Best Miami October Events: Your Ultimate Guide to Fall Fun

As October arrives, Miami bursts into life with a plethora of exciting events and festivities that promise to delight and entertain residents and visitors alike. From spooky haunted mansions to vibrant cultural celebrations, captivating festivals, and educational exhibits, there's something for everyone to enjoy this October in the Magic City. Join us on a journey through the top Miami October events, and get ready to immerse yourself in the diverse and thrilling experiences that await. Let's dive into the enchanting world of Miami's October events!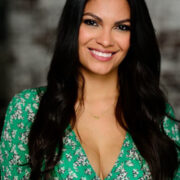 Maria Alaniz
Originally hailing from Nicaragua and relocating to Miami at the age of 12, Maria's journey has been a testament to her adaptability and determination. With a deep-rooted passion for health and wellness, Maria's personal interests align seamlessly with her professional endeavors. She's an avid enthusiast of wakeboarding, padel, bike riding, and frequents Anatomy, one of Miami's premier gyms. Maria's commitment to a healthy lifestyle not only drives her own well-being but also fuels her creative approach to social media. Maria thrives on exploring the vibrant city of Miami, constantly seeking out new experiences to share with the community.