Meet Florida Fish Farmers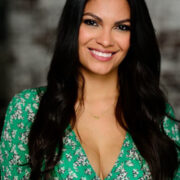 Maria Alaniz
Originally hailing from Nicaragua and relocating to Miami at the…
When
October 19, 2023    
6:00 pm - 9:00 pm
SALT Waterfront Restaurant, situated on the campus of the University of Miami's Rosenstiel School of Marine, Atmospheric, and Earth Science on Virginia Key, offers a stunning backdrop for appreciating the scenic charm of Biscayne Bay. Located just off the Rickenbacker Causeway, which connects mainland Miami to Key Biscayne, this restaurant provides a majestic setting.
This venue serves as the location for the "Meet Florida Fish Farmers" event, where attendees have the opportunity to engage with farmers involved in harvesting a diverse range of fish. Guests can also watch informative films highlighting the environmental advantages of the fish-farming industry while indulging in delicious bites.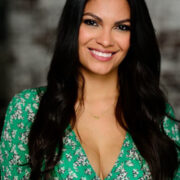 Maria Alaniz
Originally hailing from Nicaragua and relocating to Miami at the age of 12, Maria's journey has been a testament to her adaptability and determination. With a deep-rooted passion for health and wellness, Maria's personal interests align seamlessly with her professional endeavors. She's an avid enthusiast of wakeboarding, padel, bike riding, and frequents Anatomy, one of Miami's premier gyms. Maria's commitment to a healthy lifestyle not only drives her own well-being but also fuels her creative approach to social media. Maria thrives on exploring the vibrant city of Miami, constantly seeking out new experiences to share with the community.