From Paradox Museum to Mastering Graffiti Art: An Artistic Journey in Wynwood
Reed Berglund and Maria Alaniz here, and we're thrilled to take you on an unforgettable journey from the Paradox Museum through Wynwood, Miami! This vibrant neighborhood holds a special place in our hearts, and we've curated an itinerary based on 12 visits with friends and beloved community members. The overwhelming feedback and shared experiences made it clear – this needed to be a guide for all to enjoy.
As we take you from the mind-bending artistry of the Paradox Museum to the culinary delights of Dr Smood and Lira Beirut Eatery, we've meticulously woven together experiences that offer both mental and physical benefits. This journey is designed to invigorate your body, nourish your spirit, and ignite your creativity.
In Wynwood, creativity knows no bounds, and our itinerary reflects that. You'll discover the physical benefits of walking among the stunning murals at Wynwood Walls and the Museum of Graffiti, providing a feast for the eyes and a workout for the body.
At the same time, we've selected dining experiences that go beyond the palate. Dr Smood's health-conscious menu not only nourishes your body but also stimulates your mind with innovative flavors and ingredients. Lira Beirut Eatery, with its rich cultural heritage, offers a soulful connection to Lebanon's past, uplifting your spirit as you savor each dish.
So, join us on this unique journey where we blend physical movement, nourishment for the body and mind, and creative inspiration to uplift your soul. Wynwood's magic awaits, and we can't wait to share it with you!
Afternoon: Dive into Art and Flavor
1. Paradox Museum – 2:00 PM
Begin your artistic adventure at the Paradox Museum, a haven of optical illusions and mind-bending art. Explore the paradoxical world of art and perception.
2. Dr Smood – 3:30 PM (One of Our Favorites)
Satisfy your taste buds at Dr Smood, known for its favorites:

Folded Eggs and Greens: A delightful combination of eggs, asparagus, zucchini, and lemon on sourdough.
Green Protein: A nourishing blend of almond milk, banana, plant protein powder, moringa, maca, avocado, kale, spinach, and raw honey.
Cacao Protein: Indulge in almond milk, banana, almond butter, cacao plant protein, and date paste.
3. Wynwood Walls – 4:00 PM
Take a leisurely stroll through Wynwood Walls, an open-air gallery showcasing stunning murals and street art. Immerse yourself in the vibrant colors and artistic expressions.
4. Museum of Graffiti – 5:30 PM
Continue your exploration at the Museum of Graffiti, where you'll delve into the history and creativity behind urban art.
5. Evening: A Flavorful Finale at Lira Beirut – 7:00 PM (One of Our Favorites in the City)
LIRA Beirut Eatery, nestled in the heart of Wynwood, Miami, is more than just a restaurant for us; it's an absolute treasure. It's where we've discovered some of the most exceptional flavors and traditions of Lebanon, lovingly passed down through generations.
When you step into LIRA, it's like stepping into a portal to Lebanon's captivating history. The restaurant's decor pays homage to the 19th-century Ottoman Era Lebanese homes, reminiscent of a time when Beirut held the title of the "Paris of the Middle East." It's a tribute to Lebanese art, music, and design, showcasing legendary artists and designers who have left an indelible mark on the world.
Enjoy a memorable dinner at Lira Beirut, renowned for its delectable offerings:

Hummus Chickpea Dip with Tahini – $14.00
Beet Hummus and Chickpea Dip with Tahini – $14.00
Watermelon Fried Halloumi Cheese: Accompanied by walnuts, cherry tomatoes, basil, honey, and balsamic – $22.00
Grilled Octopus: Infused with garlic, lemon, dill, and herb oil.
Kafta: A skewer of lamb, beef, onion, and parsley – $38.00
This Wynwood itinerary blends art and flavor, allowing you to immerse yourself in the local culture, savor delicious cuisine, and explore the vibrant artistic scene in the heart of Wynwood. Enjoy the journey!
Are you ready to dive into the rich tapestry of Miami's culture and hidden gems? Don't miss out on our curated guides and the chance to join us on these extraordinary Miami experiences. Sign up for our Miami newsletter today to receive the latest guides, insider tips, and an exclusive opportunity to be a part of Breathe Miami's upcoming adventures. Let's uncover Miami's secrets together – because the Magic City is brimming with unforgettable moments. Join us on the journey by subscribing now!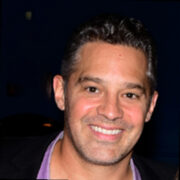 Reed Berglund
Reed Berglund is a passionate advocate for wellness and an embodiment of the active lifestyle. As a former college athlete who played basketball for the UNLV Running Rebels, he's lived a life deeply immersed in body movement and sports. Reed's enthusiasm for staying active extends far beyond the basketball court. He's an avid surfer, wakeboarder, skier, basketball and tennis enthusiast, and an emerging padel player. His love for holistic well-being also includes a dedication to cold plunges and contrast therapy, embracing these practices to optimize recovery and vitality. In his role as the founder of Breathe, Reed brings his extensive experience in wellness and his unwavering commitment to helping individuals discover their path to a healthier, more mindful life. His personal journey and multifaceted fitness background inspire his vision for Breathe as a platform that empowers urban dwellers to explore, experience, and embrace well-being in all its forms. Reed's current focus lies in the realm of flexibility, a key component in his fitness journey to extend the longevity of his active lifestyle. Through Breathe, he aims to share his passion, knowledge, and insights with a vibrant community of wellness enthusiasts, experts, and storytellers, collectively working toward a healthier and happier world.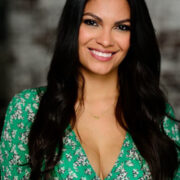 Maria Alaniz
Originally hailing from Nicaragua and relocating to Miami at the age of 12, Maria's journey has been a testament to her adaptability and determination. With a deep-rooted passion for health and wellness, Maria's personal interests align seamlessly with her professional endeavors. She's an avid enthusiast of wakeboarding, padel, bike riding, and frequents Anatomy, one of Miami's premier gyms. Maria's commitment to a healthy lifestyle not only drives her own well-being but also fuels her creative approach to social media. Maria thrives on exploring the vibrant city of Miami, constantly seeking out new experiences to share with the community.