Brickell Key Escape: Movement and Nourishment
Immerse yourself in a day of health and well-being in Miami's Brickell neighborhood. Follow our daily guide as you embark on an invigorating walk along the scenic Brickell Key Jogging trail, accumulating approximately 8000 steps for a boost to your physical fitness. Recharge your body and mind with a rejuvenating massage at the luxurious SLS Luxe, promoting relaxation and stress relief. Indulge in a nourishing early dinner at River Oyster, savoring fresh seafood that provides essential nutrients for your overall well-being. Experience the harmonious combination of movement, nourishment, and connection as you prioritize your health in the vibrant heart of Brickell
1. Morning Movement at Brickell Key Jogging Trail
Start Time: 8:00 AM
Activity: Begin your day with a refreshing walk or jog along the picturesque Brickell Key Jogging Trail. This scenic route offers stunning views of Miami's skyline and the shimmering bay waters. Aim for approximately 8,000 steps to kickstart your metabolism and boost your physical fitness.
Duration: 1.5 hours
Tip: Wear comfortable shoes and bring a water bottle to stay hydrated.
2. Midday Rejuvenation at SLS Luxe Spa
Start Time: 10:30 AM
Activity: After your invigorating walk, it's time to pamper yourself. Head to the luxurious SLS Luxe Spa for a rejuvenating massage. Let expert therapists work their magic, melting away stress and tension, and promoting deep relaxation.
Duration: 2 hours
Tip: Consider booking your spa appointment in advance to ensure availability.
3. Nourishing Early Dinner at River Oyster
Start Time: 1:30 PM
Activity: Your body deserves the best nourishment after a morning of movement and relaxation. Head to River Oyster, a renowned seafood restaurant in Brickell. Dive into a menu filled with fresh seafood options, providing essential nutrients and flavors that delight the palate.
Duration: 1.5 hours
Tip: Try their signature oyster selection for a true taste of the sea.
4. Evening Connection: Brickell City Centre
Start Time: 3:30 PM
Activity: Conclude your day with a visit to Brickell City Centre. This architectural marvel is not just a shopping destination but a place to connect. Wander through its open spaces, enjoy a coffee or tea, and perhaps engage in a light conversation with fellow Miamians or visitors.
Duration: 2 hours
Tip: The Centre often hosts events or art installations. Check their schedule to enhance your visit.
End Time: 5:30 PM
Conclusion:
Today's itinerary in Brickell, Miami, was designed with your well-being in mind. From physical movement to nourishing meals and meaningful connections, it's a day that celebrates holistic health in the urban heart of Miami. As the sun sets on Brickell, take a moment to reflect on the day and the positive choices you've made for your well-being. Remember, Miami has so much more to offer, so stay tuned for more curated experiences in this vibrant city.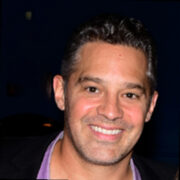 Reed Berglund
Reed Berglund is a passionate advocate for wellness and an embodiment of the active lifestyle. As a former college athlete who played basketball for the UNLV Running Rebels, he's lived a life deeply immersed in body movement and sports. Reed's enthusiasm for staying active extends far beyond the basketball court. He's an avid surfer, wakeboarder, skier, basketball and tennis enthusiast, and an emerging padel player. His love for holistic well-being also includes a dedication to cold plunges and contrast therapy, embracing these practices to optimize recovery and vitality. In his role as the founder of Breathe, Reed brings his extensive experience in wellness and his unwavering commitment to helping individuals discover their path to a healthier, more mindful life. His personal journey and multifaceted fitness background inspire his vision for Breathe as a platform that empowers urban dwellers to explore, experience, and embrace well-being in all its forms. Reed's current focus lies in the realm of flexibility, a key component in his fitness journey to extend the longevity of his active lifestyle. Through Breathe, he aims to share his passion, knowledge, and insights with a vibrant community of wellness enthusiasts, experts, and storytellers, collectively working toward a healthier and happier world.