Patch of Heaven Sanctuary: Reawakening the Five Senses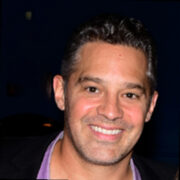 Reed Berglund
Reed Berglund is a passionate advocate for wellness and an…


View Gallery
Patch of Heaven Sanctuary: Reawakening the Five Senses
Are you permanently bent over your iPhone? Then the Patch of Heaven Sanctuary is a temporary cure! Perhaps you can't manage ten minutes away from your Android or you instantly reach for a mobile device the second you wake up, only tearing yourself away because you know you'll be late for work if you don't stop scrolling through social media! It's possible that you're becoming too dependent on your device and may be suffering from Nomophobia, otherwise known as mobile phone dependency. You're not alone! According to Psychology Today, 66% of American adults suffer with dependency of using their cell phone and this number is rising. There's a second disorder too worth mentioning; Nature Deficit Disorder, which is severely affecting people of all ages, especially children who are spending far too much time indoors using devices rather than enjoying being outside with nature.
We No Longer Really Connect With Each Other
Technology is crucial for today's world but it is concerning that so many Americans are completely dependent on their mobile devices. Most find themselves totally immersed in a screen of some type for hours on end, unaware of what's really going on around them. The disadvantages are worrying. Lack of conversation, missing genuine human connection, inability to completely concentrate, inadequate relaxation and the nonstop disturbance of pinging, buzzing and ringing. Continuous use of mobile devices is sorely impacting social behavior. Even when people spend time with friends and family, by having mobiles close by, there's always distraction! Just look around a restaurant, how many people are glued to a mobile screen only half listening to the conversation around them?
Mobiles Affect Sleep Patterns
Many adults find it even harder than ever before to drift off into an undisturbed sleep because the blue light emitted from mobiles halts melatonin production (the hormone responsible for sleep). It's difficult to entirely switch off from work too because of emails appearing out-of-hours and when they do, it's easy to respond when a mobile is in the palm of your hand.
Wellbeing is suffering, adults are burning out because they can't switch off and mobile tech is leading new generations along the same, destructive pathway. It's an addiction, so what can be done to reverse the effects?
Enter Breathe. we've put together a series called Miami's Hidden Sanctuaries especially for you. The series emphasizes the importance of looking after health and wellbeing with amazing ideas to redress the balance. Within this series, we've particularly focussed on nature-centered wellness, to help you cope with today's frenetic world and find calm and serenity. This piece will talk about Patch of Heaven Sanctuary, the world's first pocket park. If you struggle to let go of technology or you're worried that your children are missing out on the outdoors, then reawaken the senses and reconnect with an immersive experience in nature at Patch of Heaven.
Patch of Heaven Sanctuary: The World's First Pocket Park
Built by the Matheson family in 1964, Patch of Heaven Sanctuary is referred to as a "Mindful Pocket Park." Designed for healing and restoration, you can kick-back, relax, recharge and replenish body and soul. Leave your cell phone and other digital devices at home, because at a Patch of Heaven, the idea is to reconnect with nature, to immerse yourself in the beauty of the natural world and find balance.
An abundance of 11 acres of protected natural beauty, with a stunning backdrop of interesting structures, swaying trees, rich greenery and colorful flowers, it's awash with nature, from birds to butterflies, the sound of crickets as the sunsets and tweeting as the sun rises. It's somewhere to regroup and take time out when it all gets too much!
A Multi-Sensory Experience
More than just a park, a Patch of Heaven Sanctuary is a multi-sensory experience about connection and reawakening the five senses, sight, sound, scent, touch and taste. In the park, there are stations that utilize leading research and provide those looking for something restorative to find peace and reconnect.
Sight is especially for visual perception. Through immersion in greenery, blending nature with rainbow colors, patterns and installations you positively impact visual senses and become more aware of beauty.
Sound involves the natural sounds of nature, such as leaves rustling underfoot to the flow of water and sweet birdsong.
Scent is about the fragrance of nature, and your sense of smell will be awakened by the aroma of essential oils, fragrant plants and flowers – each selected for their uplifting, mood-enhancing qualities.
Touch is about the texture of nature where you feel warm stones, natural materials and caress the softness of moss and other vegetation. This is about connecting to the earth, using your sense of touch.
Taste is where you awaken tastebuds with delightful flavors from organic products and locally-sourced foods.
The Meditation Circle
Patch of Heaven has other restorative activities such as the quietening Meditation Circle where visitors can sit and reflect on their sensory experiences. There are also various guided sessions, for those who wish to be led during their mindfulness practice. Even if you've never experienced mediation practice before, it's the ideal opportunity to bring mental clarity and soothe a busy mind so you feel refreshed and inspired.
Guided Tours at the Patch of Heaven Sanctuary
Choose from a self-guided tour, where you're free to roam the park on your own, or with friends/family/your partner, alternatively try a guided tour for an hour and a half. Immerse yourself in forest therapy, discover hidden corners and indulge your senses in a feast of incredible experiences to get back to nature and feel reborn! Guided tours are ideal for individuals, small groups and even for corporate days out, starting from $35, or join the Membership Program which gives free admission for one year (usually $20) and access to special events and treats.
Reviews that Speak Volumes!
Join the many thousands of others who've already discovered this hidden gem, the Google reviews speak for themselves (and that's just on Google)! Rated 4.8 out of 5 (267 reviews at the time of writing), here's what some of the visitors have to say about the Patch of Heaven Sanctuary:
It's paradise on Earth. The place is beautiful, the paths are clear, the staff are nice and helpful, and the experience is unique and breathtaking. You're walking along the aisles of heaven, and you feel the magic in your heart.
I've lived in Miami all my life and just experienced this garden. What an absolute treasure! Beautiful plants, structures, artwork and water features. Certainly a labor of love for the local owners over the past 15 years. Would make an amazing wedding venue or site for corporate event.
What a beautiful place. I knew the pictures looked nice, but I was pleasantly surprised it blew them away. They have carved out some of the limestone and incorporated it into the landscape. The are several different areas you can see….
The name doesn't do it justice—it's not just a patch, it's truly heaven. My wife and I were thrilled to find this piece of Bali in the heart of Homestead, a location surrounded by lush vegetation, beautiful fauna, and lots of good vibes.
So Many Remarkable Benefits of the Patch of Heaven Sanctuary
Apart from reconnecting with nature and reawakening all the senses, there are a wealth of other extraordinary benefits just waiting to be unlocked when you visit Patch of Heaven! To name just a few, being able to switch off from the pressures of life by enjoying a mini digital detox allows you to thoroughly engage with beautiful surroundings. Experience the tranquil atmosphere and enjoying tremendous relaxation and peace thanks to the jaw-dropping, lush scenery. Finally, there's a real connection with Hinduism and spirituality that's very apparent. Visitors feel immense peace, particularly in the Zen gardens area, which even has a statue of the Hindu God, Ganesh who represents the removal of obstacles and embracing new beginnings.
Final Words
It's time to ditch your mobile and take a step into a mini retreat, where you can capture some much need R&R before emerging back into the busy day-to-day. Spending just a couple of hours at Patch of Heaven is exactly what you need to remind yourself that there's more to life than being permanently bent over your iPhone. Just by remembering the exceptional beauty found in nature, you'll experience a rebirth and come away feeling rejuvenated, positive and ready for whatever life has to throw at you! Don't forget to also browse through all of Miami's hidden gems with Breathe, there's a whole different world just waiting to be explored.
For more information and the full schedule, visit https://www.patchofheavensanctuary.org/contact.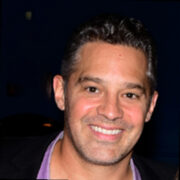 Reed Berglund
Reed Berglund is a passionate advocate for wellness and an embodiment of the active lifestyle. As a former college athlete who played basketball for the UNLV Running Rebels, he's lived a life deeply immersed in body movement and sports. Reed's enthusiasm for staying active extends far beyond the basketball court. He's an avid surfer, wakeboarder, skier, basketball and tennis enthusiast, and an emerging padel player. His love for holistic well-being also includes a dedication to cold plunges and contrast therapy, embracing these practices to optimize recovery and vitality. In his role as the founder of Breathe, Reed brings his extensive experience in wellness and his unwavering commitment to helping individuals discover their path to a healthier, more mindful life. His personal journey and multifaceted fitness background inspire his vision for Breathe as a platform that empowers urban dwellers to explore, experience, and embrace well-being in all its forms. Reed's current focus lies in the realm of flexibility, a key component in his fitness journey to extend the longevity of his active lifestyle. Through Breathe, he aims to share his passion, knowledge, and insights with a vibrant community of wellness enthusiasts, experts, and storytellers, collectively working toward a healthier and happier world.