Florida Tracks and Trails: A Nature Lover's Guide to Hidden Gems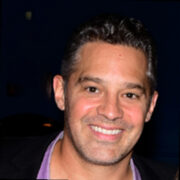 Reed Berglund
Reed Berglund is a serial entrepreneur and tech startup investor…




View Gallery
Embark on an Exciting Journey Through South Florida's Natural Beauty
South Florida tracks and trails are a wonderland for outdoor enthusiasts, offering a wide range of landscapes and ecosystems just waiting to be explored. Whether you're a seasoned hiker or a nature lover just starting out, you'll be awestruck by the beauty of the Everglades, the stunning views of Biscayne Bay, and the diverse wildlife that call this area home. With so many amazing destinations to choose from, it can be tough to know where to begin. That's why we've put together this guide to South Florida's best nature trails, complete with key features, wildlife sightings, and breathtaking scenic views that will leave you in awe.
Uncover the Best Kept Secrets of South Florida's Trails

Everglades National Park: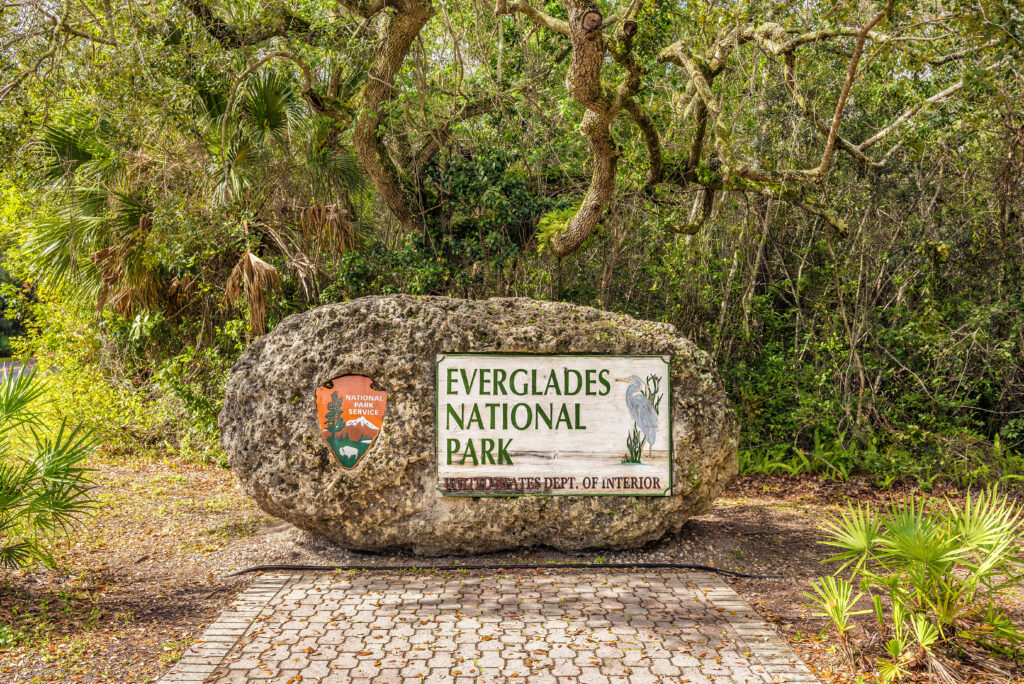 Everglades National Park
Wander through the wetlands and get up close and personal with alligators, wading birds, and manatee.
Everglades National Park is known to be the largest tropical wilderness in the United States. Its climate is a perfect ecosystem for alligators, bald eagles, white-tailed deer, and maybe even an endangered Florida panther.
There are three main entry points: the Gulf Coast Visitor Center, the Shark Valley area, and the Ernest F. Coe Visitor Center, the park's main headquarters.
Big Cypress National Preserve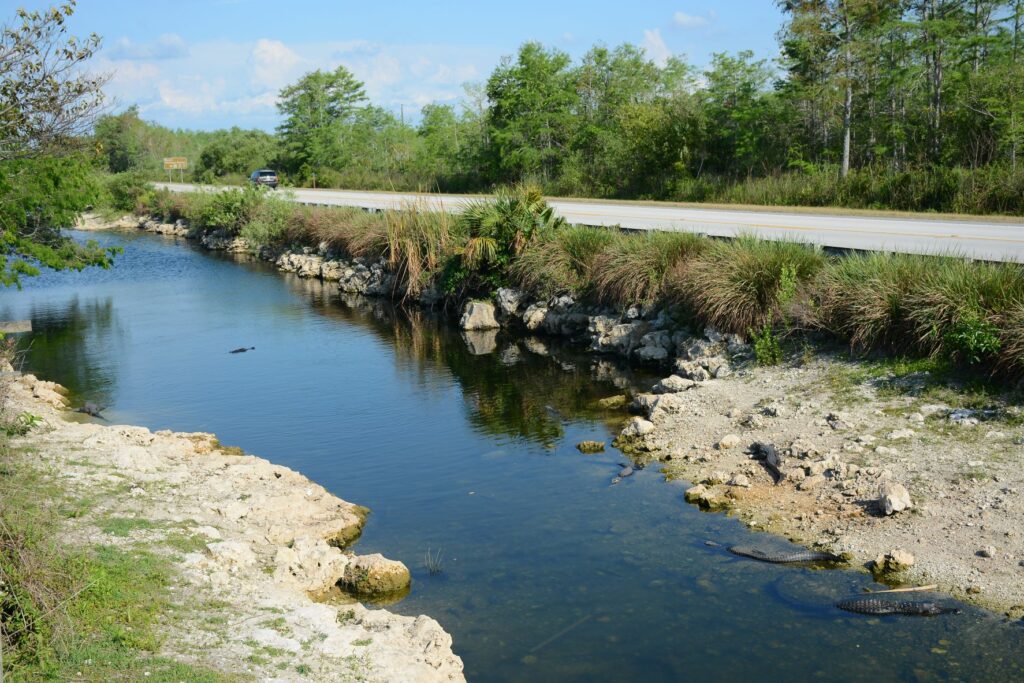 South Florida wild side hiking through mangrove swamps, pine forests, and domes.
The freshwaters of the Big Cypress Swamp are a source of hydration for rich marine along Florida's southwest coast. Big Cypress National Preserve represents a mixture of tropical and temperate plant communities and gives home to diverse wildlife.
One of the most exciting activities in the park are ranger-guided trails, canoeing or kayaking, camping, off-road vehicles, and scenic drives.
Biscayne National Park
Explore one-of-a-kind marine life in Biscayne National Park with a unique ecosystem of coral reefs, mangrove forests, and coastal habitats.
In Biscayne National Park, you can find a rare combination of aquamarine life and fish-bejeweled coral reefs. Many come to enjoy fishing, diving, and boating. Others come just to enjoy the warm breeze of peaceful scenery.
Regardless of your preferences, Biscayne National Park is the best place to enjoy water eco-adventures. Canoeing, kayaking, snorkeling, or even lobstering.
There is no better place than Biscayne National Park o merge yourself in the reels and rich, exciting activities.
Shark Valley
Get your heart beat faster by spotting alligators, wading birds, and other exotic wildlife while biking or hiking on the main roads of Everglades National Park.
Shark Valley was named after two estuaries: Shark River and Little Shark River. It is in the heart of Everglades National Park and about an hour's drive west of Downtown Miami.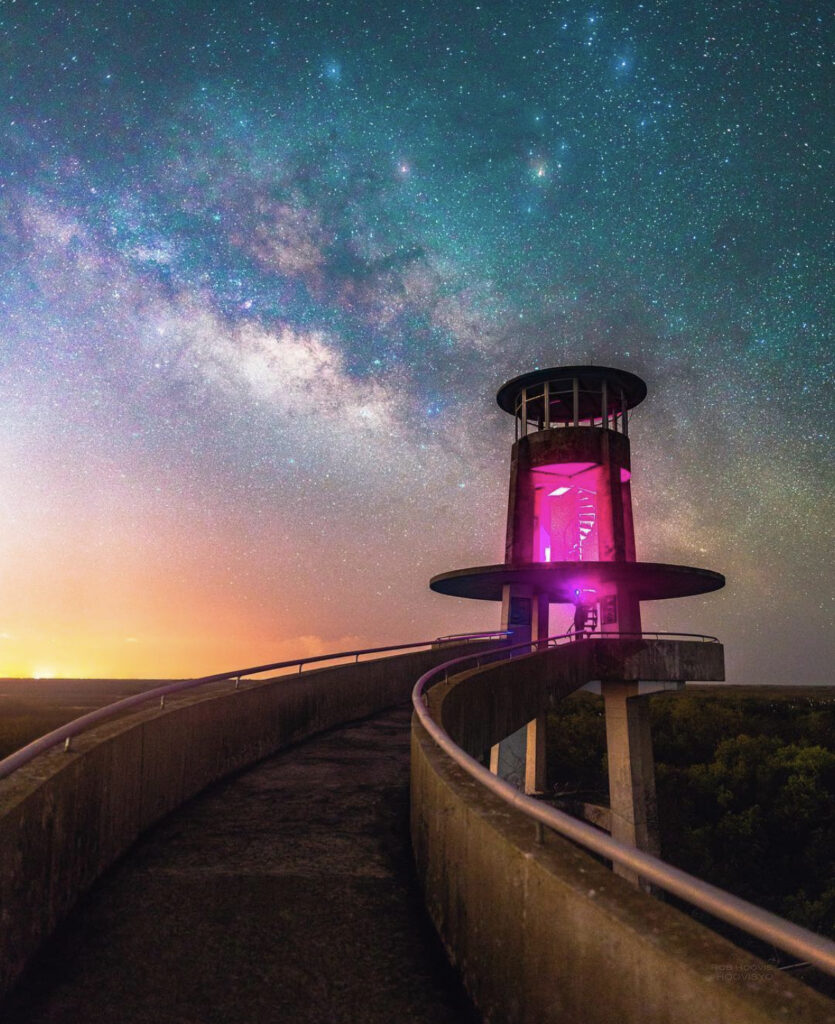 Turn your sightseeing visit into a highly educational tour of the Shark Valley biking through the Everglades loop. It is an excellent way to view the area at your own pace. A great alternative for those who prefer to explore "on their own." The slight elevation changes in South Florida make this an ideal place to bike.
Visitors can hop near the visitor centre on three trails that are great for walking, hiking, biking, bird watching, and viewing wildlife. The highest accessible point in all of Everglades National Park is Shark Valley Observation Tower viewing platform. To get there, you must take Tram Road Trail, which loops for 15 miles.
Bill Baggs Cape Florida State Park
Hike South Florida nature trails and be impressed by the beauty of the Atlantic Ocean and Biscayne Bay.
Climb the historic 1825 Cape Florida Lighthouse and experience breathtaking views. Two onsite restaurants are the Lighthouse Café, which faces the beach, and Boaters Grill, located on a quiet lagoon. Both restaurants offer delicious Cuban food, sandwiches, and cold drinks.
Choose your favorite way around Bill Baggs Cape Florida State Park. Visit by foot, on a bicycle, or by boat or kayak. Or treat yourself with a relaxing beach day on beautiful Key Biscayne. It can become your favorite Miami pastime. Then, stay late to see the stunning sunsets over the bay.
Anhinga Trail
Spotting Anhinga birds on the hike along with alligators and wading birds.
See Also

Alligators are everywhere. Especially in winter, you may also see turtles, anhingas, herons, egrets, and many other birds. Anhinga Trail winds through a sawgrass marsh, and it's self-guiding. Because of its abundant wildlife, this is one of the most popular trails in the park. Anhinga Trail is open from dawn to dusk.
Oleta River State Park
Hiking through the park's mangrove forests along the Oleta River and enjoying the stunning views of Biscayne Bay.
This gorgeous park is bisected by its namesake waterway that winds through a natural oasis. Oleta river state park is South Florida's largest urban park and a haven for mountain bikers, paddlers, anglers, and swimmers.
You can feel true unwinding at the end of a fishing pole. Enjoy a picnic along scenic Biscayne Bay. Spend time in the rustic, air-conditioned cabins. The park is also a welcomed stop for long-distance paddlers on the 1,515-mile Florida Circumnavigational Saltwater Paddling Trail.
John Pennekamp Coral Reef State Park
Some of the best in South Florida tracks and trails with incredible marine life like sea turtles, manatees, and various fish. Merge yourself in the park's nature trails.
John Pennekamp Coral Reef State Park is known to be the United States' first undersea park. Enjoy the view of the reef from a glass-bottom boat tour. Then, get closer by scuba diving or snorkeling.
Fishing is permitted in designated areas. In addition, many come to walk on short trails, picnic, or swim at the beach. The most popular activities in John Pennekamp Coral Reef State Park are canoeing and kayaking. The visitor centre features several large saltwater aquariums filled with sea creatures, and nature videos are shown in its theatre.
South Florida Tracks and Trails
It might sound too good to be true, but South Florida's Parks are paradise on earth. Perfect environment to slow down. The Key to unlocking the Everglades National Park's power is engaging the five senses.
It might sound too good to be true, but South Florida tracks and trails are paradise on earth. Perfect environment to slow down. The Key to unlocking the Everglades National Park's power is engaging the five senses. Hiking in South Florida can take you to a different world. Let's begin! Use your ears, eyes, nose, mouth, hands, and feet for a complete experience. Listen to the singing birds and the wind in the leaves of the trees. Look at the different shades of green and the sunlight filtering through the branches. Smell the fragrance of the forest, swamp, and ocean, and breathe in the natural aromatherapy of phytoncides. Take deep breaths. Taste the freshness of the air. Place your hands on the ground or on the trunk of a tree. Dip your fingers or toes in the water. Release your sense of joy and calm. The sixth sense is a state of mind. Connecting with nature is the bridge to happiness.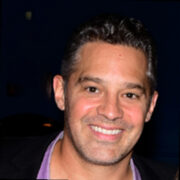 Reed Berglund
Reed Berglund is a serial entrepreneur and tech startup investor with a passion for marketing technology, DTC space, and wellness. He is the CEO and co-founder of Breathe Media, a Miami-based media company focused on promoting wellness and mindfulness through hyper-local content. Berglund is a sought-after advisor and thought leader, having been featured in publications such as Kidscreen, Sramana Mitra, Cynopsis, and HuffPost.