IV Therapy Miami: A Look at the City's Leading Providers of Lifestyle Medicine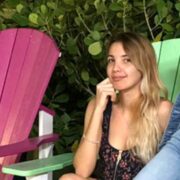 Miami has emerged as a prime destination for wellness and "lifestyle medicine" enthusiasts. It's unique blend of cultures, warm climate, beaches, and vibrant lifestyle make it an ideal place for those seeking to optimize their well-being.
That is why the "Magic City" has a variety of holistic health centers, spas, and cutting-edge medical facilities that specialize in lifestyle medicine and offer diverse options for wellness practices, going from yoga, meditation, acupuncture, herbal remedies, to IV therapy, Ketamine, and Hyperbaric Oxygen Therapies.
Today we spotlight five of the leading IV therapy providers in Miami and discuss their unique approaches and services to lifestyle medicine.
Dr. Ivan Rusilko – Miami Lifestyle Management Center
Dr. Rusilko, who is located in South Beach, specializes in enhancing the quality of life through tailored medical programs that prioritize hormone balancing, medical nutrition/detoxification, and lifestyle improvements using cutting-edge techniques.
He described himself as a physician who believes in a holistic approach to medicine, considering the physical, mental, and emotional aspects of a person's health. His consultations focus on diagnosing and addressing various facets of a person's life, such as sexual health, environmental stresses, and sleep patterns, in addition to traditional diagnostics.
His Lifestyle Medicine facilities offer a wide range of customized treatments and programs, including unique IV therapies, hyperbaric oxygen therapy, ketamine for emotional health, blood purification and enhancement using ozone and ultraviolet blood irradiation, and exosome therapy, among others.
What sets his services apart is his "balls deep living" philosophy, and his commitment to leading by example and promoting a lifestyle that reflects the end result of his medicine: a fun, enjoyable, and healthy life. He believes that a physician should be a role model, and strives to exemplify that by how he presents himself, how he talks to patients, and how he portrays medicine on social media.
Carillon Miami Wellness Resort – IV Therapy Miami
Since the pandemic of Covid 19, resorts and hotels around the world jumped to adopt state-of-the-art health and wellbeing services like comprehensive body scans, IV infusions, and more. Carillon Miami Wellness Resort is not only a referent of that for the city but for all of the country. The resort is a member of The Leading Hotels of the World and ranked in the 2021 Travel + Leisure World's Best Awards and Conde Nast Traveler's Reader's Choice Awards.
The hotel website promises a unique approach to wellness. And that is almost guaranteed with a 70,000 square-foot spa, the largest on the Eastern Seaboard, offering a wide range of facilities and fitness, health, and wellness services for relaxation and advanced healing. All that, with the support of gifted practitioners and Board-Certified physicians.
The hotel's spa houses a "touch-less wellness" section. According to the New York Times, the idea was initiated during the pandemic, due to the distancing requirements. The services include a salt-float bath and calming red-light therapy, as well as beds that use sounds and electromagnetic waves, which are said to put the body into a deep resting state.
Also, in 2022 the Carillon introduced "the Biostation", where the results of a comprehensive blood test of hormones and mineral levels are used to design custom treatment plans that incorporate diet and lifestyle modifications, stress management, nutrient injections, therapies using plant-based hormones, and more. A physician directs the program, and licensed doctors, physician assistants, and nurse practitioners administer the treatments.
The Biostation – IV Therapy Miami
As one of South Florida's premiere anti-aging and wellness centers, the Biostation caters to clients seeking to prevent ad reverse age-related disease.
It offers a range of comprehensive treatments, such as a total wellness evaluation that includes diagnostic bloodwork that evaluates biomarkers to help uncover underlying issues such as lack of energy and trouble losing weight. Other popular treatments include NAD+ IVs and a full menu of IV services that support overall health.
According to their website, they aim to redefine healthcare at every touchpoint and thrive on their patients' successes. The Biostation promotes a distinctly personalized approach to wellness, starting with advanced diagnostics testing and in-depth personal consultation with a doctor. They test for over 100 biomarkers, and also listen to the patients' symptoms and health concerns.
Their services focus on three issues: defying age, replenishing life, and restoring beauty. You can count over 50 treatments, and search for the ones you need according to your health issues or symptoms, like weight gain, trouble sleeping, sexual performance, lack of energy, cardiovascular conditions, brain fog, or thyroid issues among others.
Apprize Medical
Also in Miami Beach, Apprize Medical is one of the city`s leading providers of Lifestyle Medicine and IV therapy Miami. What makes their services different? Their approach is more focused on disease prevention and improving patients' well-being using tailored, cutting-edge treatments.
According to its website, the medical center has two annual primary care club programs plus other customized programs to target specific needs such as cardiac health, weight loss, digestive health, sexual wellness, hormone optimization, and so on.
For the annual programs, the medical team stays in touch with the patients throughout the year and measures their recovery rate while offering constant support. They also modify the treatment plans after analyzing the patient's health goals to help them achieve these goals on time.
In an article published by Modern Luxury Miami Magazine, their founders stated that "Apprize's patients refuse to wait until they fall ill to chronic degenerative disease. They prefer to be proactive and take charge of their health".
Apprize center offers a range of physician-supervised treatments, such as ozone therapy, peptide treatments, NAD infusions, Plaque-ex, which uses a natural soybean compound to reverse plaque buildup, and more.
Vitruvia
Since one of the key elements of our well-being is living without pain, Vitruvia medical center approach is also important to mention in this article. They have saved the careers of professional MLB and NFL players, artists, and renowned doctors, who struggled with pain, discomfort, and mobility issues.
This wellness center believes the secret to overall recovery lies in our bodies. It is known for its trademarked RELIEF program, which offers a non-surgical approach to healing by restoring connective tissue.
According to their website, Vitruvia provides an intersection of medical and technological innovation centered around the importance of tissue health and the power it has to transform lives.
Their comprehensive approach includes a functional movement analysis, tissue pliability evaluation, and medical history review.