Our Top Picks for Miami's Best Ketamine Therapy (4 World-class Clinics) Discover Miami Best Ketamine Assisted Therapy Near You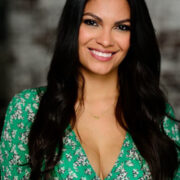 Maria Alaniz
Originally hailing from Nicaragua and relocating to Miami at the…
With so many new Ketamine assisted therapy clinics opening up, we need to find out which are Miami's bests. Let's also take a look at the benefits this treatment has to offer. We'll inspect what makes providers stand out, what to look for, and what to ask. So don't miss out!
Miami is a nerve center for pioneering medical and wellness services, and leading the charge is cutting-edge ketamine therapy – the latest breakthrough in the Mental Health field. This groundbreaking treatment holds immense potential for transforming our strategies toward mental well-being. Its benefits seem to eclipse those of traditional SSRIs. You can find ketamine treatment for anxiety, depression, and Post Traumatic Stress Disorder (PTSD), among other conditions. Ketamine might just1 be the new strategy to battle the growing mental health crisis in our hands. Keep reading to find out why…
What is Ketamine Assisted Therapy used for?

Hold onto your hats because the ingenious workings of ketamine will blow your mind! Ketamine assisted therapy works by changing the brain's neurochemistry. Patients are allowed to experience rapid and sustained improvement in 4 to 6 sessions. Some hold the theory that ketamine allows for new neurons to be generated and that it also improves brain plasticity. Can you believe that the days when ketamine was stigmatized as a taboo drug are long gone? In fact, the F.D.A. approved ketamine as an anesthetic in the 70s. During the Vietnam War, it was used by the U.S. military. Fast forward to 2010, when doctors started to recommend it to suicidal patients as an off-label use. Now, hospitals around the world use it daily as a standard anesthetic. That's the power of ketamine for you!
Choosing the Right Provider for Your Ketamine Assisted Therapy
We're about to dive into the nitty-gritty of finding the right provider and each ketamine treatment cost. This is what you need to know:

First and foremost, it's crucial to ensure that the provider you choose is 100% committed to your mental health and well-being.
Next up, the clinic must offer a range of options and guide you toward the one that's best suited for your unique needs.
And let's not forget about reputation – it's essential to do your research and compare options to find a provider with a stellar reputation in the community.
Take your time to contact each one and address any concerns you may have.

Lucky for us, Miami is brimming with top-notch ketamine treatment centers, and they are available to assist you in renewing your mental health. Without further ado, here are our top picks:
Their mission is to empower people using ketamine treatment for PTSD, depression, and fibromyalgia, to take back control of their lives. With years of experience in the field even before ketamine therapy, Ketamine Health Centers boasts a team of highly qualified medical experts, including both psychiatrists and a board-certified anesthesiologist. They focus on providing patients with both services, to ensure the best and safest dosages and mental health care. With a personalized approach, every patient is taken care of by a physician at the center. Yes, their prices may be a tad higher compared to other options, but their expertise in the field makes them a valuable choice for anyone seeking the best in ketamine therapy. They offer 4 different packages, instead of individual sessions.

Pricing: $4000 for 6 sessions
Their passionate team is on a mission to create a network of mental healing sanctuaries to make Ketamine accessible to all. With years of experience and fine-tuned protocols under their belts, they've got you covered. If you're wondering: "Where can I find a ketamine therapy near me that feels like a much-needed break?" You can look forward to unwinding in private rooms that are ultra-comfortable, clean, and designed to transport you to a new level of relaxation. Immersing yourself in the experience with carefully created meditation and music playlists, healthy organic recovery drinks and snacks, and more. Before your session, they'll review your medical history, take your vitals, and ask a few questions to personalize your treatment. After your first ketamine experience, they reassess the benefits you received and you decide if you want to sign up for 6-8 more sessions.
Pricing: $350 for an introductory ketamine IV infusion. Then $3,000 – $3,900 for 6-8 sessions
Their goal is simple: to offer cutting-edge infusion therapy, empowering individuals toward improved quality of life and well-being. They pride themselves on their comprehensive and compassionate approach to care, and their team is nothing short of amazing. They have a board-certified psychiatrist, certified registered nurse anesthetists, advanced practice registered nurses, an expert in the treatment of addiction, a board-certified coach, and a psychosynthesis life coach. With this incredible group by your side, you'll receive the personalized attention and support you need to thrive.
Pricing: $2850 for 6 infusions and $475 for maintenance infusions
Meet Dr. Weiner, a double board-certified expert in Interventional Pain Medicine and Physical Medicine and Rehabilitation, who's all about personalized and preventative medicine. She takes a unique and holistic approach that empowers you to cultivate health through lifestyle and plant medicine.
Dr. Weiner uses ketamine-assisted psychotherapy as a catalyst to help you identify the root cause of your suffering and optimize your quality of life. And the best part? Dr. Weiner accepts insurance for your initial evaluation, where she'll help establish a plan that includes the route of administration and prepares you for your first session.
Pricing: $300 for an intramuscular ketamine treatment, and $500 for each IV infusion of 3-6 treatments.
Wait! We have a few great tips for you…

Whether you're choosing from our list of options or exploring other possibilities, you may be wondering how does ketamine therapy work. And we got you covered!
First things first, expect an initial assessment from your clinic.
During the session, you would be accompanied by an expert healthcare provider, who ensures that the process runs smoothly.
Don't worry about experiencing an out-of-body experience; ketamine is not as intense as other psychedelics. It has led people to a more objective view of life and a newfound appreciation for existence.
Specialists carefully tailor the dosage to your needs and will ensure you don't become overly reliant on ketamine or experience addiction. In fact, it can even help existing addictions subside.
And here's some great news: many individuals report long-lasting changes after just 4 to 6 sessions.
Ketamine therapy is also known to be effective in targeting treatment-resistant depression.
Miami is the place to be for a diverse range of ketamine treatment experiences and options that cater to your budget and personal needs. We took an in-depth look at ketamine clinics. What you can look forward to after treatment and the experience itself. And we want to hear from you! Share your thoughts on ketamine therapy in the comments. If you found this information helpful, don't hesitate to share it with anyone who could benefit from it. Let's spread the word about the benefits of ketamine therapy together!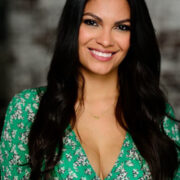 Maria Alaniz
Originally hailing from Nicaragua and relocating to Miami at the age of 12, Maria's journey has been a testament to her adaptability and determination. With a deep-rooted passion for health and wellness, Maria's personal interests align seamlessly with her professional endeavors. She's an avid enthusiast of wakeboarding, padel, bike riding, and frequents Anatomy, one of Miami's premier gyms. Maria's commitment to a healthy lifestyle not only drives her own well-being but also fuels her creative approach to social media. Maria thrives on exploring the vibrant city of Miami, constantly seeking out new experiences to share with the community.