Enjoy Green Retreats: The Best 5 Botanical Gardens in Miami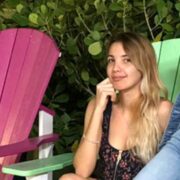 If you're a nature lover and in Miami, then it's a perfect combo, as in the tropical city of Miami, you will be amazed by a variety of different botanical gardens, you can visit and enjoy with your friends and family. For plant enthusiasts, a botanical garden is like heaven!
You will experience the botanical names of various beautiful plants that are kept for education, showcasing, and different research. You will also experience different trails, beautiful bridges and some awesome facts about the history of Miami. Here are some of the top-rated botanical gardens in Miami that are a must-visit.
Based on an area of around 83 acres, one of the most popular, huge and breathtaking botanical gardens in Miami is the Fairchild Tropical Botanical Garden. It has been winning the best botanical garden awards from 2021 and also won the latest 2023 award. Be ready to be amazed by a vast collection of orchids, bromeliads, flower trees, vines, a lovely butterfly garden, and much more.
If you have an interest in rare species of plants, then you won't be disappointed as well. Talking about bamboo, you can easily discover more than 125 kinds of bamboo in this refreshing botanical garden. Another fact about this place is that it consists of the only rainforest in the USA which is based on 2 acres.
Of course, you would be craving refreshments and snacks so there are two cafés named the Glasshouse café and Lakeside café where you'll be delighted with a variety of gourmet sandwiches, wraps, smoothies and more along with alcoholic drinks as well.
Moreover, you also have the option to hold your personal events in this piece of paradise such as birthday parties, weddings, etc. Plus, the Fairchild Garden also organize events that include exciting activities like yoga, cooking classes, walks, and more. You can stay updated on these by visiting their website and social media.
As for the pricing, they charge $25 per person and for kids and teens between 6 and 17, you'll pay $12 per head.
A local guest named Karen Young said that it was super lovely and the staff was quite friendly and recommended the place. Another guest named Kimberly Peng said that the place was beautiful and advised not to miss the butterfly garden.
Location: 10901 Old Cutler Road, Miami, Florida 33156
Website: https://fairchildgarden.org/
Best known for:
Huge variety of bamboo, flower plants and fruit trees
The only rainforest in the US
Two cafes
Personal events and community events organized by Fairchild
Based on an area of 2.6 acres, it's smaller than Fairchild in size but not in uniqueness. You will find a variety of different plant species, stunning orchids, flowers, a beautiful nursery, a turtle pond, and much more. They also provide garden compost soil, which helps in developing your own garden and also you can discuss with their botany experts for some tips and tricks for creating the best garden yourself.
The City of Miami Beach has set up a botanical boutique at which you can choose from high-quality garden seeds, gifts made for garden enthusiasts, various tools used in gardening, and so on. Imagine how the relaxation of a sound bath, reiki or yoga can be doubled in such an atmosphere, you have the chance then as they feature events featuring these exercises every week for adults as well as kids.
Moreover, you can hold your personal events. The staff is very welcoming and friendly. Another cool thing is that there are no tickets or charges for entering the garden. There is a nice café where you can buy yoghurt and other refreshing drinks to energize yourself.
A local guide named Paola Cedeno said that it was beautiful overall and the plants are reasonably priced. Another visitor named Adam Bjorndahl shared that it is just a wonderful place to spend the afternoon.
Location: 2000 Convention Ctr Dr, Miami Beach, FL 33139
Website: https://mbgarden.org/
Best known for:
Exciting events
Tips and tricks by garden experts
Garden boutique for garden enthusiasts
Free of cost
Well known for one of the most beautiful fruits and flower trees, the kampong is owned by the National Tropical Botanical Garden (NTBG) based on an area of 9 acres and is home to more than 50 kinds of mangoes, butter fruit, eggfruit, and more. It is used frequently by educational institutes for the practical study of students.
An exciting fact is that you will enter through an estate named the Fairchild estate which was owned by DR. Fairchild, an American botanical discoverer. Guided tours as well as independent tours are available. Booking an online tour is also an option in case you feel like it, and its charges are $15 bucks for two hours.
It is also home to some wildlife like crabs, crocodiles, and butterflies. The charges to enter this garden are about $16 to $20 and they do recommend donating $5 bucks per individual as well. Moreover, it is highly suggested to book your tour online if you need parking. The place is available for personal events and communal events are also held in the garden.
A local guest named Ratna Payel80 said that it was a beautiful place to relax, the staff was friendly and referred to the garden as a hidden gem. Another local guide named Victoria Cantarella said that it was absolutely beautiful exploring thousands of different plants.
Location: 4013 Douglas Rd, Miami, FL 33133
Website: https://ntbg.org/gardens/kampong/
Best known for:
Fruits and flower plants
Some wildlife
Online tours are also available
Personal and communal events
Based on an impressive area of 120 acres, Montgomery Botanical Center (MBC) showcases an astonishing amount of 15,000 different kinds of plants along with another 10,000 plants in the nursery. A wonderful variety of palms and cycads you will find here. You can book a tour by bus by appointment only but if you decide to explore independently then go ahead. There is also the facility of an entertaining and informative gold cart tour that small families, groups or individuals can choose from. The staff is welcoming and friendly. If you're into the education of plants, then they are featuring educational lectures. Moreover, they also provide venues for private events.
A lot of events are held by them frequently. It is also not-for-profit and thus there are no charges for entry.
A local guest named Alexander Walford said that Montgomery Botanical Center was a gorgeous place and praised the tour guide, Patrick. Another visitor named Jenny W termed it a hidden gem and recommended the place 10 out of 10.
Location: 11901 Old Cutler Rd, Coral Gables, FL 33156
Website: https://www.montgomerybotanical.org/
Best known for:
Impressive 120 acres of space
Friendly staff
Bus tours
Free of cost

Based on an area of 20 acres, Pinecrest Gardens was formally a parrot jungle that belongs to the Village of Pinecrest. Now it hosts awesome events such as cooking classes, tropical nights, howl-O-ween and more. they also tend to educate their visitors with various interesting facts about the world of botany.
You can also rent their venues for your personal events and parties. You will find endless varieties of calabash trees, talipot trees, rubber trees, mangroves and so much more. there is also a fair amount of wildlife you can find such as swans, lizards, ducks, etc. If you're fond of ancient trees then you will find a lot of them including the preserved 100-year-old cocoplum tree. The meadow lake can be a wonderful place to relax and hear natural sounds.
There are no charges to visit the park. Along with that, you will be delighted with a scrumptious café in the garden named Cypress café. Moreover, the farmer's market every Sunday features fresh and local foods, honey, baked items and so on.
A local guest named Christine Montero said that it was a gorgeous spot and a thrifty place to see Miami's beauty. Another local guide named Katie McLaughlin said that it was 100% worth it, and for kids, there were lots of activities.
Location: 11000 SW 57th Ave, Pinecrest, FL 33156
Website: https://www.pinecrestgardens.org/
Best known for:
Exciting events
Rare tree collection
Free of cost
Conclusion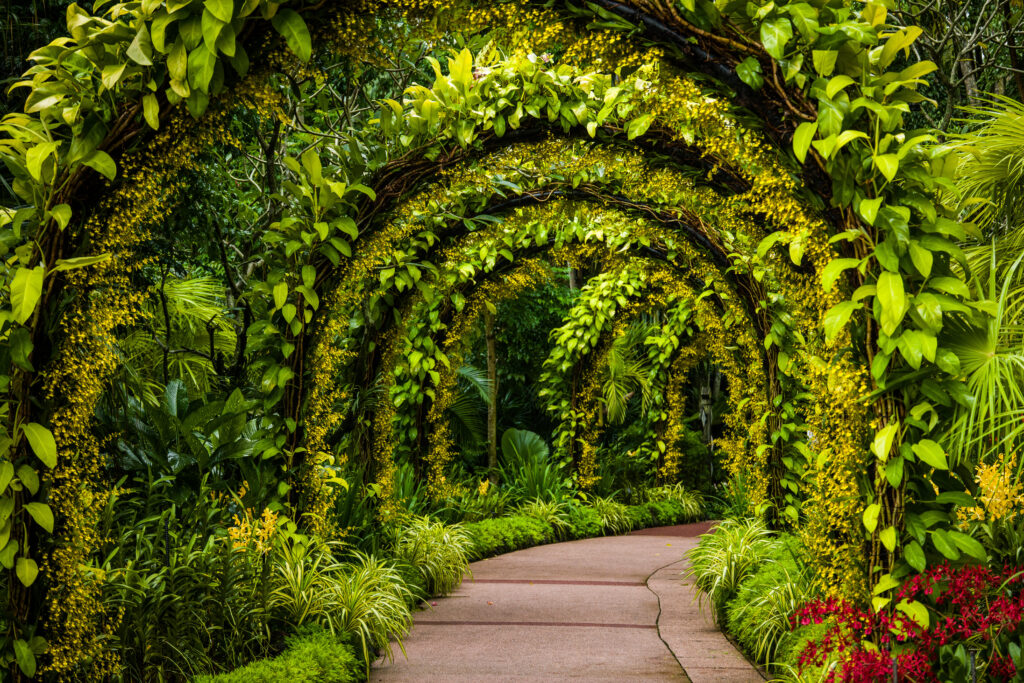 In the fast-paced life of today, spending a few hours in these gorgeous places is a wonderful way of getting away from your hectic routine. Frequently visiting parks and such gardens not only satisfies entertainment but is also essential for your health scientifically. Many of the botanical gardens listed above are free of cost which means you can spend your time there frequently without worrying that you splurged. So, give yourself a break and enjoy these pieces of paradise with your loved ones!