Discover The Top 9 Places for Sound Healing in Miami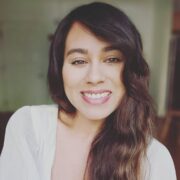 Veronica Cruz
Verónica Cruz, a native of Miami, is a certified yoga…




View Gallery
Amidst the city's renowned fast-paced nightlife and vibrant clubs, a transformative movement is emerging centered around the art and practice of sound healing in Miami. Sound healing harnesses the power of specific instruments, music, tones, and sonic vibrations to achieve harmony and healing for the body, mind, and spirit. By utilizing targeted sound frequencies, it creates a therapeutic environment that fosters deep relaxation, rebalancing of the nervous system, and emotional release. This transformative practice is designed to bring profound well-being and alignment to individuals seeking holistic healing. For those seeking to experience this alluring therapy, here is a list of Miami's top sound healing studios to explore.
1. Tierra Santa Healing House
Tierra Santa Healing House at Faena House is a true haven for sound healing and experiential wellness in Miami. Led by the skilled and passionate Agustina Caminos, a Pranic Healing Instructor and Yoga & Spiritual Guide, guests embark on a transformative journey of healing and inner peace. Through intentional sound bowl meditation and mantra practices inside the Hammam, the divine vibrations harmonize and elevate the senses, creating a profound and immersive experience. With a dedication to curating powerful experts in sound healing, Tierra Santa offers a space for advanced healing and connection to the self.
Join Agustina Caminos, the Director of Tierra Santa Healing House and an experienced Pranic Healer, for a transformative experience in "Twin Hearts Meditation & Crystal Healing." This deep, hour-long meditation activates our hearts and crown chakras, promoting physical and emotional well-being through energy manipulation techniques. With the power of Crystal Healing and the chanting of mantras during the full moon, it cleanses, regenerates, and elevates, opening your hearts to new opportunities. Set your intentions on paper and energize during this profound session for a rejuvenating and uplifting experience.
Location: 3201 Collins Ave, Miami Beach, FL 33140
Instagram: Tierra Santa Healing House
Best known for:
One of the largest hammams on the East Coast
Crystal Singing Bowls Reiki Healing
Situated near the famous Lincoln Road founded by Andrew Clark,1111 Vibe brings you a relaxing atmosphere to calm your nerves down and enjoy the magic of sound bathing with their private sessions. They have earned an impressive rating of 4.5 out of 5 according to Google. And in case you're feeling lonely and or want to meet other people who share the same situations, then they hold socializing events. The interior is quite spacious and promotes relaxation. If you're thinking about prices then it starts from $200 and goes on up to $1000 depending upon the package you choose. Do look out for deals and discounts as they keep launching such offers for some additional savings.
A local guest named Being B. posted a review on Yelp.com saying that it was fantastic, spacious, calm, peaceful and penetrates your soul. Another reviewer named 'Coco L.' says that it was a great experience.
Location: 1665 Alton Rd #11, Miami Beach, FL 33139
Website: https://www.1111vibe.com/
Best known for:
Spacious environment
Highly trained professionals
Weekly events
Private sessions
This sounding healing studio has outdone itself by scoring a flat 5 out of 5 rating on Google. Their comforting equipment and relaxing atmosphere are enough to shoo away your worries and indulge you in a peaceful bliss of relaxation. The owner Jeile Marie and therapist is highly-experienced, very kind and welcoming to all the customers and explains them adequately about the sessions and their effects. You can choose between private sessions as well as group sessions. They also feature the cool technology of crystal and grids.
A local guest named Diego Jhazs said in his review that it was magical and the deep sense of peace and love that could be experienced was hard to tell by words. Another visitor Veronika Stambolieva said that it was unique and made her worries melt away.
Website: https://www.directyourlight.studio/
Best known for:
Satisfactory service
Cool crystal grid technology
Relaxing atmosphere
Located in the heart of Miami near the famous area of Wynwood, Tantra Studios has a colorful interior paired with beautiful lights to boost your relaxation meter at first glance. There is a variety of different classes you can choose from at any time according to your convenience. The instructors are highly professional and friendly. The owner is Indian which means you will experience Indian decor as well. Different events are held as well. moreover, they also provide private sessions.
A local guide named 'Ncm' says on Google reviews that it's a stunning studio and we are lucky to have it in Miami. Another visitor named "Laura Hunter (Yogi Laura)" shared that it is beyond beautiful and the instructors are amazing.
Location: 390 NE 59th Terrace, Miami, FL 33137
Website: https://www.tantra-studios.com/
Best known for:
Indian culture vibes
Colorful and spacious interior
Friendly and welcoming staff
If you're in the mood for luxury, then private sessions by Life-ing are a must. There is a sense of energy in the environment. The staff is very caring, cooperative and friendly. There are more than 80 different trainers and teachers for your needs. For those looking for a long period of relaxation, they offer different packages that include staying at their luxurious retreats. Moreover, they sometimes provide interesting motivational books to further boost the impact of their healing services. Another amazing fact is that this company is international. There is also an option of taking online wellness classes as well.
A local visitor named "Kemi Reyes-Akinbileje" said that they took great care of her and helped her to heal so it's highly recommended. Another guest named Irela Rojas was delighted by the motivational book they provided.
Location: 1680 Michigan Avenue, Suite 700, Miami Beach, FL 33139
Website: https://www.bestlifeing.com/
Best known for:
Relaxing retreats
The spacious and energetic atmosphere
Luxurious
Online classes are also available
If you're attracted by a combination of ancient and modern themes then Namo Sanctuary found by Noelia Madiedo is going to appeal to you. By providing exceptional services, they have gained the right to a whopping 5 out of 5 rating on Google. There is a variety of services offered by them including sound bathing, yoga, meditation, reiki, and more. Private sessions are also available along with group sessions. if you're the one attracted by deals and discounts, then they are not going to disappoint you as they have various membership plans that you can choose from depending on your needs.
Location: 250 NW 24th St, Miami, FL 33127
Website: https://namosanctuary.com/
Best known for:
Combination of ancient and modern theme
Variety of services
5-star rating
Membership deals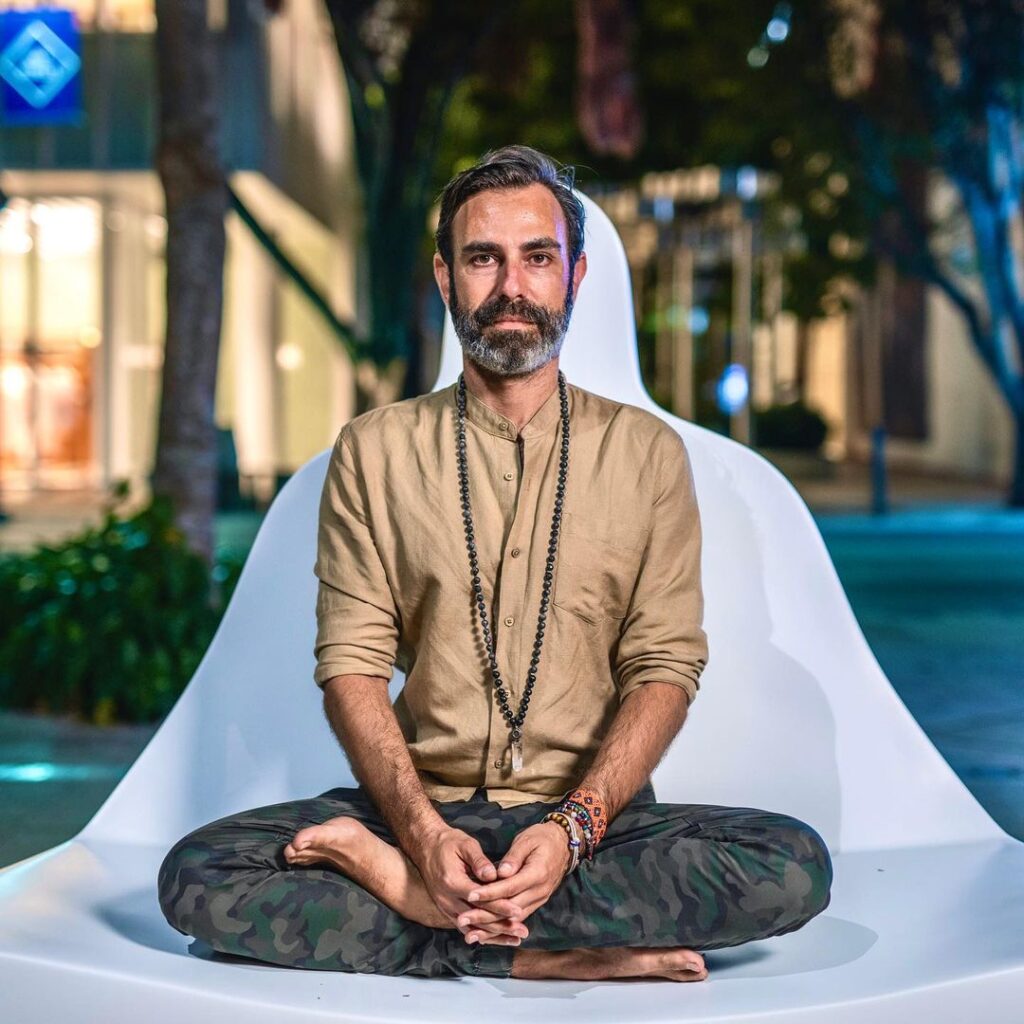 At Modern Ōm, you will be delighted with a choice of different services like retreats, online meditation, an online shop, and more. They have the right to boast a 4.8 out of 5 from Google since their staff and ambiance are incredible for someone wanting to get indulged in deep calmness. The community and staff are quite nice and friendly so making new friends with people like-minded people will not be difficult here. They also offer membership plans to avail of discounted rates.
See Also

A local guest named "MiamiYogaGirl Bilanchone" said that it is a great community and every individual gets equal attention and care. Another reviewer Michael Glickman said that the staff, atmosphere, and community were wonderful.
Location: 5020 NE 2nd Ave, Miami, FL 33137
Website: https://clubmodernom.com/
Best known for:
A choice of services
Friendly community and staff
Memberships for discounts
Well, who doesn't want to have a scrumptious meal after having a relaxing session of sound healing therapy? Noble Yoga, not only provides yoga sessions but has also satisfied a number of customers with sound healing. Their highly professional teachers paired with the relaxing ambience have gained a total rating of 4.9 out of 5 on Google. The café is 100% vegan and provides refreshing cocktails and other drinks.
Location: 214 67th St, Miami Beach, FL 33141
Website: https://www.nobeyoga.com/
Best known for:
Two in one place with a café and relaxation
Highly-experienced instructors
Synergy Energy founded by Joey Rios is situated near the famous south beach, Synergy has an experience of about 20 years in this field and no doubt has successfully pleased a huge number of customers. They boast a variety of top-class certified instructors and trainers. Online classes are also available. You will experience a very friendly community here. The staff is quite polite and there is always a sense of energy that can be felt in the atmosphere.
A local guide named Frankie said that he went for yin yoga and sound healing training and he found the staff to be friendly and overall recommended it. Another visitor "Crypto Kitty" said that the instructor was inspiring.
Location: 844 Alton Rd 2nd floor, Miami Beach, FL 33139
Website: https://synergyyoga.org/
Best known for:
Highly professional teachers
Friendly community
In the beautiful and vibrant city of Miami, there is undoubtedly a variety of options if you're looking for a session of calmness and relaxation through sound healing techniques. Many offer memberships and discounts so if you're hooked on and still want to save some money, then that's the best option for you. So, best of luck!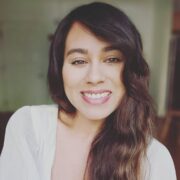 Veronica Cruz
Verónica Cruz, a native of Miami, is a certified yoga instructor trained by Mimi Yoga with a special focus on Vinyasa breath work. With her background as a leading interior designer, Verónica brings a unique blend of creativity and mindfulness to her yoga practice, creating transformative experiences that promote balance, strength, and inner harmony. Her passion for holistic wellness and design inspires others to find their own path towards wellness and self-discovery.