9 Best Acroyoga in Miami, FL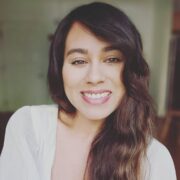 Veronica Cruz
Verónica Cruz, a native of Miami, is a certified yoga…
Acroyoga is a special kind of exercise that mixes yoga, acrobatics, and Thai massage. It creates a comprehensive and transformational experience by fusing the power and flexibility of acrobatics with the mindfulness and breathwork of yoga.
Jenny Sauer-Klein and Jason Nemer created Acroyoga in the latter half of the 20th century by fusing their experiences in yoga, acrobatics, and therapeutic exercises with the intention to combine yoga's meditative and spiritual elements with the athleticism and joy of acrobatics.
Acroyoga is a full-body workout that enhances strength, flexibility, and coordination. It improves balance and body awareness while working all of the body's muscles, especially the core, arms, and legs. It encourages trust and communication, mindfulness and presence as well as community and connection.
Miami, with its thriving and diversified society, offers the perfect setting for the development of acroyoga. Some of the best Acroyoga studios in Miami, Florida, include;
At State of Yoga (SOY), the instructors bring a strong, broad breadth of knowledge to the sessions they provide. Students may benefit from the common ground of yoga with insights from complementary viewpoints or may take advantage of the broad range of courses, seminars, mentoring programs, Yoga Alliance-certified teacher training programs, and yoga retreats to further practice.
The studio has several of Miami's most accomplished, motivating, and experienced professors on their weekly roster. The instructors provide high-quality, traditional-style Acro Yoga teaching based on their experience, tradition, and expertise.
For occasions and gatherings, State of Yoga also provides private Acro Yoga sessions with no prior yoga knowledge required. It also provides live-streaming online courses so that you may practice from any location.
Location: 727 4th Street Miami Beach, FL 33139, United States.
Site: https://www.stateofyoga.com/
Best known for:
Excellent teachers
Small, nice studio space
Practice consistency
The first and oldest yoga studio in Miami Beach, Synergy has been providing the locals with a range of conventional yoga methods, teachings, and healing arts for more than 20 years.
The Center is in downtown Miami and offers various yoga styles, including Acro Yoga. They have experienced teachers who guide students through Acroyoga practice and emphasize community building.
They have a special collection of the most sophisticated yoga techniques available in their more than 50 weekly courses. The center also provides a broad range of holistic healing arts conducted by seasoned and skilled practitioners in addition to their regular programs.
Location: 844 Alton Rd 2nd floor, Miami Beach, FL 33139, United States
Site: https://synergyyoga.org/
Best known for:
Healing Arts
Oldest Yoga Centre
Sky Art Studio is considered one of Miami's best aerial fitness studios. With a combined 15 years of teaching expertise, the teachers provide a wide range of programs, such as Aerial Silks, Aerial Hoop, Aerial Yoga, Flexibility Training, and Acro Yoga.
The teachers have extensive training and can adjust to individuals of every age, physical ability, and skill level. And to assist each student realize their full potential, they provide personalized instruction that is based on their specific skills and limitations.
The studio design is amazing and the sessions are engaging leaving individuals with a great experience.
Location: 10887 NW 17th St Unit 106, Sweetwater, FL 33172, United States
Site: https://skyartsstudio.com/
Best Known for:
Aerial silks
Aerial Yoga
Acro Yoga
Feel Good Acro Yogi offers single yoga classes, partner/acro yoga classes, and assisted Thai Yoga Bodywork all at affordable prices.
Enjoy Acro Yoga with Frankie, a 200 yoga teacher training certificate holder. Passionate and committed to yoga and healing, he is capable of taking you through mind-blowing acro yoga experiences through his soulful nature paying attention to mindfulness, posture, and breathing, as well as mind, soul, and spirit harmony.
Location: Miami
Site: https://instagram.com/feelgoodacroyogi
Best known for:
Private lessons
friendly instructors
Nestled discreetly within Miami's vibrant cityscape lies Earth-n-Us Farm, an extraordinary studio and embark on an unforgettable journey of mind and body.
The sacred space offers a fusion of Acro Yoga, Thai, and Aerial/Antigravity Yoga classes, meticulously designed to invigorate and inspire. The class is a harmonious blend of fun and challenge that nurtures flexibility and fortitude in equal measure.
The instructor guides through each transition and poses with an unwavering dedication to your safety and well-being, leaving you with an extraordinary yoga experience that will leave you refreshed, empowered, and with newfound vitality.
Location: 7630 NE 1st Ave., Miami, FL, 33138
Site: https://instagram.com/earth_air_bodywork
Best known for:
Acro Yoga classes
Thai Yoga
Private lessons
Voodoo Studios, warm and welcoming, is a new pole and aerial dance studio in Miami, Florida. The studio offers various services such as Acro Yoga, pole, exotic and aerial dance.
The studio is clean with a friendly atmosphere. The instructors are lovely, amazing, and friendly, yet push you until you break your limits.
They offer interesting classes for both adults and children. You will always feel at home at Voodoo, especially after being served a cup of tea by the owner.
Location: 10990 Biscayne Blvd #9, Miami, FL 33161, United States
Site: https://www.facebook.com/voodoostudios
Best known for:
Pole and Exotic dances
Aerial Yoga
The studio located in Miami, Florida, offers services such as Acro yoga, therapy sessions (mind, body, spirit, music, and art), and meditation classes.
With a welcoming environment, the studio offers free weekly yoga and meditation services. Their instructors/trainers are friendly and professional.
The studio's app also makes it easier to book a session without stress. The app is organized and easy to use once you register.
Location: 4422 SW 73rd Ave, Miami, FL 33155, United States
Site: https://instagram.com/flowstate_studios?igshid=NTc4MTIwNjQ2YQ==
Best known for:
Meditation classes
Mind, body, and spirit therapy
Acro yoga
At YogaSix Studios, they offer various intriguing yoga services from fast and intense to slow and contemplative,  which are divided into 6 different class types to deliver a consistent but unique experience for each class type each time.
Additionally, they provide sculpting classes for beginners. Their acro yoga classes are especially enjoyable. Their core six classes will introduce you to a practice that is uplifted, empowering, enjoyable,  which is also open to everyone.
Their teachers have received training in the Yoga Six methodology. They impart knowledge in  a straightforward manner that is understandable to all. They are also friendly and approachable. Your goals will be met by taking the appropriate class, which their knowledgeable staff will assist you in finding.
Location: 3900 Biscayne Blvd, Miami, FL 33137, United States
Site: https://www.yogasix.com/about
Best known for:
Acro Yoga
Yoga events
Beauty and Health
Known as the best studio for acroyoga in Miami, Ahana Yoga offers fantastic classes with knowledgeable instructors. They accommodate yogis of different kinds. Their excellent instructors are trained in such a way that they will teach you if you are a beginner, and we will challenge you if you are an experienced yogi.
Although not a regular event, if you are looking to rejuvenate your mind, soul, and body then you should consider participating in the Acro Yoga classes organized by Ahana Yoga.
You will surely experience a transformative acro yoga journey at Ahana, refreshed and organized.
Location: 43 NE 38th St, Miami, FL 33137, United States
Site: https://instagram.com/ahanayoga?igshid=NTc4MTIwNjQ2YQ==
Best known for:
Best Yoga studio
Acro Yoga
Conclusion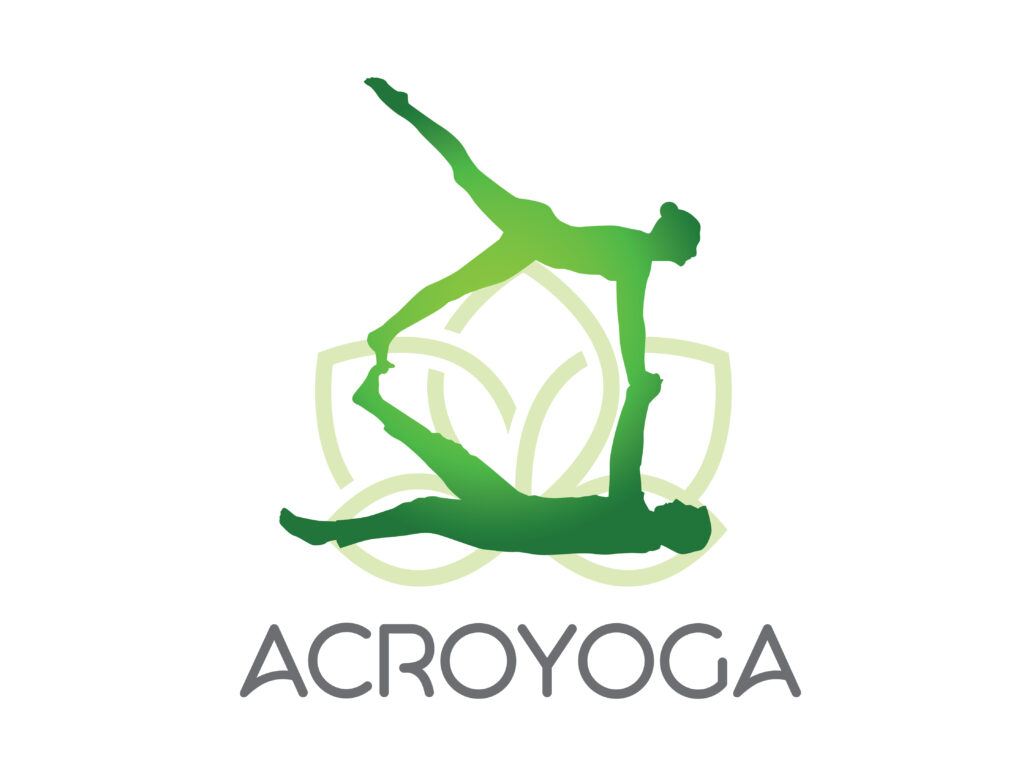 Miami, Florida has a thriving and varied acro-yoga community, with several studios that cater to various interests and requirements.
Whether you're a novice or a seasoned practitioner, these top 10 Acroyoga classes in Miami provide a transforming and all-encompassing experience for anyone looking to enhance their physical well-being.
Explore these top 10 Acroyoga studios in Miami for a transformative and enriching experience but ensure you book your schedule ahead to maximize your experience.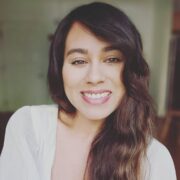 Veronica Cruz
Verónica Cruz, a native of Miami, is a certified yoga instructor trained by Mimi Yoga with a special focus on Vinyasa breath work. With her background as a leading interior designer, Verónica brings a unique blend of creativity and mindfulness to her yoga practice, creating transformative experiences that promote balance, strength, and inner harmony. Her passion for holistic wellness and design inspires others to find their own path towards wellness and self-discovery.