Enter the Enchanting and Eerie World of Haunted Circus Miami 2023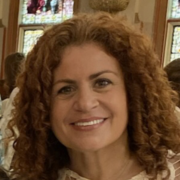 Myra Millan
Myra Millan, a devoted contributor to Breathe Media's Breathe Miami…
Introduction:
Get ready for an extraordinary and spine-chilling experience as Haunted Circus Miami returns to thrill and captivate audiences in September. This year's event promises to be bigger, better, and more exhilarating than ever before, offering a unique blend of interactive quests, mesmerizing circus performances, and themed photo zones. Prepare to be transported into a world of darkness and enchantment, where thrills and delights await at every turn.
The Unforgettable Quests:
Step into an extraordinary adventure inspired by the legendary tale of the Jack-o'-lantern. Haunted Circus Miami 2023 features seven interactive quests that will immerse you in a captivating storyline, where you can unravel mysteries, solve puzzles, and unlock hidden surprises. Engage with the haunting atmosphere and let your curiosity guide you through this unforgettable journey.
Mesmerizing Circus Show:
Experience the magic of the circus with an enthralling spectacle that showcases the incredible talents of jugglers, acrobats, clowns, and daring stunt performers. Prepare to be amazed as they push the boundaries of human capabilities, defying gravity with their breathtaking acts. The circus show at Haunted Circus Miami will leave you in awe and ensure a night of unforgettable entertainment.
Spellbinding Themed Photo Zones:
Unleash your inner Halloween spirit and capture unforgettable moments at the spellbinding-themed photo zones. Immerse yourself in intricately designed settings that perfectly capture the eerie ambiance of the event. Pose alongside mythical creatures, mystical backdrops, and haunting props, creating memories that will last a lifetime. Share your spooky snapshots with friends and family to relive the enchantment of Haunted Circus Miami.
Event Details:
Date: September 14 – October 31, 2023
Location: Tropical Park, Miami – 7900 SW 40th St, Miami, FL 33155
Website: https://hauntedcircusmiami.com/
Schedule:
Fridays: 5pm – 11pm
Saturdays: 12pm – 12am
Sundays: 12pm – 10pm
Ticket Options:
General Admission Child: $19.00
General Admission Adult: $29.00
Child + Unlimited Rides: $39.00
Adult + Unlimited Rides: $49.00
VIP Child: $69.00
VIP Adult: $79.00
Conclusion:
Haunted Circus Miami 2023 promises an unforgettable experience filled with thrills, enchantment, and spine-tingling entertainment. From the interactive quests that transport you into a world of mystery to the mesmerizing circus performances that leave you in awe, this event is a must-visit for anyone seeking a thrilling Halloween adventure. Don't miss the opportunity to explore the eerie wonders of Haunted Circus Miami and create lasting memories in its spellbinding photo zones. Enter if you dare and prepare for a night of unforgettable enchantment.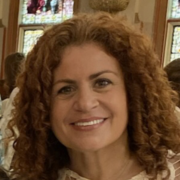 Myra Millan
Myra Millan, a devoted contributor to Breathe Media's Breathe Miami publication, brings a wealth of experience as a long-time Miami resident, dedicated mother, and passionate teacher. Her zest for life is evident in her love for fitness, often found powering through Peloton workouts and dancing her heart out. Hailing originally from New York and a graduate of University of Salamanca, Myra and her family make it a tradition to explore the wonders of Florida, with annual trips to rejuvenating Marco Island. She constantly seeks out quality experiences that invigorate the body, nourish the mind, and uplift the soul, making her a vibrant addition to the Breathe Media team.