Experience Miami's Fall Season: Miami in November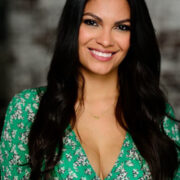 Maria Alaniz
Originally hailing from Nicaragua and relocating to Miami at the…
Every month, our team embarks on a thrilling journey to uncover the very best experiences that Miami has to offer – experiences that will get your body moving, nourish your mind, and uplift your soul. In this article, we've delved deep into the heart of Miami's November offerings, and we've done it in collaboration with our incredible member community.
From the Miami Book Fair, where literature comes to life, to the Tinez Farms Fall Festival, where the spirit of autumn is in full swing, and even the exhilarating world of kite surfing (even though kite season is yet to come), we've curated a list of experiences that are tailor-made for the adventurous spirit of Miami.
But here's the key – we didn't do it alone. We've teamed up with our wonderful community members who lent their expertise and insight to help us vet these incredible experiences. After all, who knows Miami better than the people who call it home?
We're not just here to share these experiences with you – we want to hear from you too! Your feedback is invaluable, and we thrive on discovering new adventures through your eyes. Plus, we love sending members of our community to enjoy VIP experiences every month.
So, without further ado, let's dive into this guide, explore the wonders of Miami in November, and keep pushing our wellness journeys forward. Miami's waiting, and we're ready to discover the extraordinary together. Let's jump in!
Unmissable Events and Festivals in November
Immerse yourself in literary delights at the Miami Book Fair International. Experience the festive spirit at Santa's Enchanted Forest. Enjoy a fun-filled day with family at the Tinez Farms Fall Festival. Explore the captivating artwork of Yayoi Kusama at the Love Is Calling exhibit. November in Miami offers a vibrant cultural scene that shouldn't be missed.
November 12 – November 19, 2023
Wolfson Campus of Miami Dade College

Experience the world of literature at the Miami Book Fair International. Discover hidden literary gems and engage with new authors at this renowned event. Immerse yourself in author talks, book signings, and thought-provoking panel discussions. Be inspired by the diverse genres and topics on display, and become a part of Miami's vibrant literary community. Dive into the Miami Book Fair International for a captivating literary experience.
2. Visit Santa's Enchanted Forest
November 9, 2023 – January 7, 2024
Medley area of Miami-Dade County
Step into a magical wonderland at Santa's Enchanted Forest, where you can enjoy thrilling rides, festive lights, and holiday-themed attractions. Meet Santa Claus and capture memorable family photos while indulging in delicious food, live entertainment, and holiday shopping. It's the perfect time to create lasting memories at this enchanting holiday destination. With its average high temperatures, South Florida in November provides a great month for exploring the holiday season. So don't miss out on this unforgettable experience at Santa's Enchanted Forest.
September 10 – November 19, 2023
Experience a fantastic time at the Tinez Farms Fall Festival. Enjoy exciting activities like pumpkin picking, hayrides, and navigating through corn mazes. Immerse yourself in the festive atmosphere and partake in traditional fall activities such as apple bobbing and face painting. Don't forget to indulge in delicious seasonal treats and beverages. This family-friendly event offers the perfect opportunity to embrace the spirit of fall in South Florida.
Thrilling Outdoor Activities to Enjoy in the Fall
Soak up the sun at Miami's stunning beaches and participate in a variety of water sports. Embark on an exhilarating kayak adventure in Biscayne Bay, taking in the breathtaking scenery as you paddle through the crystal-clear waters. Explore the beauty of the Everglades with thrilling outdoor expeditions, immersing yourself in its unique ecosystem. For a vibrant and lively atmosphere, visit the Coconut Grove Farmers' Market, where you can experience the best of Miami's outdoor activities during the fall season.
1. Beach Visits and Water Sports
Relax and unwind at Miami's renowned beaches, where you can soak up the sun and lounge by the azure waters. Experience the thrill of water sports like surfing, Snorkel, Scuba Diving, or jet skiing, adding an exhilarating touch to your beach visit. Take a refreshing dip in the ocean to beat the Miami Heat and indulge in the vibrant beach culture with its amenities. It's the perfect time to enjoy beach visits and water sports in Miami in November.
Biscayne Bay Kayak
Explore the mesmerizing beauty of Biscayne Bay with a thrilling kayaking adventure. Navigate through the clear waters, uncovering hidden gems and secluded coves along the way. Encounter a diverse range of marine life and vibrant coral reefs, immersing yourself in the wonders of nature. Don't forget to take in the breathtaking views of the Miami skyline from the water. Embark on this tranquil escapade and create unforgettable memories amidst the serenity of Biscayne Bay.
Kitesurfing
Kitesurfing enthusiasts flock to Miami in November thanks to its ideal weather conditions. During this month, Miami enjoys pleasant temperatures, with average highs at 79°F (26°C) and lows at 64°F (18°C), while the warm waters add to the comfort of kitesurfing. The wind conditions are generally favorable, ranging from 10 to 20 knots, making it suitable for the sport. Miami boasts several popular kitesurfing spots, including Crandon Park Beach, Matheson Hammock Park, and Hobie Beach, each offering different conditions to cater to various skill levels and preferences.
Explore the best kitesurfing destination
Surfing
The prime time for surfing in Miami Beach is from October to April, with the most consistent waves, although surfable conditions are still available in the warm waters during summer and fall. Miami's renowned beaches are synonymous with the city's identity, and surfing is a popular activity here. There are numerous spots across Miami where you can ride the waves and relish the scenic views.
2. Exploring the Everglades
Everglades National Park Miami
Embark on an extraordinary journey through the Everglades, a national park that boasts a unique ecosystem and diverse wildlife. Experience the thrill of a lifetime as you take an exhilarating airboat ride through the marshes and swamps. Discover the importance of conserving and preserving this natural wonder while immersing yourself in its untouched beauty. The Everglades in November is the perfect time to explore this magnificent wilderness.
3. Coconut Grove Farmers' Market
Every Saturday
Corner of Grand Avenue and Margaret Street in Coconut Grove
Located in the heart of Coconut Grove, the Coconut Grove Farmers' Market is a beloved attraction during Miami's fall season. Every Saturday, visitors can explore the market and discover a wide selection of fresh produce, artisanal goods, and more. From shopping for local fruits and vegetables to enjoying live music and browsing crafts, there's something for everyone. Don't forget to indulge in the culinary delights offered by the food trucks. It's a fantastic way to support local businesses and immerse yourself in the vibrant community of Coconut Grove.
4. Hopping through the picturesque Wynwood Walls
November 5 – November 12, 2023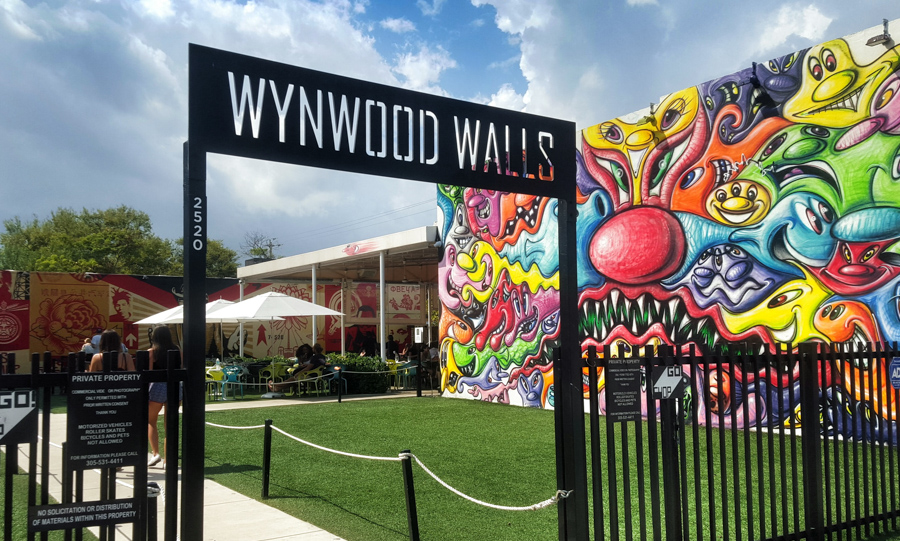 Immerse yourself in the vibrant street art of Miami's Wynwood neighborhood at the outdoor exhibit known as the Wynwood Walls. Showcasing an array of colorful murals created by both local and international artists, this picturesque destination is perfect for a leisurely stroll. Explore the area on foot, taking in the stunning graffiti and admiring the talent on display. With events and exhibitions held throughout the year, the Wynwood Walls offer a unique and captivating experience for art enthusiasts and visitors alike.
5. A day out at the Deering Estate of Miami
November 18, 2023
The Deering Estate, located in Miami, is a 444-acre preserve that offers visitors a chance to explore the natural beauty of the area. With hiking trails that provide scenic views of Biscayne Bay and the Miami skyline, it's the perfect place for nature lovers. History buffs can also tour the Charles Deering Estate House, a stunning mansion from the 1920s. Additionally, the estate hosts a variety of events throughout the year, including concerts, art exhibitions, and nature walks. Experience the beauty and history of the Deering Estate during your visit to Miami.
Experience the vibrant and creative Wynwood Art District in Miami. This hub of artistic expression showcases stunning murals and street art from local and international artists. Take a one-hour tour to delve into the history, culture, and meaning behind the artwork. Led by knowledgeable guides, you'll discover new artists, styles, and fascinating insights. Capture amazing photos and immerse yourself in this must-see attraction for art enthusiasts. Explore Wynwood's trendy shops, bars, and restaurants to complete your visit.
Immerse yourself in the opulence and beauty of the Vizcaya Museum and Gardens. Explore the stunning Italian Renaissance-style villa and its meticulously landscaped gardens. Learn about the history and cultural heritage of Miami through Vizcaya's art and artifacts. Attend special events and exhibitions hosted at the museum throughout the year. Enjoy breathtaking views of Biscayne Bay from the villa's waterfront location. Experience the grandeur and splendor of this architectural masterpiece nestled in the heart of Miami.
8. Pérez Art Museum Miami (PAMM)
Discover a world of contemporary art at the renowned Pérez Art Museum Miami (PAMM). Marvel at the diverse collection of paintings, sculptures, and multimedia installations that showcase the vibrant Miami art scene. Immerse yourself in educational programs and workshops offered by the museum. Don't forget to soak in the stunning views of Biscayne Bay from the museum's outdoor terrace. PAMM is a must-visit cultural institution that showcases the best of international contemporary art.
Explore the wonders of science and technology at the Frost Science Museum. Engage in interactive exhibits covering various scientific disciplines. Discover the marvels of the natural world through immersive displays and live animal encounters. Attend fascinating planetarium shows and stargaze at the museum's rooftop observatory. Immerse yourself in the excitement of scientific discovery at this state-of-the-art museum.
10. A Green Day at the Fairchild Tropical Botanic Garden
Immerse yourself in the beauty of nature at the Fairchild Tropical Botanic Garden, a lush oasis that offers an escape from the hustle and bustle of city life. Take a leisurely stroll through the extensive collection of tropical plants and flowers, and learn about the importance of biodiversity and conservation efforts. Attend educational workshops and lectures on horticulture and botany, and enjoy a peaceful and serene day surrounded by the wonders of nature.
How to Make the Most out of Miami in November
Experience the best of Miami in November! Explore the stunning beaches and vibrant art districts. Catch an exciting Miami Dolphins or Heat game. Immerse yourself in the beauty of Vizcaya Museum and Gardens. Indulge in the lively nightlife of South Beach. Immerse yourself in the rich culture of Little Havana.
Suggested Itineraries
Where to Dine and Shop in Miami in November?
Sample flavors from the cafes in Little Havana, indulge in high-end dining in South Beach and find great deals at Miami's malls. Don't miss tasting local seafood while dining on the beach or enjoying happy hour at Wynwood's bars.
Popular Restaurants and Cuisines
Embark on a culinary journey through Miami's vibrant food scene. Indulge in Latin American flavors at Calle Ocho, where you can savor traditional dishes bursting with rich and spicy flavors. For a taste of Cuba, head to Miami Beach and try an authentic Cuban sandwich that perfectly combines succulent meats and tangy pickles. If Italian cuisine is calling your name, visit one of Miami's many Italian eateries for mouthwatering pasta dishes and decadent desserts. Don't miss the chance to sample fresh seafood from Biscayne Bay or delight in the vibrant Caribbean cuisine of Little Haiti.
Art Exhibitions, Concerts, and Food Festivals
Experience the vibrant arts scene of Miami in November with the renowned Art Basel event. Indulge in the city's culinary delights with the Heritage Fire Tour, where you can sample the finest restaurants. Immerse yourself in the lively music scene by attending concerts featuring Ricky Martin, Doja Cat, Enrique Iglesias, and Pitbull. Take part in the local festivities as Thanksgiving and Christmas celebrations kick off in this great month. With a plethora of art exhibitions, concerts, and food festivals, November is the perfect time to explore Miami's cultural and gastronomic offerings.
Immerse yourself in the contemporary art collection at Coral Gables Museum. Experience the vibrant energy of free outdoor activities and performances. Engage with local creators and gain insight into their work through workshops and discussions. Don't miss the opportunity to indulge in the flavors of Miami's culinary scene as you sample food from local restaurants. Take advantage of this perfect time to explore the museum's offerings while enjoying the cool November temperatures in South Florida.
Location: 285 Aragon Ave, Coral Gables, FL 33134, United States
November 12
Heritage Fire is an al fresco gastronomic adventure that unites local chefs and renowned brands for an exhilarating live-fire celebration. With a diverse lineup of over 20 participants, attendees will relish an all-inclusive banquet while basking in the ambiance of crackling flames. Immerse yourself in a myriad of flavors from around the world, paired with top-notch beverages, all within a one-of-a-kind and unforgettable atmosphere.
Every Saturday
Spray It Loud is a street art festival held in Miami's Little Havana neighborhood. Over 40 local and international artists participate in creating murals and installations, showcasing the vibrant street art scene in Miami. Visitors can watch the artists at work, attend workshops and panel discussions, and enjoy live music and food vendors. This festival in November adds an exciting element to your fall itinerary in Miami, celebrating the importance of public art in the community.
5. Yayoi Kusama: LOVE IS CALLING
Present – April 7, 2024
Immerse yourself in the mesmerizing world of Yayoi Kusama's Love is Calling, an unmissable attraction in Miami this November. Explore this immersive installation that showcases the artist's iconic polka dots and vibrant colors. But the excitement doesn't stop there! Miami has a plethora of other events and festivals to offer. From the Miami Book Fair, bringing together authors and literary enthusiasts, to the internationally renowned Art Basel Miami Beach, showcasing works from leading galleries and artists, there's something for everyone. Car enthusiasts can also indulge in the Miami International Auto Show, while families can enjoy the enchanting Miami Lantern Light Festival. So, make the most of your visit to Miami in November by immersing yourself in these unforgettable experiences.
Conclusion
In conclusion, Miami in November offers a plethora of attractions and activities for everyone to enjoy. From exciting events and festivals to thrilling outdoor adventures, there is something for every taste and preference. Don't miss out on the unmissable events happening in November, such as the Miami Book Fair International and Santa's Enchanted Forest. Indulge in the beauty of Miami's outdoor scenery with beach visits, water sports, and exploring the Everglades. Immerse yourself in the vibrant art and culture scene with visits to the Wynwood Art District and Pérez Art Museum Miami. And of course, make sure to dine at popular restaurants and explore unique shopping destinations. With so much to do and see, your November trip to Miami will be an unforgettable experience.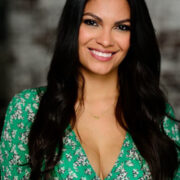 Maria Alaniz
Originally hailing from Nicaragua and relocating to Miami at the age of 12, Maria's journey has been a testament to her adaptability and determination. With a deep-rooted passion for health and wellness, Maria's personal interests align seamlessly with her professional endeavors. She's an avid enthusiast of wakeboarding, padel, bike riding, and frequents Anatomy, one of Miami's premier gyms. Maria's commitment to a healthy lifestyle not only drives her own well-being but also fuels her creative approach to social media. Maria thrives on exploring the vibrant city of Miami, constantly seeking out new experiences to share with the community.