Harvesting Fun: Tinez Farms Fall Festival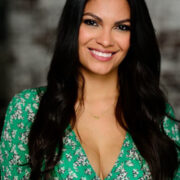 Maria Alaniz
Originally hailing from Nicaragua and relocating to Miami at the…
When
September 10, 2023 - November 19, 2023    
10:00 am - 5:00 pm
Tinez Farms Fall Festival
Right before you reach the busy Redlands, a farm called Tinez Farms stands out. It's a small, family-owned place run by Jessica and Ruben Martinez. They're from Miami, and they noticed that there weren't many local, organic farms around. Even though they didn't know much about farming, they decided to give it a try. They had one big goal: to make a better future for their family and their hometown.
At Tinez Farms, they don't just grow great food; they also throw a yearly festival to celebrate farming, family, and community.
Event Details:
Date: September 10 – November 19, 2023
Time:
Tuesday – Friday: 10:00 am-5:00 pm
Saturday – Sunday 10:00 am-6:00 pm
Location: 16405 SW 177th Ave, Miami, FL 33187, United States
Contact: 786-816-3474
Website: https://tinezfarms.com/
Ticket Options:
Adult Admission: $10
Child (Ages 2-12) Admission: $8
Highlights of the Tinez Farms Fall Festival
Below are the exciting highlights of this fall festival.
Yummy Farm Food:
At the festival, you can indulge in a wide variety of delicious vegan dishes crafted from the farm's own freshly harvested vegetables. These offerings are not just delicious but also entirely organic, mirroring the farm's sustainable and eco-friendly farming practices. From savoury vegetable stir-fries to mouthwatering fruit pies, the festival menu showcases the farm's commitment to providing the freshest, most wholesome food.
Learn about Farming:
Immerse yourself in the world of agriculture with hands-on workshops led by the Martinez family, who are passionate about eco-conscious farming. Through these workshops, you'll gain insights into sustainable farming techniques, including organic cultivation methods and the importance of reducing harmful chemicals in farming. Discover the significance of supporting local food producers and how this helps strengthen the community and the environment.
Fun Zone for Kids:
Children are in for a treat with their very own dedicated area, brimming with exciting activities. From lively games and face-painting stations to interactive and educational displays, this kids' zone promises hours of fun and laughter. Young ones can explore and learn in an environment tailored just for them, creating cherished memories with their peers.
Pick Your Own:
Immerse yourself in the world of farming by putting on some overalls and heading out into the fields to personally harvest your own fruits and vegetables. This genuine farming adventure enables you to establish a deeper connection with the land and cultivate a greater understanding of the origins of your food. Whether you're handpicking ripe apples from the orchard or carefully choosing the finest tomatoes straight from the vine, you'll depart with a profound sense of achievement and a basket brimming with freshly harvested produce to bring back with you.
Conclusion
Tinez Farms Fall Festival is a heartwarming celebration of farming, family, and community in Miami, Florida. Founded by the Martinez family, this small, family-owned organic farm not only provides delectable, sustainable farm-to-table food but also offers immersive experiences like hands-on workshops, live music, and a dedicated fun zone for kids. The festival embodies their commitment to eco-conscious farming and local community support. Whether you're indulging in organic farm-fresh cuisine, picking your own produce, or enjoying live entertainment, Tinez Farms Fall Festival promises a memorable and educational experience for all ages, while supporting a vision of a better future for both their family and the local community. Don't miss this opportunity to connect with the land and appreciate the origins of your food while having a fantastic time.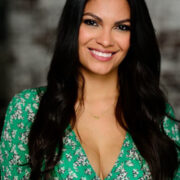 Maria Alaniz
Originally hailing from Nicaragua and relocating to Miami at the age of 12, Maria's journey has been a testament to her adaptability and determination. With a deep-rooted passion for health and wellness, Maria's personal interests align seamlessly with her professional endeavors. She's an avid enthusiast of wakeboarding, padel, bike riding, and frequents Anatomy, one of Miami's premier gyms. Maria's commitment to a healthy lifestyle not only drives her own well-being but also fuels her creative approach to social media. Maria thrives on exploring the vibrant city of Miami, constantly seeking out new experiences to share with the community.