Infinite Reflections: Yayoi Kusama's Exhibition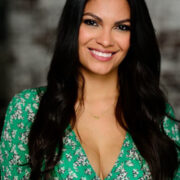 Maria Alaniz
Originally hailing from Nicaragua and relocating to Miami at the…
When
March 9, 2023 - April 7, 2024    
11:00 am - 5:00 pm
Yayoi Kusama: LOVE IS CALLING
Step into the amazing world of Yayoi Kusama's LOVE IS CALLING, an art exhibition that shows her best work. This special room is full of mirrors that make you feel like you're in a big space. Kusama uses dots, bright colours, and even a love poem in her art. This isn't just about looking; it's about learning and having fun.
Beyond its visual allure, LOVE IS CALLING offers an engaging and informative experience, making it an ideal opportunity to explore Kusama's creative evolution in depth.
Event Details:
Date: March 9, 2023 – April 7, 2024
Time:
Friday-Monday: 11 am-5 pm
Tuesday-Wednesday: Closed
Thursday: 11 am-8 pm
Location: 1103 Biscayne Blvd, Miami, FL 33132, United States
Website: https://www.pamm.org/en/exhibition/yayoi-kusama-love-is-calling/
Ticket Options:
Limited availability
Not available online
Available at the Visitor Services desk during regular operating hours
General admission tickets include access to the exhibition at no extra cost
Highlights of Yayoi Kusama's Exhibition
Below are the exciting highlights of the exhibition.
Immersive Kaleidoscope:
At the heart of this exhibition lies the largest and most immersive of Yayoi Kusama's Infinity Mirror Rooms. Stepping inside, you'll find yourself in a realm of infinite reflections and a convincing illusion of boundless space. This remarkable installation offers a unique perspective on the artist's fascination with patterns, repetition, and the interplay of light. You'll witness firsthand how Kusama's artistic journey, meticulous attention to detail and playful approach to infinity have culminated in this breathtaking experience.
Polka Dot Magic:
LOVE IS CALLING invites you to witness the enchanting interplay of light and colour through inflatable, tentacle-like forms adorned with Kusama's signature polka dots. These ethereal forms gracefully change colours, creating a dynamic and ever-evolving visual spectacle. Kusama's mastery of colour and form is on full display, and you'll gain a deeper understanding of her artistic process. Each polka dot is a brushstroke, and the colours are her palette, creating a vibrant and ever-changing canvas of the mind.
Love Poem in the Air:
As you navigate through this immersive space, you'll be serenaded by a continuous recitation of a love poem in Japanese, titled "Residing in a Castle of Shed Tears". This element not only adds an auditory dimension to the experience but also reveals Kusama's ability to weave deep emotional themes into her art. It's a poignant expression of love, life, and the human experience that enhances your understanding of Kusama's work, making it more than just a visual journey.
Conclusion
In conclusion, Yayoi Kusama's LOVE IS CALLING is a captivating art exhibition that offers a deep and engaging exploration of the artist's creative evolution. Through the largest Infinity Mirror Room, the interplay of polka dots and dynamic colours, and a heartfelt love poem, visitors are treated to an immersive experience that transcends the boundaries of traditional art. Don't miss the opportunity to step into this mesmerizing world, where art is a vibrant journey of discovery and emotion.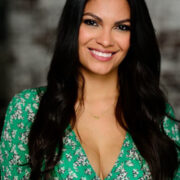 Maria Alaniz
Originally hailing from Nicaragua and relocating to Miami at the age of 12, Maria's journey has been a testament to her adaptability and determination. With a deep-rooted passion for health and wellness, Maria's personal interests align seamlessly with her professional endeavors. She's an avid enthusiast of wakeboarding, padel, bike riding, and frequents Anatomy, one of Miami's premier gyms. Maria's commitment to a healthy lifestyle not only drives her own well-being but also fuels her creative approach to social media. Maria thrives on exploring the vibrant city of Miami, constantly seeking out new experiences to share with the community.