10 Excellent Vegan Options in Miami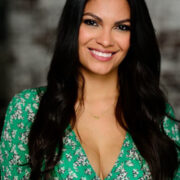 Maria Alaniz
Originally hailing from Nicaragua and relocating to Miami at the…
One of the world's most popular tourist destinations in the world, Miami witnesses more than 3 million tourists annually, which makes it the city that has all types of options for everyone. 
Some people follow a strict diet such as vegetarians and vegans who might face problems when eating out on a tourist spot. But Miami won't disappoint because it has multiple cafés and restaurants that offer options for everyone that are on a specific diet.
Let's take a look at vegan restaurants in Miami where you can find excellent options.
1. Manna Life Food
Freshly made daily food with pure vegan ingredients and no additives, artificial flavors, and colors, Manna Life Food can be a paradise for all vegan lovers.
A visitor named Sarah had a great experience and mentioned that their menu had plenty of options. She also praised the efficient customer service. Another reviewer Ashley highly praised the quality of the food and how well she was looked after.
Location: 80 NE 2nd Ave Alfred Dupont Building, 80 NE 2nd Ave, Miami, FL 33132
Website: https://www.mannalifefood.com
Best Known For:
A large variety of delicious vegan dishes
Exceptional customer service
This unique Haitian cultural restaurant prepares its authentic dishes with herbs, fresh fruit nectars, and natural ingredients so that you can get the best quality vegan food in the city.
A food reviewer Ivan said it's a very interesting home-style Haitian restaurant with the best quality food. Another visitor, Daniel, said he'd had the best vegan home-style cooked food.
Location: 274 NW 54th St, Miami, FL 33127
Website: http://www.theveganmarie.net/
Best Known For:
Unique Haitian theme for Haiti lovers
Home-cooked food with natural herbs and fresh ingredients
The Cocinita offers South American-inspired vegan dishes and staples added with a variety of vegan burgers and sandwiches which can be a delight for any vegan lover.
A reviewer, Tracy, wrote that she has tried nearly everything on the menu which was superb. She also expressed her obsession with the flavors.
Location: 70 SE 5th St STE 107, Miami, FL 33131
Website: https://www.thecocinitamiami.getsauce.com/
Best Known For:
Finest vegan burgers and sandwiches
Latin-inspired burritos
A place where anyone can come, relax with friends and family to enjoy a nutritious diet meal, and have other variety of vegan options from the menu.
A food blogger Greggory visited and loved the variety of options that were offered. He praised the desserts highly and expressed his desire to visit again.
Another guest Jenny exceedingly admired the vegan cheesecake.
Location: 545 NW 26th St, Miami, FL 33127
Website: http://www.lovelifecafe.com/
Best Known For:
Modern and cheery eatery with a cozy ambiance
Lots of healthy diet options (mostly vegan and vegetarian)
One of the best-rated in Miami, Organic Food Kings has won thousands of hearts by providing the city's most delicious vegan and organic meals.
Marlissa, a food reviewer on Google, expressed her satisfaction by saying that every dish is worth the price and has large portions and quantity.
Katherine, a frequent visitor of this place, mentioned their Vegan crispy buffalo chicken sandwich was scrumptious.
Location: 3246 N Miami Ave, Miami, FL 33127
Website: http://organicfoodskings.com/
Best Known For:
Top rated Vegan burgers
Delicious vegan Crispy chicken
This French-inspired eatery offers Plant-Based healthy and organic food to satisfy your dietary meals and plans. Lots of vegan options are available.
A guest named Riccea visited the place and mentioned that it provides French vibes while you enjoy a delightful meal.
Luis said that the staff helped him a lot in choosing the right dish for him.
Location: 7316 NE 2nd Ave, Miami, FL 33138
Website: http://theplantisserie.com/
Best Known For:
Full stacked menu of nutritious meals
Entirely plant-based and organic dishes
Sublime vegan cheesecakes
Artistic vegan dishes are served with colorful smoothies and fresh juices in a comfortable large space with indoor and outdoor seats.
A local guide Brittany had a great time and said the food range was incredible, with a wide variety of vegan options. She also lauded the customer service.
Location: 3252 Buena Vista Blvd #108, Miami, FL 33137
Website: http://www.eatcarrotexpress.com/
Best known for:
Creative vegan menu
Multiple options for strict vegans
Taste and customer service
An exotic Italian restaurant that prepares its 100% vegan menu according to its Mediterranean background.
Reviews have been tremendously positive on Google. Mario, a reviewer, says this place is incredible and gives Italian vibes throughout.
Faraz mentions how this restaurant is worth every penny. The vegan tiramisu was his delight of the night.
Location: 2320 NE 2nd Ave, Miami, FL 33137
Website: https://veganplanetmiami.com/
Best known for:
Premium Italian cuisine for all vegan lovers
Top-notch quality and customer satisfaction
9. Pura Vida
A day in paradise for the health freaks. This place is a must for all vegans to try out an outclass variety vegan menu that consists of salads, burgers, and baked snacks.
Some testimonials from Google can prove it. Sarah, a local guide, visited and admired the customer service. Another local guide Peter discusses the environment and ambiance, and gives it a 10 by 10.
Location: 3818 NE 1st Ave, Miami, FL 33137
Website: https://www.puravidamiami.com/
Best known for:
Freshly baked vegan desserts and salads
Friendly environment with lots of fresh juices and smoothies
A reliable plant-based cuisine for people worldwide visiting Miami who love to be on a strict healthy diet while traveling is non-other than Conscious Kitchen.
Some reviews from Google will prove this. A frequent customer Brian says he had the best vegan chicken sub.
Location: 3200 NW 2nd Ave, Miami, FL 33127
Website: https://www.consciouskitchenmiami.com/
Best known for:
Huge variety of vegan and veggie items.
Vegan sandwiches and loaded fries
Conclusion
The above article deeply discusses 10 outstanding vegan restaurants in Miami. Health freaks are worldwide, and they sometimes struggle while traveling. The above guide will help everyone out there who is on the road and want to stick to their healthy diet. Check out these awesome restaurants and cafes next time you're in the beautiful city of Miami. Enjoy!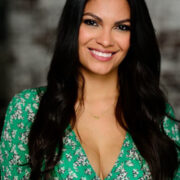 Maria Alaniz
Originally hailing from Nicaragua and relocating to Miami at the age of 12, Maria's journey has been a testament to her adaptability and determination. With a deep-rooted passion for health and wellness, Maria's personal interests align seamlessly with her professional endeavors. She's an avid enthusiast of wakeboarding, padel, bike riding, and frequents Anatomy, one of Miami's premier gyms. Maria's commitment to a healthy lifestyle not only drives her own well-being but also fuels her creative approach to social media. Maria thrives on exploring the vibrant city of Miami, constantly seeking out new experiences to share with the community.