10 Rooftop Restaurants in Miami and Bars to Soak Up City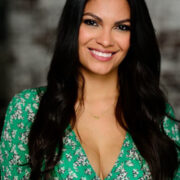 Maria Alaniz
Originally hailing from Nicaragua and relocating to Miami at the…
When we talk about Miami, what comes to your mind first? One of the most decorated cities in the united states and presumably every person's dream destination once in a lifetime. Millions of people from all around the world visit this gorgeous city as it is well-known for its exotic bars, restaurants, hotels, clubs, casinos, terraces, and street cafés.
Let's discuss some of Miami's rooftop restaurants that provide breathtaking views of the city while you enjoy a scrumptious meal.
An exotic rooftop restaurant in the Brickell area of Miami located on the 22nd floor of the Element Hotel building, Rosa Sky offers Rose wine and special sparkling drinks added with different cocktails and hard drinks. This stylish pink-light-themed lounge offers stunning unconquerable views of the nearby city and the skyline.
One reviewer, Leslie McGregor, praised the place for its amazing food, phenomenal views, and exceptional service. Another reviewer appreciated the great views, good quality food, and kind service but found the frequent interruptions and high prices slightly bothersome. Overall, the reviews highlighted the outstanding food, breathtaking views, and excellent service, with some concerns about the interruptions and pricing.
The reviews as well unequivocally establish Rosa Sky as a must-visit destination for anyone venturing to Miami. Prepare to be enchanted by this radiant and distinctive restaurant during your next visit to the city.
Location: 115 SW 8th St 22nd Floor, Miami, FL 33130
Website: https://rosaskyrooftop.com/
Best Known For
Stunning skyline view
Cocktails
Tapas
An expensive high-class eatery that features an outdoor terrace café with stunning views of downtown Miami surrounded by beautiful buildings has lots to offer. This gorgeous rooftop café offers a large variety of seafood and incredible handcrafted cocktails: a perfect place for friends to gather and hangouts.
A Google reviewer, Leslie, mentioned that the food was amazing, the views were phenomenal, and their service was impeccable. Another reviewer, Spencer, went on to guarantee that it will be a great experience for anyone visiting the place.
Location: 270 Biscayne Blvd Way, Miami, FL 33131
Website: https://area31restaurant.com/
Best-Known For
On-site herb garden
Fresh Ingredients
Amazing views
One of the best cocktail bars in South-beach. Offering an exclusive selection of cocktails prepared by Miami's local ingredients and hard drinks of various world-renowned brands added with stunning views of the south-beach and beautiful Miami skyline, it's a must-visit place to relax with friends and family.
When talking about reviews, Duny mentions that it was a 'wonderful discovery' and talks about the décor of the place and how she finds it very cute. Meddy, who's another reviewer on Google, mentioned that if you're looking for a great rooftop with a view, this is the place to be.
Location: 723 Lincoln Ln N, Miami Beach, FL 33139
Website: https://www.skyyardmiamibeach.com/
Best Known For
Supreme hospitality
Expert crew behind the process
This rooftop restaurant-cum-bar stations the charming Mexican-styled outdoor dining experience housed with a dense plantation to give vibrant greenery surrounding. It has a stunning view of the south beach.
Andrew, a reviewer on Google, talked about how this is a great spot to grab a drink and some food with your co-workers. Their truffle mushroom eggs benedict also got some compliments in the reviews section from numerous people, such as one Annie, who went on to complement their entire brunch. '
Location: 915 Collins Ct, Miami, FL 33139
Website: https://www.serenamiami.com/
Best Known For
Lovely Mexican and Latin food
Hand-made cocktails
Spectacular view
This restaurant is located on the 18th floor and can give stunning views while you enjoy a Japanese-themed dinner. While you enjoy your mouth-watering meal, your eyes can share the unforgettable magnificent ocean views.
George, a Google reviewer, mentioned the vibes are cool and the bar is a great place for some fresh air. Another reviewer discussed the upscale design and how the entire place feels modern and up-class but has delicious food. The reviewer, Lubov, even said it's everything they could wish for in a rooftop bar.
Location: 2341 Collins Ave, Miami Beach, FL 33139
Website: https://www.1hotels.com/south-beach/taste/watr-at-the-rooftop
Best known for:
Great for getting fresh air
High-class design
Delicious food
Located in the middle of Wynwood, this trendy rooftop bar offers a great variety of crafted drinks added to a good menu of street-style food. The views from the top are brilliant—a great place to enjoy a drink and chill with some DJ.
When turning to Google for reviews, they're very positive. A reviewer by the name of Carl mentioned the rooftop has a summery and airy feel, which is great for a rather warm spot like Miami. They also talked about how attentive the service was. Furthermore, another reviewer talked about how much space the spot has.
Location: 50 NW 24th St, Miami, FL 33127
Website: https://www.pezlocomiami.com/copal
Best known for
Signature cocktails
Private events
Ample space
This luxury tropical Latin American-themed restaurant is on an open rooftop terrace surrounded by plush greenery. The remarkable views of the Miami skyline can satisfy your eyes while you enjoy special South American-inspired meals and drinks.
Reviews for this spot can be better than expected. A reviewer on Google mentioned the food was 'yummy,' and the drinks were great. They went on to praise the location and how helpful the service was. Another reviewer, Janet, spoke of the stunning view and how it's a great place to visit.
Location: 528 SW 9th Ave, Miami, FL 33130
Website: https://www.lifehousehotels.com/hotels/miami/little-havana/restaurant/terras
Best known for
Latin American theme
Fabulous views
This open-air extravagant restaurant is inspired by Cuban American heritage with lots to offer. Hand-crafted cocktails and some exotic dishes from the menu are not to be missed, with extraordinary views from the rooftop.
If you're looking for a DJ with views, this bar has them, and the reviews on Google back it up. A reviewer, Angie, mentioned how the cocktails tasted great and they loved the DJ. Another reviewer, Rupert, talked about how amazing the steak was and how It was completely cooked to perfection.
Location: 124 Giralda Ave, Coral Gables, FL 33134
Website: https://www.cebadarooftop.com
Best known for
Cuban American Food by the award-winning chef Jorgie Ramos
Great DJ
An aristocratic venue that consists of Asian cuisine with a variety of colorful cocktails promises a magical and unforgettable experience.
Reviews on Google is sometimes a great way to know about a place, and this spot has some good points. A reviewer, Jerry, mentioned that the environment and the food were amazing. He also went on to praise the service. Another reviewer who went there for the buffet talked about how great it was, and they were left 'speechless.'
Location: 1636 Meridian Avenue Rooftop, Miami Beach, FL 33139
Website: https://mila-miami.com
Best known for
Open-air Mediterranean-style eatery
Great views of the city
Amazing buffet options
This flamboyant venue is specially designed for intimate gatherings and having a fun time out with friends. Handcrafted cocktails and exotic drinks can be enjoyed open-air.
Google reviews have also been especially kind to this spot, and all for a good reason. A reviewer, Kimberly, said the ambiance was amazing, as was the food. Another reviewer backed that statement by complimenting the cocktails but also mentioned how great the DJ was, who played everything they loved.
Location: 90 NE 39th St, Miami, FL 33137
Website: https://swanbevy.com
Best known for
Open-air cocktail parties
Great DJ
Conclusion:
Miami has many rooftop restaurants and bars to enjoy a delicious meal and a remarkable view. Above listed are the top 5 rooftop restaurants and bars you can visit when you're on a trip to the spectacular city of Miami. Don't forget to book a reservation.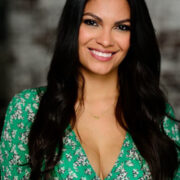 Maria Alaniz
Originally hailing from Nicaragua and relocating to Miami at the age of 12, Maria's journey has been a testament to her adaptability and determination. With a deep-rooted passion for health and wellness, Maria's personal interests align seamlessly with her professional endeavors. She's an avid enthusiast of wakeboarding, padel, bike riding, and frequents Anatomy, one of Miami's premier gyms. Maria's commitment to a healthy lifestyle not only drives her own well-being but also fuels her creative approach to social media. Maria thrives on exploring the vibrant city of Miami, constantly seeking out new experiences to share with the community.