Unleashing Serenity: Exploring Miami's 11 Best Aerial Yoga Spots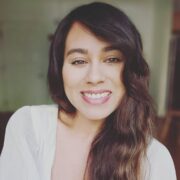 Veronica Cruz
Verónica Cruz, a native of Miami, is a certified yoga…
Aerial yoga is a unique and thrilling type of exercise that blends the fundamentals of yoga with aerial acrobatics. The unique sense of weightlessness and the ability to experiment with movement in three dimensions are the core components of aerial yoga.
Christopher Harrison created the idea of AntiGravity Yoga in the early 2000s, by drawing on his knowledge of acrobatics and his love of yoga as influenced by the grace and agility of aerial dancers.
Aerial yoga may help you stretch longer, decompress your spine, and become more flexible. It lessens stress and improves mental clarity. It can also help ease back strain, put a strain on the muscles, enhancing balance, strength, and general body awareness.
There are now several studios of aerial yoga in Miami that provide a variety of programs and seminars for practitioners of all skill levels, from absolute beginners to seasoned aerialists. Some of these studios include;
The aim of Break Free Movement is to help individuals "move the way they designed to" for healthy living and physical looks.
They run different programs like personal coaching, private group training, corporate team building, group personalized program, organic strength, Aerial Yoga, groundwork, etc.
With inspiring and challenging sessions, in a music-filled, healthy flow and vibe, Break Free Movement will leave you a liberating experience.
Location: 4203 Ponce de Leon Suite 200, Coral Gables, FL 33146, United States
Site: https://www.breakfreemvmt.com/
Best Known For:
Private Lessons
Aerial Yoga
Due to Buddhaful OM Yoga's status as a Registered Yoga School (RYS) with Yoga Alliance, its teacher training program is recognized as adhering to Yoga Alliance's requirements. This school's authorized training programs can also qualify students for Yoga Alliance registration.
People of different ages, body types, and religious beliefs may practice yoga in the welcoming environment of the Buddhaful Om Yoga Studio.
The studio provides individuals with both the physical and spiritual elements of regular yoga practice. The studio is tranquil, a place where one may go away and forget about all of their duties and everyday troubles.
Location: 13277 SW 124th St #9-A, Miami, FL 33186, United States
Site: https://www.buddhafulom.yoga/
Best known for:
Yoga Studio
Group lessons
Private lessons
The classes at 11:11 Aerial Fitness Yoga are fun and are a huge stress release as well. The sessions will leave you feeling physically challenged but at the same time, relaxed. You will surely be mentally at peace.
If you are out of shape and you hope to get back in shape, then the challenging classes at 11:11 is definitely an option.
The instructors are amazing. While pushing you to give your best, they maintain a high level of understanding, and they are very helpful and patient. The space is also very nice and comfortable.
Location: 8650 Biscayne Blvd #32, Miami, FL 33138, United States
Best Known For:
Aerial Fitness
Professionalism
4. Ocean Life Studio
Superior to the typical gym and/or healthcare provider, Ocean Life Studio is a boutique fitness and wellness center on Miami's North Beach. They are able to meet both exercise and health objectives in one accessible place by implementing a wellness vision.
The studio offers different programs from dance to gym, yoga, wellness services, etc. The live music-filled atmosphere is also impressive and captivating.
The instructors are very patient with beginners and are challenging. Their Aerial Yoga is also one of the best in Florida.
Location: 235 71st St, Miami Beach, FL 33141, United States.
Site: https://oceanlifestudios.com/
Best Known For:
Fitness center
Aerial Yoga
Wellness training
5. Sky Art Studio
Sky Art Studio is considered one of Miami's best aerial fitness studios. With a combined 15 years of teaching expertise, the teachers provide a wide range of programs, such as Aerial Silks, Aerial Hoop, Aerial Yoga, Flexibility Training, and Acro Yoga.
The teachers have extensive training and can adjust to individuals of every age, physical ability, and skill level. And to assist each student realize their full potential, they provide personalized instruction that is based on their specific skills and limitations.
The studio design is amazing and the sessions are engaging leaving individuals with a great experience.
Location: 10887 NW 17th St Unit 106, Sweetwater, FL 33172, United States
Site: https://skyartsstudio.com/
Best Known for:
If you are looking for the best therapy for the mind, body, and soul, then Ayama Yoga and wellness studio is the best place to be. It is a spiritual setting for mental and physical healing.
With seasoned, considerate, and motivating instructors, the studio provides over 25 courses each week in a variety of yoga forms, including Hatha, Vinyasa, Aerial, Prenatal, and Kundalini.
To experience a healing energy that will remain hours after your session, then you should book a session with Ayama right away.
Location: 2250 NE 163rd St, North Miami Beach, FL 33160, United States
Site: https://www.ayamayoga.com/
Best Known For:
Massage Therapy
Yoga
Traditional Chinese Medicine
At Scleranthus Studio, you will get a refreshing, captivating, and balanced experience of Aerial Yoga.
They provide private classes in both private and group as well as CEU courses for the yoga alliance requirements. However, they offer private classes only in South Florida.
The spacious studio is housed within Miami international mall with a captivating atmosphere. First-timers and seasoned aerialists alike might have a difficult but fun exercise thanks to the coaches' great instructions.
Location: Downtown, 299 Alhambra Cir STE 221, Coral Gables, FL 33134, United States
Site: https://www.scleranthus.net/
Best Known For:
8. Forever Aerial
Forever Aerial Studio is one of the renowned aerial studios situated in Coral Cables. Apart from aerial yoga, they have a wide range of classes available, they catered to individuals with busy schedules, offering flexibility with their hours of operation, which spanned all seven days of the week. The dedicated Forever Aerial team eagerly anticipated the arrival of new students, eager to introduce them to the captivating world of aerial dancing.
The instructors at Forever Aerial were not merely dance enthusiasts, but devoted artists whose true passion lay in the realm of aerial dancing. Their ultimate goal was to guide and assist individuals in enhancing both their physical and mental well-being through this unique art form. By participating in these classes, students underwent a remarkable transformation, not only witnessing improvements in their physicality but also experiencing a profound sense of enlightenment in their minds. Through the practice of aerial dancing, students learn to cultivate trust and confidence within themselves, embarking on a journey of self-discovery and personal growth.
Location: 1001 Ponce De Leon Boulevard,Unit B Coral Gables, FL
Site: foreveraerial.com
Best Known for:
classes for all age
Dedicated Aerial Yoga Studio
Experienced Instructors
Voodoo Studios, warm and welcoming, is a new pole and aerial dance studio in Miami, Florida. The studio offers various services such as pole dance, aerial dance, and yoga (acro).
The studio is clean with a friendly atmosphere. The instructors are lovely, amazing, and friendly, yet push you until you break your limits.
They offer interesting classes for both adults and children. You will always feel at home at Voodoo, especially after being served a cup of tea by the owner.
Location: 10990 Biscayne Blvd #9, Miami, FL 33161, United States
Site: https://www.facebook.com/voodoostudios
Best known for:
Pole and Exotic dances
Aerial Yoga ·
Acro yoga
Although Turquoise floating yoga's core mission is to help you paddle better, and flow better, they also concentrate on aerial yoga to make you feel better.
The owner/director, Meghan Swanson is not just a Sup yoga instructor but an instructor trainer and a wellness coach with more than fifteen certificates.
They offer incredible private Sup yoga sessions, beginner-friendly and flow SupYoga group classes, private paddle boarding around the picnic islands, and active aerial yoga.
Location: Miami, FL (305) 349 – 3179, United States
Site: https://www.turquoisefloatingyoga.com/meet-the-teacher
Best known for:
Paddleboarding
Aerial Yoga
SUP Yoga sessions
Nestled discreetly within Miami's vibrant cityscape lies Earth-n-Us Farm, an extraordinary studio and embark on an unforgettable journey of mind and body.
The sacred space offers a fusion of Yoga and Aerial/Antigravity Yoga classes, meticulously designed to invigorate and inspire. The class is a harmonious blend of fun and challenge that nurtures flexibility and fortitude in equal measure.
The instructor guides through each transition and poses with precision and grace. With an unwavering dedication to your safety and well-being, leaving you with an extraordinary yoga experience that will leave you refreshed, empowered, and with newfound vitality.
Location: 7630 NE 1st Ave., Miami, FL, 33138
Site: https://instagram.com/earth_air_bodywork?igshid=NTc4MTIwNjQ2YQ==
Best known for:
Aerial Yoga
Acro yoga classes
Thai Yoga
Private lessons
Conclusion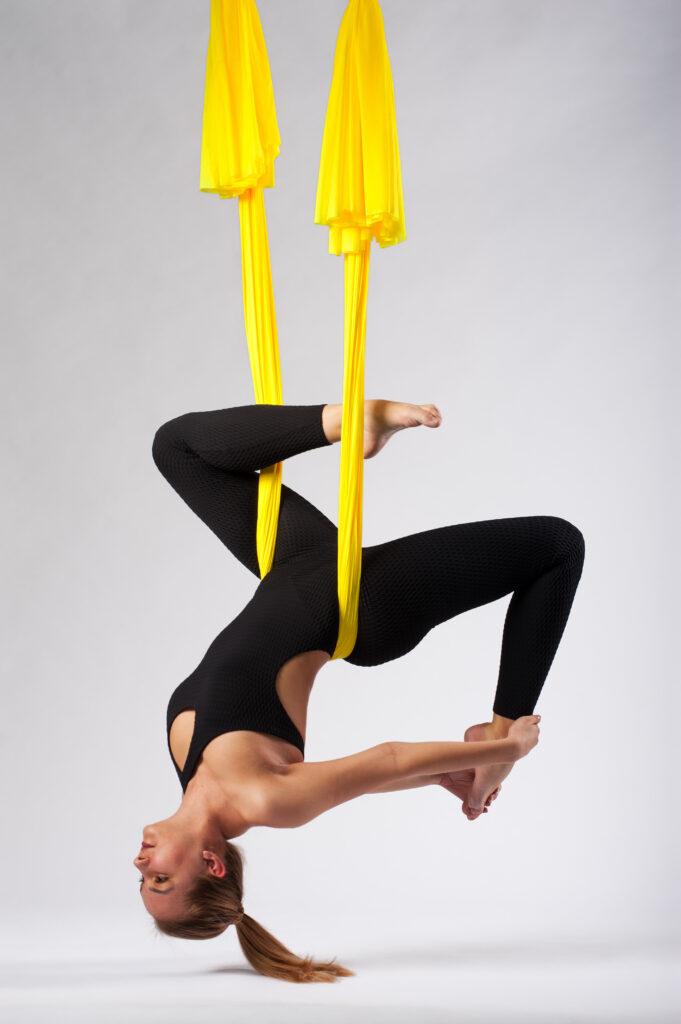 Miami provides devotees of all experience levels with a dynamic and varied range of aerial yoga studios.
No matter which studio you choose, Miami aerial yoga offers the advantages of weightlessness, better flexibility, and enhanced mental focus.
Let Miami's aerial yoga studios assist you in reaching new heights in your fitness quest as you embrace the distinctive fusion of yoga and acrobatics. Just ensure you book your schedule right on time to enjoy its maximum impact.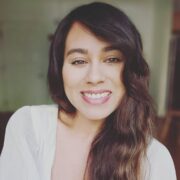 Veronica Cruz
Verónica Cruz, a native of Miami, is a certified yoga instructor trained by Mimi Yoga with a special focus on Vinyasa breath work. With her background as a leading interior designer, Verónica brings a unique blend of creativity and mindfulness to her yoga practice, creating transformative experiences that promote balance, strength, and inner harmony. Her passion for holistic wellness and design inspires others to find their own path towards wellness and self-discovery.