Top 10 best Kundalini Yoga in Miami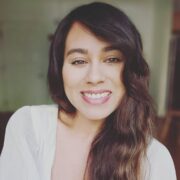 Veronica Cruz
Verónica Cruz, a native of Miami, is a certified yoga…
Kundalini Yoga is a transforming technique that aims to awaken a latent spiritual force known as Kundalini which is believed to be in every person. Practitioners seek a higher level of consciousness and self-awareness using a mix of physical postures, breathwork, chanting, and meditation.
Hinduism and Sikhism are incorporated into Kundalini Yoga, which has its roots in ancient Tantric teachings from India and is also believed to activate the chakras, or energy centers, along the spine.
Kundalini yoga decreases stress and anxiety while it improves physical strength, flexibility, and vitality. The practice promotes spiritual development, emotional harmony, and mental clarity, resulting in a stronger connection with oneself and others.
Miami has developed into a center for complementary wellness techniques, such as Kundalini Yoga. Several studios, seminars, and instructors provide lessons for practitioners of various skill levels. In this article, you will find out the top 10 Kundalini Yoga studios in Miami.
Skanda Yoga Studio offers a quality workout experience with hands-on assistants and an alignment-based power vinyasa system.
With online classes available in Spanish and courses available on their social media page, the well-equipped ambient studio known for its Kundalini Yoga sessions aims at restoration, healing, and a soothing aura that remains present within its halls.
Skanda aims to provide an intimate yoga studio and experience that transcends the concept of showing up to move and stretch, for practitioners who want to gain a deeper understanding of yoga philosophy and is a complete yoga practice for all levels of practitioners.
Location: 1800 SW 1st Ave #102, Miami, FL 33129, United States
Site: www.skandayoga.com
Best known for:
Restoration
Healing
A soothing aura
Ahana Yoga Studios is a well-lit indoor yoga studio that boasts highly trained instructors in a room with calming music, scented incense, and good scenery.
If you are looking for a challenge, a refreshing Kundalini session, or a soft workout after a long day, try out Ahana Yoga Studios.
Most users enjoy the chanting and singing at the beginning of the class. A combination of music, while the great instructors guide you through the vinyasa flow, is truly healing
Location: 43 NE 38th St, Miami, Florida. 33137, United States
Best known for:
Teaches Kundalini Yoga
Good music
Good scenery
Synergy Yoga Center is open every day during the week and serves lessons in Kundalini Yoga, Ashtanga Yoga, and Chakra Balancing, and even offers sound baths and acupuncture.
Open to south beach and nearby residents, this gym offers a scenic workout station that offers both indoor and outdoor sessions. Their teachers are knowledgeable, professional, compassionate, and welcoming.
Book a session with them today to enjoy all they've got to offer.
Location: 844 Alton Rd 2nd floor, Miami Beach, FL 33139, United States
Site: synergyyoga.com/
Best known for:
Oldest Yoga studio in Miami
Has outdoor and indoor sessions
Sessions in Kundalini Yoga.
Have you ever imagined a yoga training center that has it all? We're talking about Kundalini, anatomy, asanas, and chakras. Your eyes are wide with wonder at the thought of such a place, right? Well, there is! If you're looking for an excellent Kundalini yoga center in Miami that offers much more than basic yoga training, head on to Gishtar.
Many people say this is an excellent place for someone who's just starting out with Kundalini yoga.
You can visit their page to book a session
Location: 1861 NW S River Dr Ste 2603, Miami, FL 33125
Site: https://www.gishtar.com
Best known for:
Certified experts in yoga philosophy
Well-rounded experience in Kundalini, meditation, and several yoga sutras
Fresh Prana Yoga Studios has teeming indoor yoga classes which feature Reiki and Kundalini Yoga sessions that are sure to lighten your mood.
Boasting clean airy studio rooms, their scenic studio also offers private and group lessons. Whatever your pick, they got you covered.
The incredibly kind patron and staff of this studio will make you want to come back again
Location: 146 NW 37th St, Miami, FL 33127, United States
Website: freshprana.com/yogastudio/
Best Known for:
Kundalini Yoga Sessions
Private and group lessons
With a spacious, warm atmosphere, Best Life-ing studio will leave you feeling well-rested before you even commence your session.
With an authentic feel and many special offers including a Kundalini Yoga session, regression hypnotherapy, and sound healing, you're guaranteed to come back again.
Location: 5225 Collins Ave, Ste 232, Miami Beach, FL 3314
Site: http://bestlifeing.com
Best Known for:
Finding purpose
Mind and body rejuvenation.
Tantra Studio is outstanding for its unique workout layout, attentive instructors, and a very workable schedule.
The services it offers include breathwork, Kundalini Activation Process(KAP), and sound baths.
Visitors here always enjoy the beautiful and welcoming space to get activated. Book a session with them and you will be glad you did.
Location: 390 NE 59th Ter, Miami, FL 33137
Website/IG: http://www.tantra-studios.com
Best Known for:
Being a safe space
Attentive Instructors
Great Kundalini Yoga sessions.
Abhaya Holistic Center is known for its sound healing therapy and offers various workshops and events.
Among their services are Ayurvedic massage, sound gong treatment, and flower therapy.
If you're looking to book around a full moon, you'll be delighted by their Sound Healing Gong Bath which harnesses the energy of the moon.
Location: 7313 SW 59th Ct, Miami, FL 33143
Website: http://www.abhayacenter.com
Best Known for:
Hatha Yoga Classes
Sound Therapy
Situated in a serene temperate environment, Om'echaye Wellness & Fitness Center offers expert-led yoga classes and the most profound sessions in energy healing and mental health.
With a foundation in massage therapy and Kundalini Yoga, their founder, Magali Wilensky ensures all sessions are aimed at promoting a union of mind and body to promote positive change.
What are you waiting for? Head on over for an unforgettable experience.
Location: 103 SW 8th St, Hallandale Beach, FL 33009
Website/IG: http://www.omechaye.com
Best Known for:
Dedicated practitioners
Mind and body wellness.
Great Kundalini Yoga sessions.
Looking for a yoga studio that will cater to your physical and spiritual needs?
Modern OM teaches yogis how to center their hearts and expand their spirituality. They also have events like spiritual Sundays which is a great way to take a break from the stresses of daily life and reconnect with your mind, body, and spirit.
If a yoga studio that will leave you feeling renewed and full of energy is what you need, then visit Modern OM today.
Location: 1861 NW S River Dr, Ste 2603, Miami, FL 33125
Website: http://www.modernom.co
Best Known for:
Meditation
Kundalini Yoga Sessions
Spirituality Mindedness
Conclusion
Gyms help you to shred that extra pound of weight whether for the holiday or just to keep fit.
These top 10 Kundalini gyms will not only help you stay fit but will leave you feeling refreshed and attuned.
Remember to book ahead at a convenient time to ensure a pleasurable experience when you're in the Miami environs.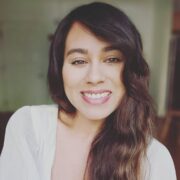 Veronica Cruz
Verónica Cruz, a native of Miami, is a certified yoga instructor trained by Mimi Yoga with a special focus on Vinyasa breath work. With her background as a leading interior designer, Verónica brings a unique blend of creativity and mindfulness to her yoga practice, creating transformative experiences that promote balance, strength, and inner harmony. Her passion for holistic wellness and design inspires others to find their own path towards wellness and self-discovery.