Embrace Culture on a Plate: Celebrate Diversity with Black-Owned Restaurants in Miami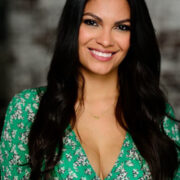 Maria Alaniz
Originally hailing from Nicaragua and relocating to Miami at the…
Miami is a thriving and fascinating city that is wonderful for living, working, and travelling. Are you planning a trip to Miami or thinking of visiting it? It's your sign to take a break from the hectic life and enjoy the delicious food of well-known restaurants with your family, friends, or partner.
Checking out the black-owned restaurants in Miami scene is a terrific way to experience the local cuisine and support small businesses in Greater Miami & Miami Beach. Several black-owned eateries in Miami serve anything from soul food to Caribbean cuisine.
We have made a list of the top 10 black-owned restaurants for you. Let's discuss them one by one!
1. Red Rooster Overtown
As a part of the chain of restaurants operated by celebrity chef Marcus Samuelsson, Red Rooster Overtown serves soul food. In Miami's historic Overtown district, it is situated.
The restaurant menu is inspired by American cuisine and includes fried chicken, mac and cheese, and collard greens. This place is a zone for EVERYONE, including the political elite, small children, families, couples, and business people.
As per a Google reviewer who had visited Red Rooster multiple times and decided to bring out-of-town friends to experience the best of Miami. They were not disappointed as the restaurant's soulful atmosphere impressed them. Although the dinner was enjoyable and plentiful, they mentioned that the service was slow, despite having made reservations. It took longer than expected to be seated. However, they highly praised the ribs and the crab Mac n' cheese, describing them as outstanding.
Location: 920 NW 2nd Ave Miami, FL 33136
Website: https://redroosterovertown.com/
Best Known for
Cornbread
fried chicken
mac & cheese
World Famous House of Mac is well-known for its traditional food. Chef Teach, the restaurant's owner Derrick Turton, is renowned for creating mouthwatering dishes such as jerk salmon spaghetti, fried chicken and waffles, and his famous Mac & Cheese!
Derrick Turton came from diverse background; however, his enthusiasm for cuisine has always driven his aspirations. World Famous House of Mac covers you for every big or small gathering!
Arosievision, a reviewer, loved and recommended peach lemonade and the jerk shrimp Mac & cheese. Another reviewer loved Mac and cheese, which was flavorful and freshly made. Moreover, They appreciated the restaurant's environment and staff.
Location: 1900 NE Miami Ct Miami, FL 33132
Official Website: https://www.houseofmac.com/
Best known for
Fried chicken
Waffles
World Famous Mac and cheese
A Caribbean restaurant named Manjay Restaurant is situated in Wynwood, Miami. It is known for fresh and flavorful food. Both the cost and the portions are generous.
The staff at Manjay Restaurant provides courteous and attentive service. The team constantly goes above and beyond to ensure visitors have a wonderful time. They are glad to offer recommendations.
Jay, a reviewer, appreciated the chef's fresh food and friendly behaviour. Another reviewer recommended the vegan roti and the portion size of the food. Overall, Reviews highlighted the comfort food, friendly service and reliable prices.
Location: 8300 NE 2nd Ave Miami, FL 33138
Official Website: https://manjayrestaurant.com/
Best Known for
Plantain fries
Conch fitters
View this post on Instagram

A post shared by Jackson Soul Food (@jacksonsoulfood)
Jackson Soul Food in Historic Overtown will welcome you with the hearty aroma of home cooking and the warmth of the employees. Shirlene Ingraham, the restaurant's owner, wants you to feel like you are savouring meals prepared with care in your home. Additionally, various sides are available, including macaroni and cheese, collard greens, and black-eyed peas.
A reviewer enjoyed the superb cuisine and outstanding service at this restaurant. Irmaad, another reviewer, loved and recommended the cornbread and backed chicken. Moreover, reviewers appreciated the reasonable prices of the menu and portion size of food.
Location: 950 NW 3rd Ave Miami, FL 33136
Official Website: http://www.jacksonsoulfood.com/
Best known for
Since 1976, this family-run restaurant has been serving up traditional soul food. All your favourite dishes, like fried chicken, mac and cheese, and collard greens, desserts are available on the menu.
The Little River location is entirely outside, covered with vegetation, and attractive but only temporary. The Backyard will remain open as long as the couple finishes work on a historic home in the neighbourhood they intend to convert into a brick-and-mortar restaurant.
A reviewer, Erica, acknowledged the fantastic brunch and spacious outdoor seating. Another reviewer appreciated the view and food quality. Overall, people loved the menu packages, decorations, and excellent service. They all recommended it.
Location: 7127 NW 2nd Ave The Copper Door B&B Miami, FL 33150
Official website: https://www.rosiesmia.com/
Best known for
Pastrami hash with sweet potato sformato
Charred green onion gremolata
Goat cheese
Lil Greenhouse Grill began as a neighbourhood food truck and has become a beloved restaurant in Historic Overtown.
Here, you can get vegan versions of your favourite comfort meals, including mac and cheese, burgers, and wings. Additionally, they feature a vast selection of juices and smoothies. Visitors mostly admire the welcoming behaviour of Nicole, the restaurant owner.
Dinah F, a reviewer, loved the tempting soul food here. Another reviewer experienced excellent service, a delicious supper, and beautiful artwork. Moreover, reviews emphasised a minor issue of finding parking. Most reviewers loved the meal, and they found the restaurant cute. So, Lil Greenhouse Grill should be on your bucket list whenever you plan to visit Miami.
Location: 1300 NW 3rd Ave Miami, FL 33136
Official Website: https://lilgreenhousegrill.com/
Best Know for
Banana pudding
Lemon pepper wings
Located in the exciting metropolis of Miami, Honey Uninhibited is a stunning black-owned restaurant. Enter a world of culinary craftsmanship where inventiveness and robust flavours dance on your tongue.
As soon as you walk in, you'll feel welcomed by the warm and friendly ambience. This black-owned restaurant is decorated in vibrant colours and a contemporary style to capture the restaurant's essence.
Jane Doe, a reviewer, called the restaurant a hidden gem in Miami and highly recommended it. Another reviewer found this place perfect for celebrating occasions. Overall, reviews were positive and highlighted luscious food, excellent service and a fun atmosphere.
Location: 1777 SW 3rd Ave Miami, FL 33129
Official Website: https://www.honeyuninhibited.com/
Best Known for:
Chicken sandwich
Pancakes
A black-owned Restaurtent, Love Life Cafe is established in Miami's neighbourhood, Wynwood. It's also a vegan restaurant that provides a lovely dining experience.
They provide various inventive and delectable plant-based foods from locally purchased products, focusing on sustainability and ethical eating. For excellent vegan food in Miami and to support a black-owned business, go to Love Life Cafe.
John Smith, a reviewer, recommended the restaurant's breakfast and called it a fantastic point to start the day. Another reviewer admired the vibrant atmosphere and delicious food. Most reviewers valued toothsome food and exceptional staff, but some showed concern about the pricing of the menu.
Location: 545 NW 26th St Ste 110 Miami, FL 33127
Official Website: http://www.lovelifecafe.com
Best Known for
Refreshing smoothies
Delectable desserts
Clive's Cafe is a Jamaican restaurant in the centre of Little Haiti in Miami. The cafe is renowned for its real Jamaican food, warm hospitality, and helpful staff.
The cafe is furnished with vibrant colours and dynamic artwork in a traditional Jamaican manner. The tables are dressed with deep tablecloths, and the walls are covered with pictures of Jamaica. Additionally, the cafe includes a small terrace where patrons can eat outside.
All your favourite Jamaican foods, such as jerk chicken, curry goat, pancakes, waffles, and omelettes, are served at Clive's Cafe. Additionally, they offer a wide variety of coffee and tea. Check out Clive's Cafe for a fantastic and authentic Jamaican lunch in Miami. You won't be disappointed.
Michael, a reviewer, appreciated the attentive service and great prices. While one of the other reviewers valued and recommended the jerk chicken supper and called the restaurant Jamaican. Overall, reviewers had a memorable dinner here. Now it's your turn to come here and have this tempting meal.
Location: 5890 NW 2nd Ave Miami, FL 33127
Website: https://clivescafe.com/
Best Known for
Jamaican patties
Curry goat
Jerk chicken.
In North Miami Beach, Florida, there is a vegan restaurant called Vegetarian Restaurant by Hakin. Several vegan options are on the menu, including curries, stir-fries, burgers, and pizzas. The meal is prepared with high quality, fresh ingredients, and perfectly cooked.
The staff is attentive, and the menu is budget-friendly.
A reviewer loved this cosy restaurant with a welcoming ambience. Another reviewer appreciated the owner's friendly behaviour towards its customers. Moreover, reviews valued the way the meal was fresh and properly cooked. Prepare to be fascinated by the beauty of this restaurant's vegan food and must-try vegan pizza.
Location: 73 NE 167th St North Miami Beach, FL 33162
Official Website: https://www.vegbyhakin.com/
Best Known for
Curried chickpeas
Vegan pizza
Conclusion
To summarise, dining at one of Miami's black-owned restaurants is a diversified and delightful experience that should be noticed. Check out Manjay Restaurant for delectable Caribbean food, World Famous House of Mac for their famous mac & cheese, and Red Rooster Overtown for soulful delicacies.
Remember to have the vegan treats at Lil Greenhouse Grill and the homestyle cooking at Jackson Soul Food. Vegetarian Restaurant by Hakin is inevitable for vegetarians. So start your preparation to visit these outstanding black-owned restaurants. You will never regret it.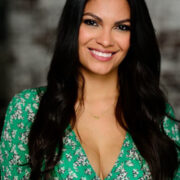 Maria Alaniz
Originally hailing from Nicaragua and relocating to Miami at the age of 12, Maria's journey has been a testament to her adaptability and determination. With a deep-rooted passion for health and wellness, Maria's personal interests align seamlessly with her professional endeavors. She's an avid enthusiast of wakeboarding, padel, bike riding, and frequents Anatomy, one of Miami's premier gyms. Maria's commitment to a healthy lifestyle not only drives her own well-being but also fuels her creative approach to social media. Maria thrives on exploring the vibrant city of Miami, constantly seeking out new experiences to share with the community.