The 9 Best Japanese Restaurants in Miami You Shouldn't Miss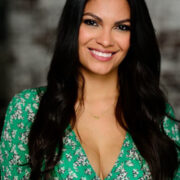 Maria Alaniz
Originally hailing from Nicaragua and relocating to Miami at the…
Presumably, if there is competition for the world's most balanced and unique-looking meal, then without a shadow of a doubt, Japanese meal would win convincingly.
Japanese food is customarily arranged to be appealing to look at and perfectly balanced in taste as Japanese chefs follow several principles of focus on presentation, process, and a balance of bitter, salty, sweet, savoury and sour.
This professionalism makes Japanese dishes one of the most desired meals in the globe which includes one of the world's most colourful cities, Miami Florida where there are a great number of exotic Japanese restaurants for you to visit.
Let's take a look at the top best Japanese restaurants in Miami Florida.
This modern Japanese cuisine founded by Rainer Becker consists of an extensive menu and a sushi counter. It has a beautiful décor and environment so you can enjoy a delicious meal with your friends and family. Private Events and parties can also be held which will feature a full-length Japanese menu for everyone. Don't forget to book a reservation.
Customer service and food quality are thoroughly praised in the reviews that are posted by visitors on Google so let's take a look at them.
A local visitor Paola mentioned that whenever he visits Zuma, he gets class and service beyond expectations. He also mentioned that tiger prawns are his favourite here. Another local guest Courtney visited this venue and cited that this stunning place has a lot to offer and she has had an amazing dining experience from start to finish.
Location: 270 Biscayne Blvd Way, Miami
Website: https://zumarestaurant.com/menu/?m-loc=miami
Best known for:
Sushi
Prawns
Roasted Lobster
Hiyakawa, owned by Shuji Hiyakawa is an authentic Japanese cuisine that is deeply rooted in its traditions and consists of untiring enthusiasm for preparing aesthetic dishes with the finest and freshest ingredients to provide you with an experience to remember. Their kitchen uses traditional techniques of focusing on every detail aspect of the dish and its flavors which makes it unique in taste.
Some testimonials prove that it's a must-visit.
A food blogger Alejandra visited Hiyakawa Miami and stated that this place has the best customer service added to the stunning environment. He also praised the quality of sushi and said he would visit again soon. Another food reviewer Elizabeth visited and wrote on Google that she was impressed with the menu. Mentioned that sushi, wasabi and egg custard was scrumptious.
Location: 2700 N Miami Ave #5, Miami, FL 33127
Website: https://www.hiyakawamiami.com/   
Best known for:
Delicious sushi
Desserts
Custards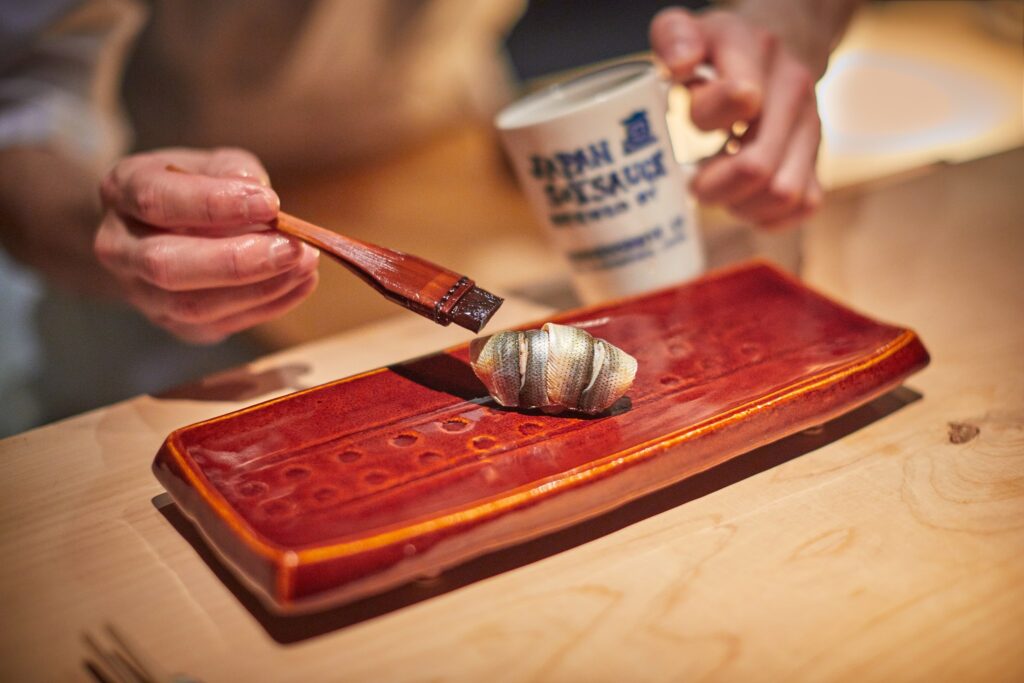 NAOE Miami is a very well-known Japanese eatery where the renowned chef Kevin Cory has a traditional menu on offer for you to have some taste of his specialties which includes mouthwatering sushi and other variety of traditional Japanese dishes. The environment is elegant with a piece of light background music and subdues lighting.
Let's have a look at what the guests have to say about this venue.
A local guest, Phillipe shared his experience on Google in which he mentioned that the overall quality is Exquisite which includes the food quality, ambiance and service. Another guest, Laurent highly praised the chef's artistic work and the selection of pure ingredients which makes the quality of food incomparable with any other Japanese restaurant in the whole of Miami.
Location: 661 Brickell Key Dr, Miami, FL 33131
Website: http://naoemiami.com/ 
Best known for: 
Can you imagine what Japanese fine dining will look like? Well, if you want to experience it then this is the best place to do so. Owned by Chef Seijun Okano, Hi-Den provides a menu that has ingredients that are directly flown in from Japan to provide the actual taste of authentic Japanese dishes in a fine dining speciality restaurant for you to have an exceptional night to remember. Well-trained staff will provide brilliant customer service so that nothing comes in the way of you and your pleasant meal.
Check out what local visitors have to say on Google about Hi-Den.
A guest Cole says that this is the perfect place that provides the feeling of being transported to Japan. Mentions that the fish was super fresh and tasty. Another guest shared his Sebastian shared his experience by saying that he has had the best fully-cooked mouth-watering sushi of his life. Also mentions that the oysters were delightful.
Location: 313 NW 25th St, Miami, FL 33127
Website: http://hidenmiami.com/ 
Best known for:
Fine-dining
Sushi
Quality food ingredients
Embracing the beauty of perfection, Wabi Sabi thrives to provide an outing that will long last in your memory by serving you the finest quality of Japan's signature dishes prepared with fresh local organic ingredients with flawless execution. The owner Shuji Hiyakawa makes sure a super fine menu consists of traditional Japanese rolls, scrupulous omakase platters, classy vegetarian dishes and various drinks for you to have one of the best meals of your life. 
Check out some reviews by the visitors.
A food blogger Anyka posted a review on Google in which she mentioned that the wabi sabi is her favorite place to have a Japanese dinner. Says that salmon, tuna, blue crab and shitake mushrooms were too delicious. Another guest Elvin posted that this restaurant is one of a kind. Mentioned that the staff here is super friendly and took very good care of them while having the meal. This will make him visit again.
Location: 851 NE 79th St, Miami, FL 33138
Website: https://www.wabisabimiami.com/ 
Best known for:
Delicious Japanese noodles
Sushi
Tuna
Winner of the prestigious hot concept award which can be considered an Oscar of the restaurant business, Gyu-Kaku adopts gentle, time-honoured techniques to offer the most diverse range of seafood BBQ and other traditional Japanese dishes in a relaxed and comfortable environment. The most delicious BBQ dishes include premium beef steaks, grilled duck breast, fried shrimp and Japanese sausages which guarantees that your money will be well-spent.
Let's take a look at what guests have to say.
A local visitor Andrei mentioned on Google that this place has one of the best Asian BBQs and the ambience is so charming. Says that Miso soup and Takoyaki were his favourites. Another guest Jacob cited that this place always provides the best quality of food and the meat is always fresh and tasty. Also says that the staff is super talented and always recommends the best and appreciates Tomoyoshi Nishiyama for highly maintained services.
Location: 34 SW 13th St r1, Miami, FL 33130
Website: https://www.gyu-kaku.com/miami/ 
Best known for:
Japanese BBQ
Steaks
Sausages
Creative Japanese rolls, sushi rolls, vegetarian sandwiches, and other Asian soups are offered at this venue for you to have in a shiny and contemporary environment. The owner Yoko Takarada and the staff at Shokudo Miami are super efficient in taking care of all your needs during the course and providing intelligent suggestions to all guests according to their budgets. Thai and Korean dishes are also offered as side meals so you can have a taste of multiculturalism. 
Do check out some reviews so you can make up your mind.
A food blogger, Paris visited this place and cited that he had an amazing experience because the food quality was super amazing. Mentioned that the service was well-organized which provided a comfortable dinner. Another guest, Eddy said that he is obsessed with the spicy tuna rolls and the orange chicken dish. Says that the food freshness here is consistent which makes this place unique.
Location: 4740 NE 2nd Ave, Miami, FL 33137
Website: http://www.shokudomiami.com/ 
Best known for:
Tuna rolls
Orange chicken
This spectacular Japanese restaurant owned by Jonas and Alexandra Millán along with chef-partner Sunny Oh can easily exceed customer satisfaction by providing traditional Japanese dishes and cocktails that will make feel like you've had the best meal in recent times. Quality ingredients used with attention to minor detail added with correct execution promise a luxury 5-star meal in a space where every piece of furniture and cutlery is super-classy. The menu has a large variety which consists of Yaki soba noodles, chilli shrimp dumplings, Scallop leaf tacos and much more for you to select from and have a great time. 
Let's check out some testimonials posted on Google.
A guest Christina mentioned that this is one of the most comfortable and happy places in Miami where she gets cosy and enjoys delicious Asian meals. Also says that the happy hour is the best time to visit. Another visitor mentions that the food quality is great and the ambience is super comfy which makes him feel at home.
Location: 1784 West Ave, Miami Beach, FL 33139
Website: https://www.sushigarage.com/ 
Best known for:
An extravagant Japanese steakhouse that has a diverse variety of Asian-flavoured steaks to offer added with a shisha lounge and hand-crafted cocktails. The interior consists of a unique architectural design so you can have Asian vibes while having a scrumptious meal. Many Hollywood celebrities and renowned TV personalities visited this venue which makes it a must-visit. World-class Asian dishes such as King Crab, macerated Kimchi and Umeboshi are prepared masterfully by the popular chef Fermin Azkue. 
Check out some reviews of this awesome place.
A local Miami resident Pam posted a review on Google in which she mentioned that this place has stolen her heart because of the relaxed cosy and friendly environment. Also said that the spicy salmon rolls were too hot to handle and she would visit again for sure. Another resident Andres cited that the food was yummy, especially the fuji rolls and the deserts. Mentioned that the waiters were super-friendly.
Location: 101 NE 34th St, Miami, FL 33137
Website: https://miami.salvaje.world/ 
Best known for:
Variety of flavoured salmon rolls
Classic Japanese dishes
Asian deserts
Conclusion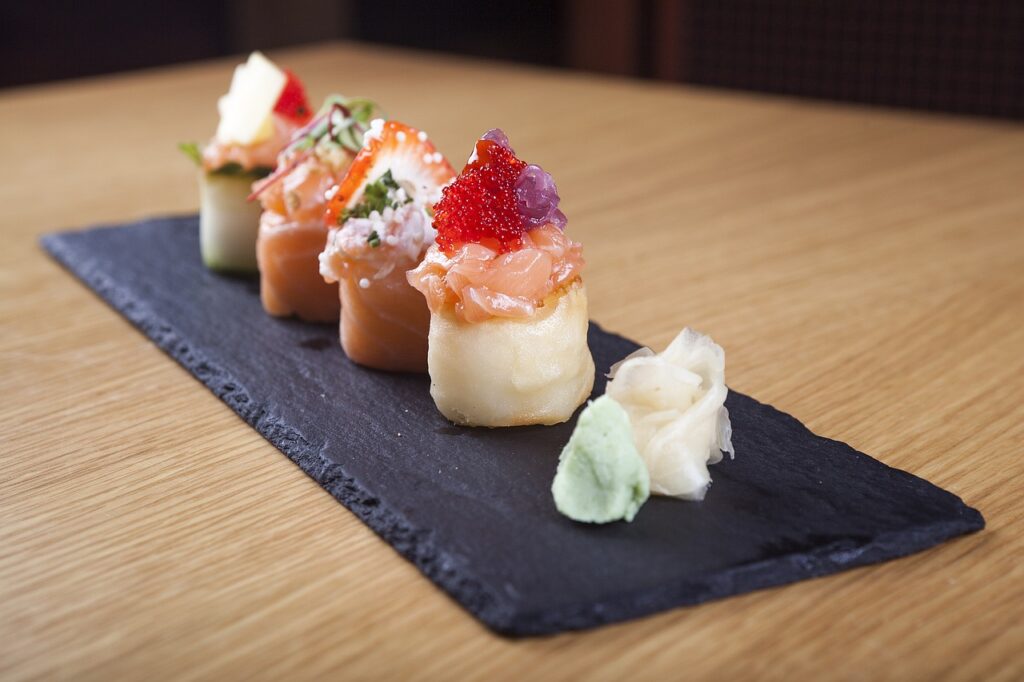 The above article discusses one of the finest and led by award-winning chefs, Japanese restaurants in the most celebrated city of the United States, Miami. Do read this article thoroughly so you can choose the best restaurant for you and your loved ones to spend some lovely time together having a delicious Japanese dinner that can not be forgotten easily.
Don't forget to reserve your seat and have a wonderful time when you're in the beautiful city of Miami next time. Have fun!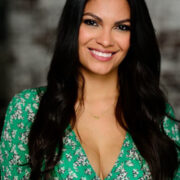 Maria Alaniz
Originally hailing from Nicaragua and relocating to Miami at the age of 12, Maria's journey has been a testament to her adaptability and determination. With a deep-rooted passion for health and wellness, Maria's personal interests align seamlessly with her professional endeavors. She's an avid enthusiast of wakeboarding, padel, bike riding, and frequents Anatomy, one of Miami's premier gyms. Maria's commitment to a healthy lifestyle not only drives her own well-being but also fuels her creative approach to social media. Maria thrives on exploring the vibrant city of Miami, constantly seeking out new experiences to share with the community.