John Baudhuin: From the Garage to a World Spinning® Experience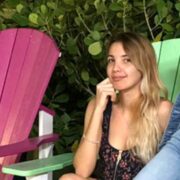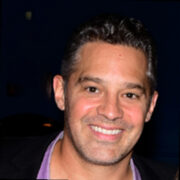 Reed Berglund
Reed Berglund is a passionate advocate for wellness and an…
While Miami prepares to host the "World Spinning® Experience (WSX) 2023," Breathe Media sat down with John Baudhuin, one of the founding fathers of Spinning®. His story, alongside Johnny G (Jonathan Goldberg), began in a garage in the 1990s.
The origin story of Mad Dogg Athletics unfolds:
"Johnny and I had become friends back in the early nineties. He was a pro cyclist training for the Race Across America, while I was a CPA MBA, racing bikes on weekends. Johnny's wife was pregnant, and we were seeking a better way for him to train indoors.
So, we built the first bike, known as the Spinner®, right in our garage. The initial batch of bikes found a home in a small studio in West Hollywood, where we started with just 15 bikes. Johnny personally taught all the classes, conducting an impressive 30 classes a week for his training for the Race Across America.
Fortunately,  the space we rented was in a studio owned by a fitness celebrity named Karen Voight, a prominent aerobic figure at the time. Enthusiasts from her aerobic program began taking our classes and found them exceptional, giving us our initial push.
One day, Doug Levine from Crunch Fitness attended one of our classes and asked us to supply bikes for his New York gym. We shipped them out, and suddenly, thanks to Doug's exceptional promotional skills, we began receiving substantial media coverage, including features in Hot Exercise and Rolling Stone magazine."
Becoming a Global Powerhouse
According to their website, spinning.com, "In 1993, Rolling Stone Magazine named Spinning® the 'Hot' exercise of the year, and from there, the accolades kept pouring in." Baudhuin and Johnny G licensed the manufacturing to Schwinn to help commercialize the Spinning® concept.
In 1995, Mad Dogg Athletics (MDA) introduced the Spinning® Instructor Certification Program to train the growing number of fitness professionals interested in teaching this innovative indoor cycling class. This program quickly became the gold standard for indoor cycling education and certification worldwide.
In 2001, MDA launched its new line of Spinner® bikes, incorporating the latest manufacturing technology. They also introduced the revolutionary eSpinner®, the world's first touchscreen technology that brought instructor-led coaching and heart rate training directly to riders.
From that humble garage in the '90s, Mad Dogg Athletics has transformed into a fitness industry giant. Their website proudly proclaims them as "the world's largest equipment-based education company," home to renowned brands like Spinning®, Peak Pilates®, CrossCore®, Ugi®, Resist-A-Ball®, and Spin Fitness®.
MDA's impact has reached far and wide, having trained over 300,000 instructors and touched the lives of millions of enthusiasts in over 80 countries through a network of over 35,000 fitness facilities.
For John, their journey over the last 30 years has been an intricate dance between creating exceptional bikes and crafting outstanding programs. In his own words, "Sometimes the program inspires the bike's development, and other times, the bike drives the evolution of the program."
Everyone Rides at Their Own Pace
According to Baudhuin, MDA has consistently strived to ground its program in science. However, the beauty of Spinning® lies in its gender-neutral nature. Participants begin and end their journey at the same point, eliminating the concept of winners or losers.
"For the program to grow, we want it to be fun. We want people to get the most out of every workout. But you can't turn it into something so complicated that beginners don't want to ever participate, or so basic that you lose the interest of the people that have been doing it for 5 or 10 years". 
For Baudhuin, the key to the success of Spinning® is that there are no winners or losers. "Everybody rides at their own pace".
Regarding the future of the fitness industry post-pandemic, he envisions a hybrid landscape where people can exercise at the gym or enjoy their favorite fitness program from the comfort of home.
"There's more continuity between the two experiences. I mean, nothing's ever going to take the place of being able to ride in a room and the feeling of being around people, but it's pretty close when you think about hey, I just can't make it to the gym today, I want to ride at home and at least get a half hour in". 
World Spinning® Experience (WSX) 2023
Miami is set to become the epicenter of Spinning® from September 7 to 10 as this renowned global event lands at the iconic InterContinental Hotel in the Magic City.
Described by organizers as "a one-of-a-kind fitness experience," WSX offers an array of options, including over 125 rides, workshops, lectures, and workouts. In addition to Spinning®, each day's lineup features a diverse range of activities encompassing fitness, yoga, nutrition, and more.
After a hiatus since 2019 due to COVID, Baudhuin and his team eagerly anticipate WSX's return in 2023, stating, "We're excited, we'll see how it goes this year. Our numbers are pretty good."
For the Mad Dogg Athletics founder, one exciting shift seen during COVID-19 was the rise of trainers as virtual fitness influencers. "These trainers, once confined to their homes or local neighborhoods, leveraged social media platforms like Instagram to curate virtual workouts, amassing substantial followings".
Our guest also highlights the global diversity of WSX trainers for the 2023 edition, hailing from regions like Asia, South Africa, Europe, and Latin America. Language diversity is celebrated too, with Spanish-language classes available.
WSX 2023 kicks off on September 7 with four Spinning® Instructor Certifications, including one in Spanish. Friday and Saturday boast a jam-packed schedule of nearly 50 daily activities. Attendees can engage in lectures covering topics like Genetics and HIIT, Training the Female Body, and New Technologies in Spinning®. Additionally, they can participate in invigorating workout classes such as Cardio Yoga and Head2Toe tubing (full body conditioning tubing band workout).
For the complete event program, visit: https://spinning.com/wsx/program/
Join us for an unforgettable weekend of education, networking, and forging connections within the vibrant Spinning® community. Dive into the WSX 2023 program, brimming with enriching workshops, invigorating workouts, and insightful lectures. It's a chance not only to expand your knowledge but also to embrace the spirit of Spinning® and celebrate this dynamic fitness lifestyle. At Breathe Media Network, we look forward to sharing this incredible experience with you!