15 Unique Things to Do in Miami in June 2023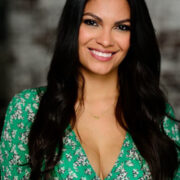 Maria Alaniz
Originally hailing from Nicaragua and relocating to Miami at the…
Welcome to Miami, where the sun-soaked beaches meet a vibrant cultural scene. As the temperatures rise, June presents an array of exciting events and activities that will keep you entertained and inspired. From exhilarating dance parties to enchanting exhibitions, here's a curated list of the top unique things to do in Miami this month. Whether you're a local or a visitor, get ready to immerse yourself in the dynamic energy of the Magic City.
Communitea Dance Sunday: Celebrate Diversity with Martha Wash
Join the Adrienne Arsht Center for a remarkable event featuring the legendary weather girl turned singer, Martha Wash. Her powerful vocals will fill the air as you immerse yourself in an atmosphere of inclusivity and joyous celebration.
Location: 1300 Biscayne Blvd, Miami, FL 33132
Website: https://www.arshtcenter.org/tickets/2022-2023/arsht-center-presents/communitea-dance-2023/
Best Known for:
Red Bull Four 2 Score USA: A High-Energy 4v4 Tournament
Experience the adrenaline rush of the Red Bull Four 2 Score USA tournament, where talented teams battle it out in thrilling 4v4 matches. Witness exceptional athleticism and skill as these athletes showcase their passion for the game.
Dragons and Mythical Creatures at Fairchild Garden
Embark on a fantastical journey through Fairchild Garden's captivating exhibition, featuring intricate sculptures of dragons and mythical creatures. Marvel at these awe-inspiring creations inspired by folklore and imagination.

Location: Coral Gables, FL 33156
Website: https://fairchildgarden.org/events/dragons-and-mythical-creatures/
Best Known for:
animatronic beasts
scavenger hunts
dragon quests
Unique things to do in Miami: The Juneteenth Experience

The Juneteenth Experience, presented by Hued Songs and the Rhythm Foundation, is a must-attend event that celebrates the rich culture and heritage of Juneteenth. With a focus on music, art, and community, this experience offers a unique opportunity to immerse oneself in the spirit of freedom and liberation. From soulful performances by talented artists to engaging workshops and interactive exhibits, attendees can expect a vibrant and inclusive atmosphere that honors the significance of Juneteenth. Whether you want to dance to the rhythms of live music, engage in thought-provoking conversations, or simply soak in the joyful ambiance, this event promises a memorable and enriching experience for all.
Location: 7275 Collins Ave, Miami Beach, FL 33141
Website: June 19th Tickets
Ecstatic Dance Miami: June Full Moon Sunset/Moonrise Cruise
As the sun sets over the picturesque Miami skyline, join the Ecstatic Dance Miami community for a transformative dance experience aboard a sunset cruise. Let the rhythms of live DJs guide your movements and connect with fellow dancers in this unique celebration of movement and expression.
Heart-Activating Reiki Sound Healing Journey with Sacred Cacao
Embark on a soul-nourishing journey of healing and relaxation at this heart-activating event. Through the power of reiki, sound healing, and sacred cacao, you'll release stress, promote emotional well-being, and experience a deep connection with yourself and the present moment.
Location: Aguacate Sanctuary of Love 12100 Southwest 43rd Street Miami, FL 33175
Website: Click here
Best Known for:
stress-relieving calmness
promotes self-love
motivated mental health.
Sunset and Music at The Cleat
Indulge in the perfect fusion of breathtaking sunset views and live music at The Cleat. Located in a picturesque waterfront setting, this vibrant venue offers an unforgettable evening of music, drinks, and a lively atmosphere. Immerse yourself in the rhythm and let the music elevate your spirits.
Location: Unnamed Road, Key Biscayne, FL 33149
Website: https://www.instagram.com/thecleat/
Best Known for:
Dog Date Stroll at Fairchild Garden
Treat your furry friend to a delightful outing at Fairchild Garden's Dog Date Stroll. Explore the lush surroundings, enjoy nature's beauty, and bond with fellow dog owners in this pet-friendly event. With designated play areas and charming trails, it's a perfect opportunity for both you and your four-legged companion to enjoy the outdoors.
Rooftop Cinema Club: Outdoor Movie Magic
Experience the magic of cinema under the stars at Rooftop Cinema Club. Grab a comfy seat, sip on your favorite drink, and enjoy a classic or contemporary film against the stunning backdrop of Miami's skyline. This unique cinematic experience will make for an unforgettable evening under the open sky.
Sinatra Under the Stars at Elevar
Step into the world of Frank Sinatra and relish an enchanting evening of music and nostalgia at Elevar. Immerse yourself in the timeless melodies and smooth vocals as talented performers pay tribute to the legendary icon. Let the music transport you back in time and experience the magic of Sinatra's music in a breathtaking setting.
Location: 3400 Biscayne Blvd, Miami, FL 33137
Website: https://concerts50.com/artists/sinatra-under-the-stars-at-elevar-tour-dates-usa
Step into a World of Mind-Bending Paradoxes at Paradox Museum Miami
Unleash your curiosity and challenge your perceptions at Paradox Museum Miami. Embark on a journey through mind-bending illusions, interactive exhibits, and optical wonders. This immersive experience will leave you questioning reality and appreciating the wonders of the human mind.
Location: 2301 N Miami Ave, Miami, FL 33127, United States
Website: https://www.paradoxmuseummiami.com

Unleash Your Adrenaline: Miami's Hidden Kitesurfing Havens
For thrill-seekers and water sports enthusiasts, Miami offers a paradise of kitesurfing havens. Explore the hidden spots and feel the rush of adrenaline as you ride the waves and soar through the air. Discover the vibrant kitesurfing community and embrace the ultimate water adventure.
World Ocean Day: Dive into Marine Conservation at Frost Science
Celebrate World Ocean Day at Frost Science and explore their engaging exhibits and interactive displays that highlight the importance of clean and healthy oceans. Delve into marine conservation and deepen your understanding of the fascinating underwater world.
Location: 10975 SW 17th St, Miami, FL 33199
Website: Frost Museum
Magic City Flea at Time Out Market Miami
Immerse yourself in the vibrant atmosphere of the Magic City Flea, a bustling market that brings together local artisans, vintage finds, and delectable food options. Discover unique treasures, support local businesses, and enjoy live music and entertainment.
Location: 1601 Drexel Ave, Miami Beach, FL 33139
Website: https://www.timeoutmarket.com/miami/
Best Known for:
an all-in-one entertainment place that covers almost from A-Z that an explorer could be looking for.
Mummies of the World: The Exhibition
Step back in time at the Miami Science Museum's captivating exhibition, showcasing a collection of well-preserved mummies from various cultures and time periods. Gain insights into ancient civilizations and their burial practices while exploring the intriguing world of mummification.
Final Thoughts
As you plan your activities for June in Miami, make sure to include these 15 unique things to do in Miami that showcase the city's vibrant culture, natural wonders, and unique offerings. Whether you're seeking artistic performances, outdoor adventures, or educational exhibitions, Miami has it all. Embrace the spirit of wellness and exploration as you immerse yourself in the diverse experiences that await. From dancing to the beats of Martha Wash to diving into marine conservation, each activity offers an opportunity to create unforgettable memories. So, grab your calendar and start marking these must-do experiences. Get ready to breathe easy and make the most of your June in Miami!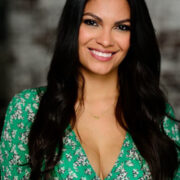 Maria Alaniz
Originally hailing from Nicaragua and relocating to Miami at the age of 12, Maria's journey has been a testament to her adaptability and determination. With a deep-rooted passion for health and wellness, Maria's personal interests align seamlessly with her professional endeavors. She's an avid enthusiast of wakeboarding, padel, bike riding, and frequents Anatomy, one of Miami's premier gyms. Maria's commitment to a healthy lifestyle not only drives her own well-being but also fuels her creative approach to social media. Maria thrives on exploring the vibrant city of Miami, constantly seeking out new experiences to share with the community.