H'OM Miami: A Hidden Sanctuary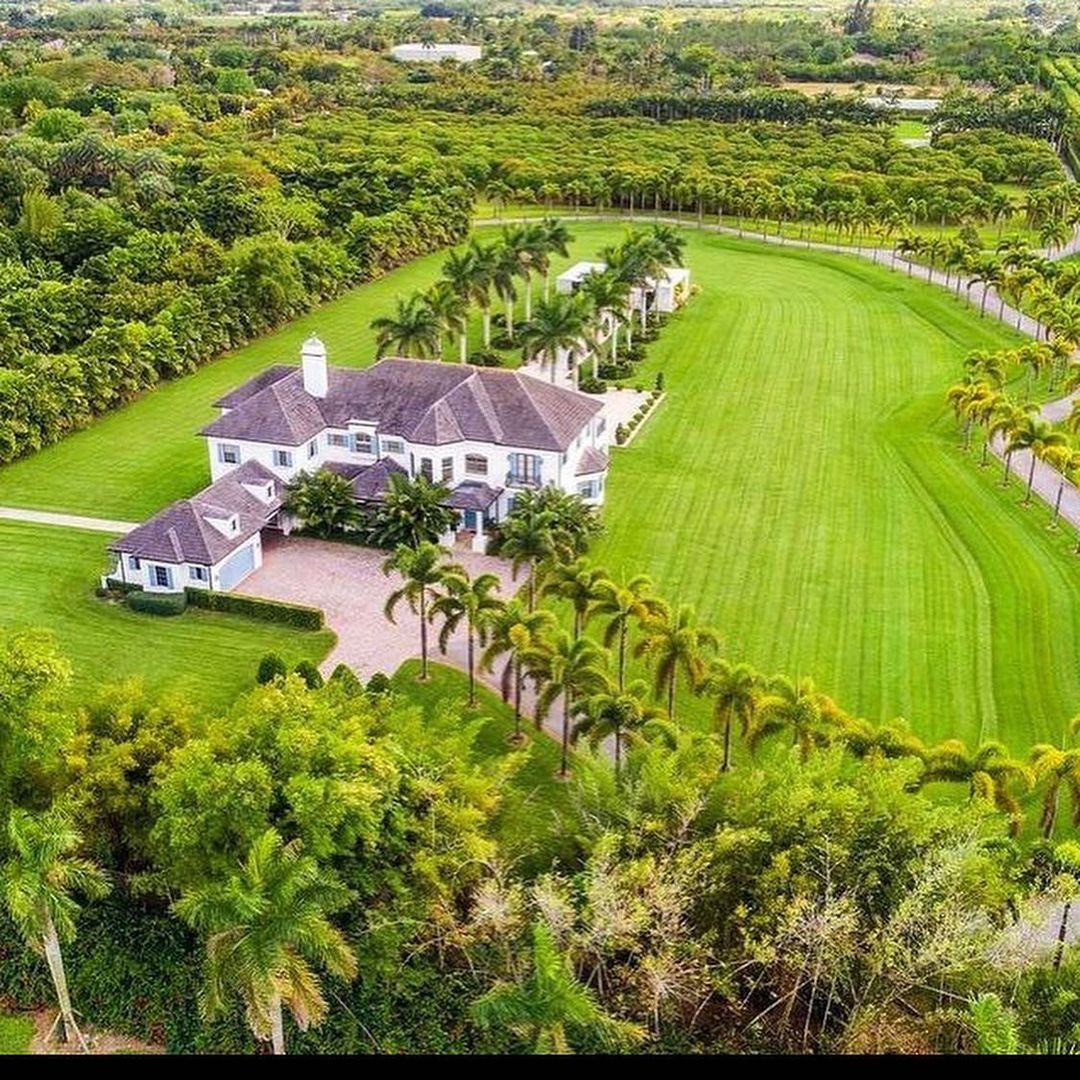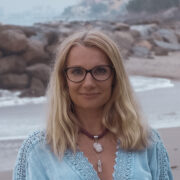 H'OM Miami is a holistic healing space intricately designed to connect, enrich, educate, and awaken the spirit with influences and practices from around the world.
H'OM Miami is hosting all types of conscious events, soul-enriching retreats, transformational events, yoga, meditation, cacao ceremonies, sound healing, ecstatic dance, Beltane ritual, educational talks, workshops, and so much more. Available also for personal rentals to individuals or families who would like to spend time in a peaceful oasis.
H'OM Miami is a space for transformation and connection.
Whether you have been dwelling on spiritual practices for years or are just starting to explore conservatively taking first steps – H'OM Miami is a place to visit. It is a hub for holistic wellness and community gatherings.
Located in Homestead, The H'OM Miami has 10 acres of fruit forests and a 20-acre magical oasis with a 7-bedroom mansion. Access to the white sand beach and massive freshwater lagoon with 30-foot waterfalls where you can swim with Atlantian fish! A secret jungle walkway, 2 pools, and so much more!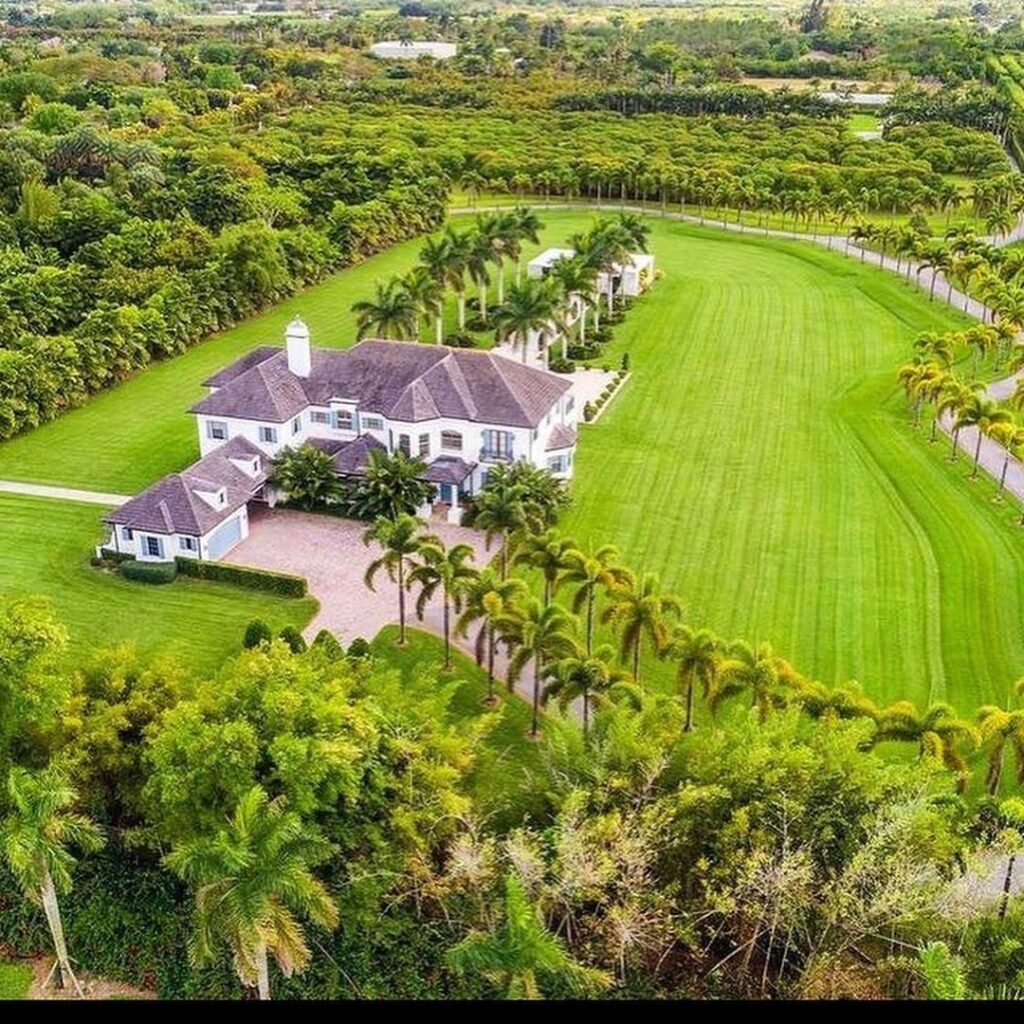 H'OM Miami teleports you to another world
H'OM Miami welcomes you with pathways through beautiful bamboo forests, accompanied by exotic flowers and trees along the way.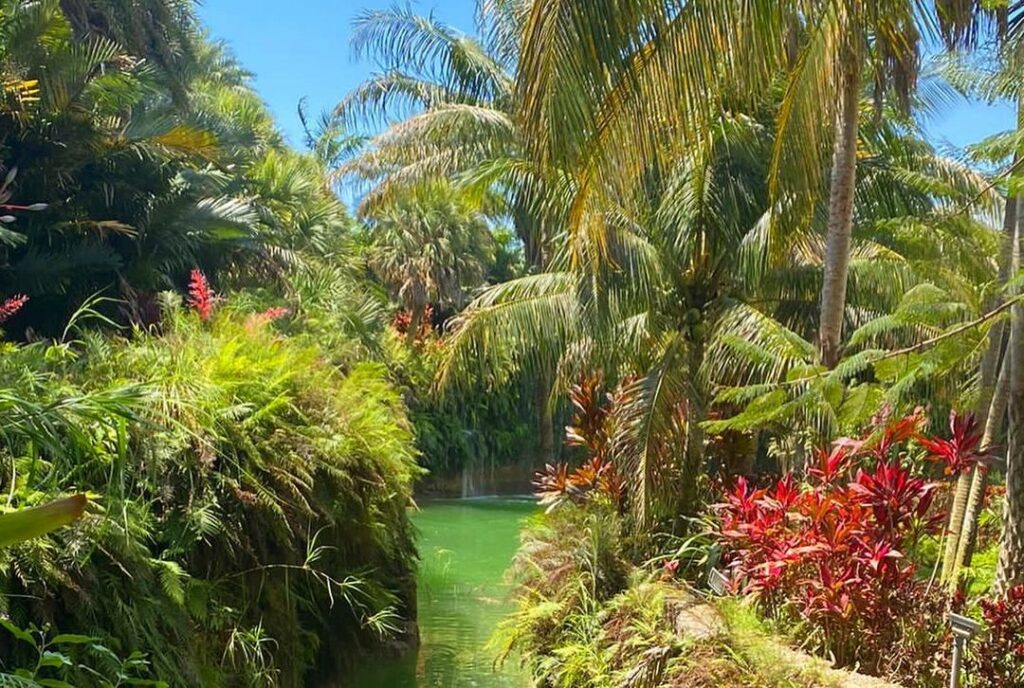 When on the property, check out our four Rainbow Eucalyptus trees. These rare trees are native to the Philippines, Indonesia, and Papúa New Guinea. It feels like a blessing seeing them in Miami land!
Wide and open views, an infinity pool, a fountain, and a private yoga shala where you can meet the best yoga and meditation instructors that will help heal your mind, body, and spirit and elevate your vibration.
H'Om Miami has a magical natural spring water cenote. The lagoon is surrounded by hundreds of waterfalls, lush plants, and hidden Buddha statues. Make sure to say "Hi!" to the thousands of koi fish when you visit!
Besides the Maison, you will also find a majestic log cabin with beautiful high ceilings. Perfect spot to relax across from their avocado tree grove. Both houses on the property will eventually be available to rent overnight, allowing guests to have an epic place to rest and stay during workshops and retreats, after events that go into the night, or for those who are interested in renting a property with friends or family!
Villa Hanuman is a conscious castle. A gorgeous home with nine bedrooms, filled with plants, flowers, exotic crystals, and stones. Everyone who visits Villa Hanuman will leave with a sense of peace, renewal, and a newfound grounding.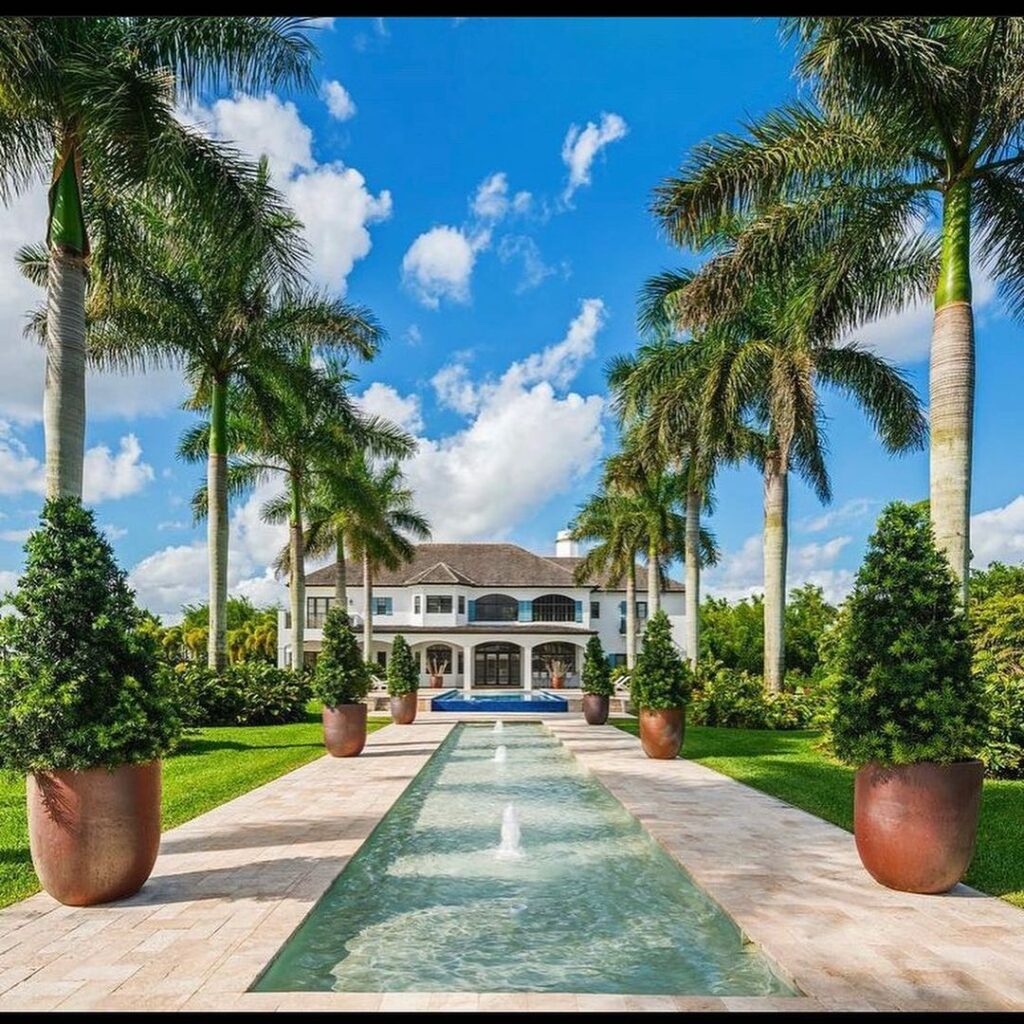 The mission of H'OM Miami
An eco-conscious living space, healing center, and hotel filled with magic. The first of its kind and a pioneer towards more conscious living.
H'OM Miami sees a problem deeply rooted in the world. Humanity has been groomed by culture and society with a certain programming that has disconnected us from our natural state of mind, connection to the environment, and overall truest essence of well-being. For these reasons, they have decided to create a hub for all the latest in sustainability, self-love, self-care, and luxurious hospitality.
H'OM Miami is a place for people to disconnect from society and reconnect with their truest essence in a luxurious atmosphere that inspires you with every intricate detail. Constantly pushing the boundaries of innovation with sustainability and well-being in mind while nurturing the warm feeling you get when you are in your happy place, at home.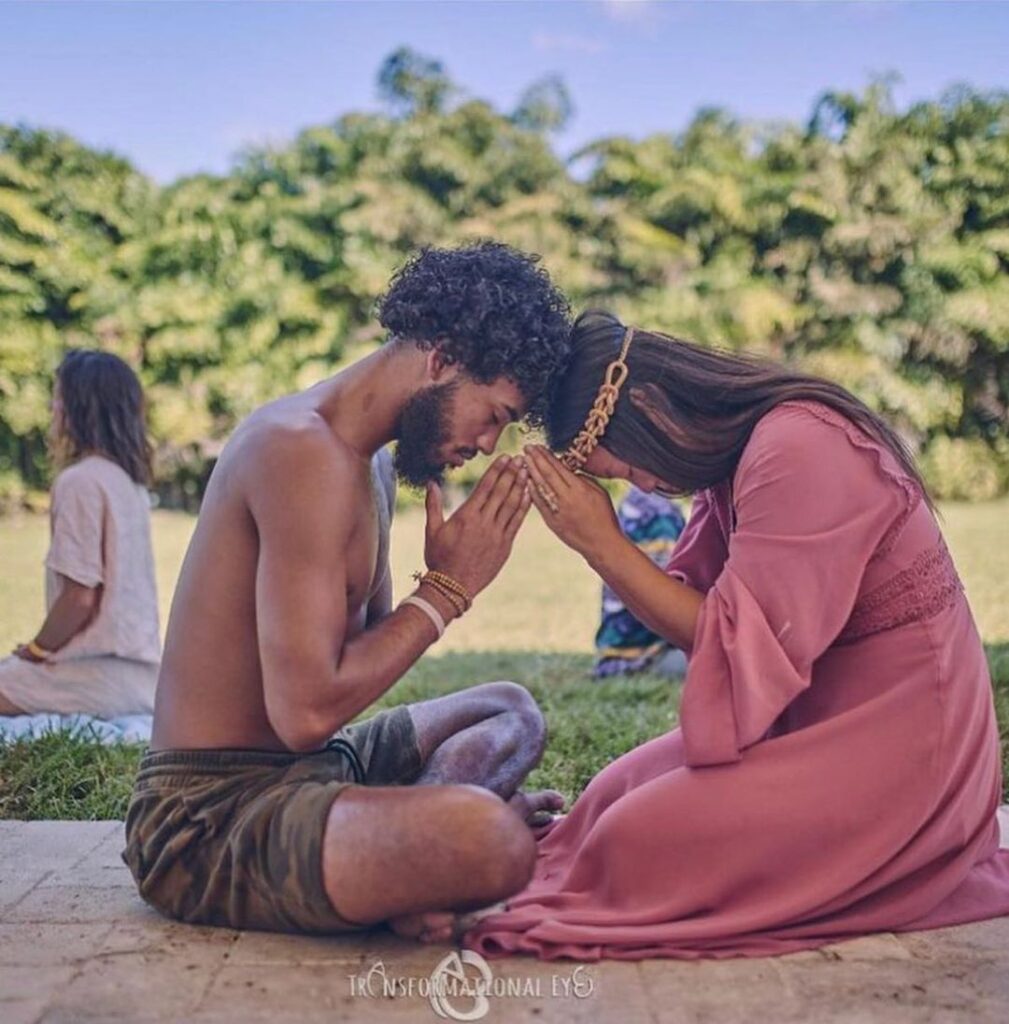 At H'OM Miami, you will feel a strong sense of family that will reach across the globe, connecting and influencing the world's influencers.
H'OM Miami envisions hosting the greatest minds and teachers to share their magic in day-to-day mindful programs and retreats. They aim to be filled with mindful content and daily activities to enrich guests' experience, health, and state of mind.
Their presence in Homestead will positively impact the agricultural zone 30 minutes outside of Miami and the local community surrounding the hotel. Masterful staff will be composed of beings from all over the globe, sorcerers of service, and powerful light workers who radiate positive energy to activate the warmth of H'OM Miami.
H'OM Miami is a melting pot of magic, cultures, art, technology, and love molded into one idyllic creation. In the future, on-site structures will be covered inside and out with plants, crystals, and rare stones to create open, airy, and vibrant living structures. Solar, wind, and hydropower devices will be designed as art installations and flow with the landscape. The goal is to be as off-the-grid and self-sustainable as possible while delivering a luxurious experience of transformation and consciousness.
H'om Miami Fire Flies Forest is not just a festival but a new kind of ritual
H'Om Miami and Fire Flies Forest concept is an inspiring initiative promoting well-being, transformation, and connection.
Fire Flies Forest is an empowerment gathering held with the primary intention of lighting the fire within. Nature is a play and pray ground. You get clear and relish in the presence of the present. Fire Flies Forest honors our elders and the magick that has come before us. Offering sacraments of wisdom, music, art, and ritual performance curated to forge higher versions of one's self. Some of the main offerings during their festival are the cacao ceremony, ecstatic dance, and Beltane ritual.
The Elemental Pillars of Fire Flies Forest Festival are a set of values and principles that guide the event's ethos and goals.
Ether: Mystery
This pillar represents the importance of embracing the unknown and unseen and using the power of mystery and intuition to guide personal growth and transformation.
Earth: Ground
This pillar represents the importance of grounding oneself in nature and a more humble way of being and reconnecting with the natural world in order to promote healing and balance.
Water: Rejuvenate
This pillar represents the importance of rejuvenating one's life and the world around them and promoting wellness and vitality through activities such as movement, nutrition, and self-care.
Air: Intelligence
This pillar represents the importance of learning and growing through exposure to various field experts and the power of knowledge and education to inspire personal and collective transformation.
Fire: Empower
This pillar represents the importance of taking action, participating in the festival, and using creativity and inspiration to transform one's life and community.
The Elemental Pillars of Fire Flies Forest Festival encourage attendees to embrace mystery, nature, wellness, learning, and creativity as a means of personal and collective transformation.
Fire Flies Forest Festival is an event that celebrates nature, spirituality, and community. As part of the festival, there are a variety of activities and events, including cacao ceremonies, sound healing, ecstatic dance, and Beltane rituals.
Cacao ceremonies are a traditional practice in which participants drink a ceremonial-grade cacao elixir, made from raw cacao beans. This practice is often used to facilitate a deep meditative state, connect with inner wisdom and guidance, and promote healing and emotional release.
Sound healing is a therapeutic practice that involves using sound to promote relaxation and healing. This can include listening to music or soundscapes or experiencing the vibrations of instruments such as singing bowls, gongs, or chimes.
Ecstatic dance is a practice of freeform movement and expression, often accompanied by uplifting music. It is a non-judgmental and non-verbal practice that encourages participants to move freely, express themselves, and connect with others in a community setting.
Beltane is a festival of fertility and renewal, traditionally celebrated on May 1st in the Northern Hemisphere. It is a time to celebrate the coming of spring, honor the earth and its natural cycles, and embrace new beginnings.
Fire Flies Forest Festival offers a range of activities and experiences that are designed to promote healing, growth, and community connection. By combining ancient spiritual practices with modern techniques and technology, the festival provides a unique and transformative experience for all who attend.
Creating Holistically Healthy Future
The need for more wellness and holistic health centers is clear, as they offer a wide range of benefits supporting individuals in achieving optimal health and well-being.
By promoting prevention, taking a holistic approach, offering complementary therapies, providing personalized care, and promoting education and empowerment, wellness and holistic health centers can play a valuable role in improving the health and well-being of individuals and communities.
To learn more visit https://www.firefliesforestfestival.com/