Thesis Hotel Miami: Fitology on the Go Collab with Bianca and Daily Habits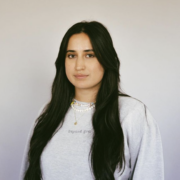 When
July 9, 2023    
9:30 am - 1:00 pm
Are you ready to embark on a transformative journey of wellness and self-discovery? Look no further than the dynamic collaboration between Fitology on the Go, Daily Habits Co, and the incredible Bianca at The Thesis Hotel Miami. This unique event brings together the power of fitness, healthy habits, and meditation to create a holistic experience that will leave you feeling revitalized and inspired.
Where: 1350 S Dixie Hwy, Coral Gables, FL 33146
When: July 9th, 2023
Schedule:
9:30am – Check in
10:15am: Face Yoga
11am: Fitology Signature Class
11:40am: Savasana Meditation
12-1pm: Social Hour
Fitology on the Go at Thesis Hotel Miami
A renowned wellness company that specializes in providing convenient and accessible fitness solutions for individuals on the move. With their diverse range of programs, including dance cardio, boxing, and yoga, Fitology on the Go helps people stay active and achieve their fitness goals, no matter their busy schedules. Their innovative approach to fitness combines fun and effective workouts with the flexibility to fit into any lifestyle.
 

 

View this post on Instagram

 
Collaboration with Daily Habits Co
Through personalized coaching and resources, Daily Habits Co supports people in various areas of life, including nutrition, exercise, mindfulness, and self-care. By providing guidance and accountability, they help individuals make lasting changes and create a sustainable lifestyle that promotes overall well-being.
 

 

View this post on Instagram

 
Curated by Bianca Natali
Now, imagine the powerful combination of Fitology on the Go and Daily Habits Co, brought to life by the talented Bianca at The Thesis Hotel Miami. Bianca is a certified yoga instructor and wellness ambassador who embodies the transformative power of these practices. With her expertise and passion for promoting mental and physical health, she leads participants on a journey that goes beyond the physical workout. Bianca creates a safe and inclusive space for individuals to explore their inner selves, cultivate mindfulness, and connect with their bodies and minds.
 

 

View this post on Instagram

 
The event at The Thesis Hotel Miami offers an incredible lineup of activities that will leave you feeling rejuvenated and empowered. It starts with a morning of dance cardio, boxing, face yoga, and savasana meditation. Each activity is carefully curated to provide a well-rounded experience that targets the mind, body, and spirit. From the invigorating dance cardio to the grounding meditation, every moment is designed to help you tap into your inner strength and embrace a #LifeWellLived.
The Thesis Hotel Miami serves as the perfect backdrop for this transformative event. With its modern and vibrant atmosphere, it sets the stage for a day of self-discovery and connection. After the invigorating workout sessions, participants can indulge in a well-deserved massage and enjoy a delicious lunch by the pool, soaking in the relaxing ambiance and basking in the sense of accomplishment.
Don't miss this incredible opportunity to experience the transformative power of Fitology on the Go x Daily Habits Co x Meditation event by Bianca at The Thesis Hotel Miami. Join us on [date] and embark on a journey of self-discovery, connection, and holistic well-being. Take the first step towards a healthier and more balanced life, and unlock the potential within you. Reserve your spot today and get ready to elevate your mind, body, and spirit.