Santa's Enchanted Forest: Where Magic Comes to Life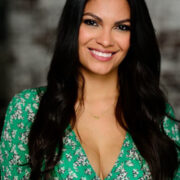 Maria Alaniz
Originally hailing from Nicaragua and relocating to Miami at the…
When
November 9, 2023 - January 7, 2024    
5:00 pm - 12:00 am
Santa's Enchanted Forest
Come and have a wonderful Christmas experience with your family at Santa's Enchanted Forest. This fun holiday event is starting on November 9, 2023, located in the Medley area of Miami-Dade County. It's a big place with more than 40 acres of things to do, and you can enter from three different sides, with lots of places to park your car.
You can have a great time with over 100 rides, shows, games, and other fun stuff. You'll see amazing lights and beautiful decorations. You can even bring your kids to meet Santa. And if you get hungry, there are more than 50 places to buy delicious food. Santa's Enchanted Forest is the biggest holiday theme park in the world, so it's something you really shouldn't miss with your family during the holiday season.
Event Details:
Date: November 9, 2023 – January 7, 2024
Time: 5:00 PM to 12:00 AM
Location: 7400 NW 87th Ave, Miami, FL 33166, United States
Contact: (305) 892-9997
Website: https://www.santasenchantedforest.com/
Ticket Options:
Adult (Ages 9-64): $53.94
Child (Ages 3-8): $44.86
Senior (Ages 65+): $41.87
Highlights of the Santa's Enchanted Forest
Below are the exciting highlights of this fun festival.
A Magical Winter Wonderland:
Santa's Enchanted Forest is a magical winter wonderland that transforms the heart of Miami into a festive holiday paradise. Every year, families and friends flock to this event to immerse themselves in the enchanting atmosphere of the Miami holiday season. With millions of twinkling lights and captivating holiday displays, it's a place where the spirit of Christmas comes to life.
Dazzling Light Displays:
One of the standout features of Santa's Enchanted Forest is its dazzling light displays. The entire park is adorned with countless LED lights, creating a mesmerizing spectacle that captivates visitors of all ages. From intricate, life-sized displays of Santa and his reindeer to tunnels of twinkling lights, the illumination is a sight to behold.
Thrilling Rides and Attractions:
While Santa's Enchanted Forest is a celebration of the holiday season, it's also an amusement park with a wide range of thrilling rides and attractions. From classic carnival rides to adrenaline-pumping roller coasters, visitors can enjoy hours of entertainment alongside the festive holiday ambience.
Live Entertainment:
The event offers a diverse lineup of live entertainment, including musical performances, dance shows, and meet-and-greets with Santa Claus himself. It's a great place to enjoy live music and shows that capture the spirit of the season, making it a memorable experience for families and friends.
Delicious Holiday Treats:
No holiday event would be complete without delicious holiday treats. At Santa's Enchanted Forest, you can indulge in a variety of traditional and unique holiday foods and beverages. From hot cocoa keva and fresh-baked cookies to festive treats like candy canes and gingerbread, there's something to satisfy every sweet tooth.
Family-Friendly Fun:
Santa's Enchanted Forest is designed with families in mind. It's a place where parents and children can come together to create lasting memories. The event is brimming with activities suitable for all ages, making it an ideal destination for family outings during the holiday season.
Conclusion
Visit Santa's Enchanted Forest in Miami from November 9, 2023, to January 7, 2024, for an amazing Christmas experience with your family. It's a huge holiday event with more than 40 acres of things to do, including over 100 rides, beautiful decorations, and lots of tasty food. You can even meet Santa. This place is like a magical winter world, with millions of sparkling lights and fun activities for all ages. Don't miss out on the biggest holiday theme park in the world – it's perfect for family fun during the holiday season.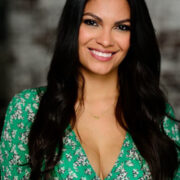 Maria Alaniz
Originally hailing from Nicaragua and relocating to Miami at the age of 12, Maria's journey has been a testament to her adaptability and determination. With a deep-rooted passion for health and wellness, Maria's personal interests align seamlessly with her professional endeavors. She's an avid enthusiast of wakeboarding, padel, bike riding, and frequents Anatomy, one of Miami's premier gyms. Maria's commitment to a healthy lifestyle not only drives her own well-being but also fuels her creative approach to social media. Maria thrives on exploring the vibrant city of Miami, constantly seeking out new experiences to share with the community.