Vegandale Festival 2023 – Miami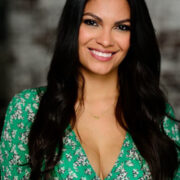 Maria Alaniz
Originally hailing from Nicaragua and relocating to Miami at the…
When
December 2, 2023    
11:00 am - 8:00 pm
Immerse yourself in an unforgettable celebration that promises an extravaganza of epic proportions! This phenomenal event is set to deliver an unparalleled experience, boasting a smorgasbord of delectable food, a tantalizing array of beverages, a pulsating soundscape of music, and captivating art installations that will transport you to a world of creativity and wonder. What's more, this spectacle brings together an impressive lineup of over 100 vendors hailing from not only every corner of the continent but also from far-flung destinations worldwide.
Learn more about the Vegandale Festivals
Securing your entry to this mesmerizing gathering is a breeze. You can conveniently purchase your tickets online via our user-friendly portal, or if spontaneity strikes, simply walk up to the door for on-the-spot access, subject to availability.
The enchantment of this event knows no bounds, as it welcomes guests of all ages. Families, friends, and individuals of diverse backgrounds can come together to revel in this joyous occasion. Moreover, we're thrilled to offer complimentary entry for children aged 12 and under, ensuring that this celebration is accessible to everyone, no matter their age.
To ensure a seamless and efficient entrance for all our esteemed attendees, we've implemented staggered entry times. This thoughtful approach is designed to minimize queues at the entrance, ensuring that you can step into the festivities swiftly and smoothly. Say goodbye to long waits and hello to a seamless start to your epic journey at our extraordinary gathering.
$35 DJ KHALED STAGE TICKETS
PRICES INCREASE WEDNESDAY, OCTOBER 25TH

100+ VENDORS FROM AROUND THE GLOBE
10+ FREE SAMPLES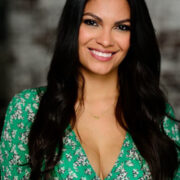 Maria Alaniz
Originally hailing from Nicaragua and relocating to Miami at the age of 12, Maria's journey has been a testament to her adaptability and determination. With a deep-rooted passion for health and wellness, Maria's personal interests align seamlessly with her professional endeavors. She's an avid enthusiast of wakeboarding, padel, bike riding, and frequents Anatomy, one of Miami's premier gyms. Maria's commitment to a healthy lifestyle not only drives her own well-being but also fuels her creative approach to social media. Maria thrives on exploring the vibrant city of Miami, constantly seeking out new experiences to share with the community.