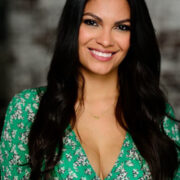 Maria Alaniz
Originally hailing from Nicaragua and relocating to Miami at the…
When
January 12, 2024 - January 14, 2024    
All Day
It's hard to imagine Miami Beach without its iconic Art Deco buildings. Art Deco Weekend, created 46 years ago by the Miami Design Preservation League (MDPL), was specifically designed to showcase and celebrate these architectural gems. The event has become a beloved tradition, drawing visitors from around the world who come to admire the stunning craftsmanship and unique design elements of the Art Deco era. From the vibrant pastel colors to the geometric patterns and sleek lines, these buildings are a testament to the creativity and innovation of their time. So, if you're planning a trip to Miami Beach in 2024, be sure to mark your calendar for Art Deco Weekend and immerse yourself in the beauty of this historic architectural style.
The Art Deco Historic District: A Vibrant Neighborhood with a Rich History
Experience the iconic architecture of South Beach and commemorate the 1920s at Miami Beach's Art Deco Weekend in January. The Art Deco Historic District in Miami Beach is famous worldwide due to its appearance in movies and TV shows. However, both locals and visitors to Greater Miami & Miami Beach have the opportunity to immerse themselves in this cultural treasure during the 46th edition of the Miami Design Preservation League's Art Deco Weekend, scheduled for January 12-14, 2024.
The Art Deco Historic District encompasses the area between 6th and 23rd streets, extending from the Atlantic Ocean to Alton Road. This includes popular streets such as Ocean Drive, Collins Avenue, and Washington Avenue. In 1979, the district was officially listed on the National Register of Historic Places. Recognized as the first urban neighborhood of the 20th century in the United States, it boasts over 800 structures that date back to the 1920s and 1930s. However, these buildings are not just relics of the past; they are active establishments housing hotels, residences, shops, and renowned restaurants.
Art Deco Weekend revolves around the Art Deco Welcome Center and Museum, located in the Ocean Front Auditorium building owned by the city. The center serves as the focal point for activities and guided tours during the three-day event and all year round. The museum showcases permanent and temporary displays featuring Mediterranean Revival, Art Deco, and Miami Modern (MiMo) architectural styles that are prevalent in the area.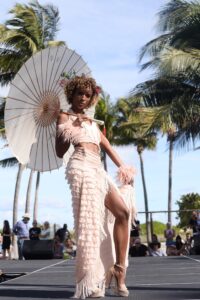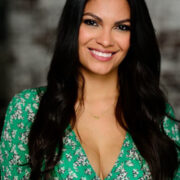 Maria Alaniz
Originally hailing from Nicaragua and relocating to Miami at the age of 12, Maria's journey has been a testament to her adaptability and determination. With a deep-rooted passion for health and wellness, Maria's personal interests align seamlessly with her professional endeavors. She's an avid enthusiast of wakeboarding, padel, bike riding, and frequents Anatomy, one of Miami's premier gyms. Maria's commitment to a healthy lifestyle not only drives her own well-being but also fuels her creative approach to social media. Maria thrives on exploring the vibrant city of Miami, constantly seeking out new experiences to share with the community.