Coconut Grove Art Festival 2024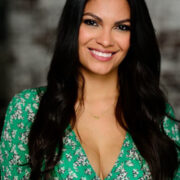 Maria Alaniz
Originally hailing from Nicaragua and relocating to Miami at the…
When
February 17, 2024 - February 19, 2024    
10:00 am - 5:00 pm
The Coconut Grove Arts Festival, now celebrating its 60th year, has become an eagerly awaited cultural extravaganza in the vibrant Greater Miami and Miami Beach cultural calendar. This renowned event breathes life into the bohemian Coconut Grove neighborhood from February 17 to 19, 2024, featuring an extensive showcase of over 280 carefully selected artists, tantalizing culinary demonstrations, delectable local cuisine, captivating live musical performances, family-friendly activities, and so much more.
What to Anticipate
The Coconut Grove Arts Festival is an enchanting celebration of the arts that draws more than 100,000 attendees annually. It transforms the picturesque Coconut Grove into an artistic haven, with breathtaking views of sailboats gently bobbing in Biscayne Bay. Here, art enthusiasts can peruse an array of creative expressions, spanning sculptures, paintings, photography, and exquisite jewelry. Expect a diverse representation of top-quality artists, each bringing their unique styles to the forefront.
Culinary Delights and Live Melodies
Despite the festival's name emphasizing visual art, it is an immersive experience that goes beyond the realms of creativity. It weaves together the culinary arts, live musical performances, and the rhythm of dance.
The festival boasts engaging cooking demonstrations led by both local and celebrity chefs, along with a delightful array of more than a dozen restaurants and gourmet partners showcasing their culinary expertise. Whether you savor haute cuisine or prefer festival-style favorites, your palate is in for a treat. Make sure to explore the festival's program lineup, enabling you to tailor your visit to your preferences.
A Haven for Families
The Family Zone is an essential destination for families with young ones in tow. Nestled in the scenic Regatta Park, a contemporary bayfront oasis adorned with tropical landscapes and open spaces, the Family Zone offers a cornucopia of interactive activities. Kids can engage in hands-on art projects, ensuring they're entertained and inspired throughout their visit.
Festival Location, Operating Hours, and Ticket Details
The Coconut Grove Arts Festival unfolds entirely in the open air, along the picturesque South Bayshore Drive, adjacent to the serene Biscayne Bay in Coconut Grove.
Ticket prices for the 2024 festival will be disclosed in due course. You can secure your tickets in advance or purchase them at the entrance. While all food and beverage vendors accept credit cards, it's worth noting that some artists may exclusively prefer cash transactions.
The festival runs from 10:00 a.m. to 6:00 p.m. on February 17 and 18, and from 10:00 a.m. to 5:00 p.m. on February 19.
It's essential to recognize that the proceeds from the Coconut Grove Arts Festival play a crucial role in supporting year-round arts programming and scholarships for local schools, underscoring the festival's commitment to fostering artistic talent within the community. Don't miss out on this remarkable cultural celebration that seamlessly combines art, culinary delights, music, and family-friendly activities against the backdrop of the breathtaking Biscayne Bay.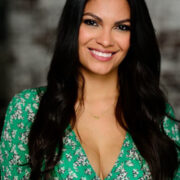 Maria Alaniz
Originally hailing from Nicaragua and relocating to Miami at the age of 12, Maria's journey has been a testament to her adaptability and determination. With a deep-rooted passion for health and wellness, Maria's personal interests align seamlessly with her professional endeavors. She's an avid enthusiast of wakeboarding, padel, bike riding, and frequents Anatomy, one of Miami's premier gyms. Maria's commitment to a healthy lifestyle not only drives her own well-being but also fuels her creative approach to social media. Maria thrives on exploring the vibrant city of Miami, constantly seeking out new experiences to share with the community.