Wonderland Conference Miami 2023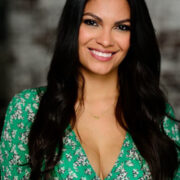 Maria Alaniz
Originally hailing from Nicaragua and relocating to Miami at the…
When
November 9, 2023 - November 11, 2023    
All Day
A captivating encounter that provides connectivity, knowledge, and motivation
Wonderland is a captivating gathering that brings together prominent figures in various industries, pioneering researchers, and enthusiastic individuals who share a common interest in exploring the unexplored possibilities of psychedelic medicine, longevity, and mental health. Be part of a large community of participants as we uncover the hidden knowledge that holds the key to a more promising future.
Talks
Experience the opportunity to gain knowledge from renowned specialists, engage in exchanges, and uncover upcoming developments in wellness.
Workshops
Obtaining practical expertise in various subjects is essential to advance your career. Continuing education (CE) accreditation is available for specific workshops, providing you with a valuable opportunity to enhance your knowledge and skills in your chosen field. These workshops can cover a wide range of topics, from leadership and management to technical skills and industry-specific knowledge. By participating in these workshops and obtaining CE accreditation, you can stay up-to-date with the latest trends and developments in your industry and improve your professional credibility.
Wellness
Indulge in daily yoga sessions, morning breathwork, integration circles, and other activities designed to help you connect with your inner self.
Networking
Join the ranks of industry trailblazers, key decision-makers, and visionaries at Wonderland.
Experience
Find hidden scavenger hunts, experience transformative new technologies, and explore healing art exhibitions at Wonderland.
Comedy
Immerse yourself in the mind of a psychedelic astronaut with a mind-broadening comedy show by Shane Mauss that will captivate you.
Impact
Every year, we contribute a percentage of ticket sales to nonprofit organizations. Through our scholarship program, we have supported numerous attendees.
Nightlife
Discover community-hosted events, official parties, and a multitude of private dinners during Miami Psychedelic Week.
Click here to learn more about the Wonderland Miami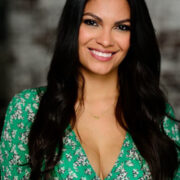 Maria Alaniz
Originally hailing from Nicaragua and relocating to Miami at the age of 12, Maria's journey has been a testament to her adaptability and determination. With a deep-rooted passion for health and wellness, Maria's personal interests align seamlessly with her professional endeavors. She's an avid enthusiast of wakeboarding, padel, bike riding, and frequents Anatomy, one of Miami's premier gyms. Maria's commitment to a healthy lifestyle not only drives her own well-being but also fuels her creative approach to social media. Maria thrives on exploring the vibrant city of Miami, constantly seeking out new experiences to share with the community.