Kava Drinks: Discover the Uplifting Adventure in Flavor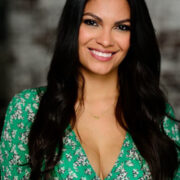 Maria Alaniz
Originally hailing from Nicaragua and relocating to Miami at the…



View Gallery
If you're one of those already in "the know", you will doubtless understand the power of the natural, delicious Kava drinks, and for those of you who haven't yet experienced the astonishing effects of this extraordinary beverage, then don't delay! Kava is so much more than just another drink, it's a genuine Kava drink journey, perhaps even an exciting adventure! That Kava flavor adventure begins in the depths of lush, South Pacific farms where Kava is carefully harvested and transformed into a superbly flavorsome, rich and satisfying drink that makes your tastebuds dance! Enjoying Kava is a unique and grounding experience that cannot be matched and we want you to explore the beauty of this incredible drink. While some people prefer its original flavor, today, Kava in Miami brings you an exceptional selection of Kava cocktails, where this drink is blended with fruit juices and extracts to further enhance the Kava experience.
At Breathe, we're on a mission! Our goal is to connect you with the best Kava experiences in Miami. So, prepare to be amazed, get ready to unlock the secrets of Kava, and embark on a flavor adventure like no other!
Kava Drinks: Farming and Harvesting Begin in the South Pacific Region
Kava is a tropical plant that grows in the South Pacific region, particularly Vanuatu, Polynesia. An ancient drink, it was used thousands of years ago to welcome guests at ceremonies and even today, the ritual is still practiced in various areas of the South Pacific. The root area of the plant is the most important, used to create the drink and responsible for its rich, earthy, grounding flavor. Have you tried it yet?
Before its transformed into a drink, the plant must be harvested and the roots extracted. It's an intricate and delicate process that must be carefully monitored and assure the very best flavor. Here's how it's done:
First, the Kava farmers must select the right variety of Kava plant because each has its own, unique flavor and level of potency. Choosing the perfect plant is key to creating the upmost quality drink, with the right depth of flavor and remarkable taste.
Once the right plants are selected, the farmers treat them with the greatest of care, tending to them meticulously to ensure an outstanding end result.
As soon as the Kava plants reach maturity, the roots are harvested, cleaned and prepared for use.
The next step is ensuring scrupulous preparation.
Preparing Kava Drinks – A Quest for Perfection!
Once the best Kava roots are harvested, they need to transform into a drink, to tantalize your tongue! It's a complex process, involving grinding down the roots into a very fine powder and then mixing the powder with water. The blend needs to reach a thick and creamy consistency and that's when it slowly develops into a drink. The flavor is rich, woody and peppery, and as mentioned, very earthy. It's also non-alcoholic but has various anti-anxiety benefits, as it naturally relaxes the body, relieving tension and delivering gentle feelings of happiness and tranquillity!
Of course, the Kava drink process involves much preparation, but it also depends on the different Kava drinks recipes and different cultural traditions in the South Pacific region. However, the end goal is always to create the best-tasting drink, with strong flavor and with a "grounding" effect.
The Tremendous Benefits of Kava
As well as enjoying its delightful flavor, Kava has excellent health benefits:
Kava is perceived as an effective mood-elevator. The natural, non-alcoholic beverage is best-known for boosting low mood.
It's great for positive mental wellbeing. Its relaxing properties help you to feel good, encouraging a relaxed state of mind.
It's helpful in relieving anxiety and panic. Drink Kava to unwind and relieve anxious moments. Many people use it to reset, especially after a stressful day as it is renowned for calming and soothing the mind.
Drinking Kava can help to alleviate insomnia. Inducing sleepiness, for those who find it difficult to get to sleep, Kava could well be the answer!
At Breathe, we're completely dedicated to exploring the wonderful world of Kava and bringing it right to your doorstep with the best Kava experiences in Miami. We'll also give you our opinion too on the different Kava bars in South Florida – as we're on the same quest as you, to find the perfect, soothing Kava drink!
Let's "Breathe" Together….By Savoring the Intense Flavors of Kava
Breathe is all about the power of mindfulness along with food, drink and nature to improve overall wellbeing. Kava is one of the most perfect examples of mindful nourishment! So, come on an adventure with us and embark on a flavor-journey that you've never experienced before! The ultimate Kava awaits you – just follow our Kava guides and discover the extraordinary benefits that await you!
The Secrets of Kava….Final Words
Kava is so much more than just a drink. It's an exploration of the South Pacific, where it begins its incredible life, carefully cultivated so you immerse yourself in a world of peace, calm and of course – deliciousness too! Are you on a Kava drink quest? Why not discover where you can find premium quality Kava drinks by following Breathe and learn about the best Kava experiences in Miami by becoming part of the Kava drink culture.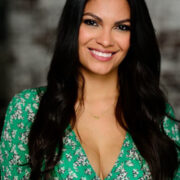 Maria Alaniz
Originally hailing from Nicaragua and relocating to Miami at the age of 12, Maria's journey has been a testament to her adaptability and determination. With a deep-rooted passion for health and wellness, Maria's personal interests align seamlessly with her professional endeavors. She's an avid enthusiast of wakeboarding, padel, bike riding, and frequents Anatomy, one of Miami's premier gyms. Maria's commitment to a healthy lifestyle not only drives her own well-being but also fuels her creative approach to social media. Maria thrives on exploring the vibrant city of Miami, constantly seeking out new experiences to share with the community.