Kava Bar: Discover Miami's Best for Relaxation and Tranquility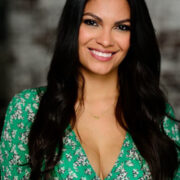 Maria Alaniz
Originally hailing from Nicaragua and relocating to Miami at the…
Find your next Kava bar here and Relax and Unwind, the Kava Way!
There's something so spectacular about Miami, for locals and tourists alike, there's always an atmosphere of sheer excitement. The city bursts with life and energy, which is why millions flock to the sunshine capital of Florida every year but sometimes, whether a local or a visitor, there's a need for some R&R. To escape from the hustle and bustle and find those peaceful moments the body and mind craves.
Enter Kava bars. A new phenomenon that's taking Miami by storm and giving people the calm and tranquillity they need to refresh and unwind. Kava bars are opening up throughout the area – so if you're thinking about where you can go to experience relaxation while enjoying the flavoursome, age-old ancient drink Kava, now is the time! Let Breathe inspire and guide you along your wellness journey. Our mission is to discover the very best, unique and rejuvenating experiences in Miami for you. Today, we've got a treat, with our pick of the best Kava bars in Miami. Take it from us, you don't want to miss out!
First though, we'll quickly give you a little overview on what Kava is. It's a non-alcoholic, potent age-old drink that comes from Vanuatu in Polynesia where it was originally used thousands of years ago at ceremonies to welcome guests (and still is today). Extracted from the Piper Methysticum plant, it's well-known for its ability to relax and destress. A natural drink with a rich, earthy flavor, it can also positively enhance mood, reduce feelings of anxiety and even help to alleviate insomnia.
If you're searching "Kava near me", here's where you can enjoy a glass of Miami Kava…
Miami Kava in Little River – Great Kava Bar!
The Little River neighborhood in the North of Miami is a popular haven for families and is also home to popular Kava bar, Miami Kava. This bar is heavily focussed on Kava bar sustainability and community – and you'll enjoy a laid-back, welcoming Kava bar atmosphere that's designed especially to encourage relaxation. A friendly bar, those who frequent Miami Kava do so to connect with others but it's also an oasis of calm if you want to just capture a little "me-time".
As well as delicious Kava, this bar also serves a large selection of nourishing food that tastes extraordinary! We've sampled the delicacies available and particularly recommend "Traditional Kava Bowl" at $7 (made with 100% pure Kava root) or why not indulge yourself in the "Miami Mule" at just $9? It's a revitalizing blend of Kava with zingy ginger and a dash of citrusy lime. Check out Miami Kava here.
Kava Garden, South Beach Kava Bar
South Beach is always a busy neighborhood and packed with incredible restaurants, boutiques and bars – so it's great to know that the Kava Garden offers a relaxing alternative when you want to just chill out! The perfect place to escape to, as soon as you enter this bar you'll find yourself enveloped in a serene atmosphere of mindfulness and relaxation. Take advantage of the sumptuous, comfortable seating and let yourself drift away to the sounds of soothing music. Whether you want to be alone or you want to meet friends to kick-back, Kava Gardens is the ideal choice. We'd like to recommend the "Garden Elixir" for $10 which is a remarkably tasty blend of Kava with coconut milk and tropical fruits. Or why not sample a "Peaceful Warrior" for just $9? It's a flavorsome combination of Kava and vanilla with a dash of stress-relieving Ashwagandha. Discover more about Kava bar pricing at the Kava Garden here.
Purple Lotus, South Beach
Another excellent Kava bar, also located in South Beach is the Purple Lotus. This bar is dedicated to an ethos of sustainability and inclusivity. Immerse yourself in a wondrous ambience, there's often live music, amazing artwork on the walls and of course, a phenomenal selection of intoxicating Kava drinks to try. Whether you're new to Kava, or perhaps you're a seasoned pro? Purple Lotus is a fabulous destination bar to take time out, discover the depth of flavor in Kava drinks, perhaps to connect with friends, or maybe even meet some new people, all in a unique environment. We love the "Lotus Kava Bowl" at $10 which is made with premium Kava root and spices – or if you want something truly satisfying and restful, "Purple Haze" at $12 features a combination of Kava, calming lavender and honey. All-natural, all-goodness! Take a look at the website here.
Karma Kava Bar, Fort Lauderdale
Channel inner peace at the Karma Kava Bar, this is a Kava bar with a difference! Mixing the unusual with the fantastic to create a Kava bar menu brimming over with incredible Kava cocktails, you can relax or socialize depending on your mood. The Karma Kava Bar has warm, welcoming surroundings with a strong focus on quality and discernment. Beautifully decorated with a modern Boho-feel, this bar offers more than an exceptional menu, there are events, Kava bar community activities and an abundance of choice including Kava teas and coffees to rejuvenate your sense. Don't miss a "Karma Kava Bowl" at just $8 which is made with pure Kava root – or why not try an uplifting "Good Vibes" cocktail at $10? Just like its name, this drink features a combo of Kava with sweet and sour pineapple and a dash of anti-oxidant turmeric. Click this link for more on the Karma Kava Bar.
Final Words…
Kava is coming your way! There's a movement that's growing so why not try this magical restorative drink for yourself all while enjoying a new atmospheric Miami Kava bar experience. Whether you're seeking a little hush and serenity or you want somewhere different to hang out with friends, we're confident that rather than you searching Kava bars near me, our list above gives you a treasure-trove of options for you to reset. At Breathe, we believe in the power of positive mindfulness, nourishing food and drink as well as nature to improve overall well-being. Kava reflects our ethos, the perfect example of a stress-busting beverage that's also deliciously satisfying. So, begin your Kava journey today and discover for yourself the pleasurable restorative benefits of this ancient, grounding drink.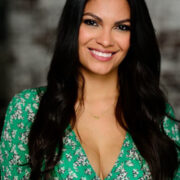 Maria Alaniz
Originally hailing from Nicaragua and relocating to Miami at the age of 12, Maria's journey has been a testament to her adaptability and determination. With a deep-rooted passion for health and wellness, Maria's personal interests align seamlessly with her professional endeavors. She's an avid enthusiast of wakeboarding, padel, bike riding, and frequents Anatomy, one of Miami's premier gyms. Maria's commitment to a healthy lifestyle not only drives her own well-being but also fuels her creative approach to social media. Maria thrives on exploring the vibrant city of Miami, constantly seeking out new experiences to share with the community.