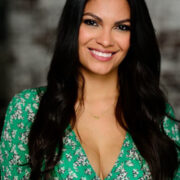 Maria Alaniz
Originally hailing from Nicaragua and relocating to Miami at the…
When
November 12, 2023 - November 19, 2023    
All Day
The Miami Book Fair, taking place from November 12 to 19, 2023, offers book enthusiasts in Greater Miami & Miami Beach a literary extravaganza, featuring an array of genres, from fact to fiction, suspense to fantasy, and more. This year marks its 40th edition, and the event will unfold at the Wolfson Campus of Miami Dade College in Downtown Miami, attracting thousands of both ardent bibliophiles and casual readers. The fair boasts an impressive lineup of over 400 renowned authors from across the globe.
Throughout the year, the Miami Book Fair hosts diverse literary programming, but the eight-day festival held both in-person and online, stands as the pinnacle of Miami's literary calendar. Attendees can explore a wealth of books and unique gifts for themselves or fellow book lovers, and the fair also caters to families with its engaging Children's Alley.
Lectures and Panel Discussions
Join popular authors in lectures and panel discussions where they unveil their latest literary works, share insights into their writing processes, and respond to questions from their admirers. For this year's schedule, consult the fair's events calendar.
The Street Fair
The Street Fair is a beloved segment of the festival, particularly appealing to families. It runs from November 17 to 19 and features an array of booths teeming with new and vintage books, stationery, puzzle books, planners, and journals, all designed to inspire the inner writer. You'll encounter exhibitors offering a variety of genres, including fantasy and children's fiction by Dana Trantham, mainstream fiction and romantic comedy by Dianna Dann, and paranormal humor by D.D. Charles (a little insider secret: all these pen names belong to a single author!).
Immerse yourself in musical performances and savor delectable treats from food trucks. To avoid waiting in line, consider purchasing Street Fair tickets for Saturday and Sunday online. Ticket prices range from $5 to $10, and children aged 12 and under can enter for free. Activities on Friday are free for everyone.
Children's Alley
Children aged 12 and under flock to Children's Alley for creative arts and crafts, captivating author storytelling sessions, and delightful theater and musical performances. It's a common sight to see youngsters with painted faces, completely absorbed in an author's reading, while families push strollers laden with new books for their home libraries. Teens and tweens can make their way to the Live Arts Lab for readings and conversations with popular young adult authors like E. Lockhart, Tiffany Jackson, and Soman Chainani.
Accessibility
The Miami Book Fair is committed to ensuring an inclusive and enjoyable experience for all attendees. The event grounds and all venues are fully wheelchair accessible, and personal assistants and trained service animals are welcome free of charge. For those who are hearing-impaired, sign-language interpretation and assistive listening devices are available with a 72-hour advance notice before the event. You can make these requests via email at waccess@mdc.edu, by calling (305) 237-3072 from Monday to Friday between 8:00 a.m. and 4:30 p.m., or through the Florida Relay Service at 1-800-955-8771.
To embrace Miami's cultural diversity, the Miami Book Fair's Fairgoers Guide includes information in Spanish, Creole, and English.
Parking and Public Transportation
Parking options abound, including free parking at the Miami Dade College parking garage for early birds. The Miami Parking Authority offers $5 flat fee parking at the College Station Garage and 24-hour regular fee parking at the Convention Center Garage in the Bank of America building. Valet parking is also available for $7.
Situated in the heart of Downtown Miami, the Miami Book Fair is easily accessible via Metrobus, Metrorail, Metromover, and the Freebee app.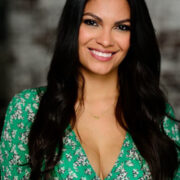 Maria Alaniz
Originally hailing from Nicaragua and relocating to Miami at the age of 12, Maria's journey has been a testament to her adaptability and determination. With a deep-rooted passion for health and wellness, Maria's personal interests align seamlessly with her professional endeavors. She's an avid enthusiast of wakeboarding, padel, bike riding, and frequents Anatomy, one of Miami's premier gyms. Maria's commitment to a healthy lifestyle not only drives her own well-being but also fuels her creative approach to social media. Maria thrives on exploring the vibrant city of Miami, constantly seeking out new experiences to share with the community.