Discover the Best Halloween Events in Miami 2023

Halloween in Miami is always a fun-filled affair, with plenty of spooky events to enjoy. But in 2023, the city is taking it to the next level with an array of family-friendly Halloween activities, parties, haunted houses and mazes, ghost tours, unique celebrations, outdoor activities, and special food and drink offerings. Get ready to be spooked silly with the best Halloween events in Miami 2023. Whether you're looking for a family-friendly day out or a night of adult-only debauchery, there's something for everyone. So grab your costumes and let's explore the most exciting Halloween events that Miami has to offer this year!
Best Family-Friendly Halloween Events
Celebrate Halloween in Miami with your family at these exciting and safe events suitable for all ages. Create unforgettable memories as you explore the best family-friendly Halloween activities happening in Miami. From the Havana Haunted Mansion to the Pumpkin Patch at Local Farms, there's something for everyone. Don't miss out on the chance to treat your kids to a magical Halloween experience they'll never forget.
Now – October 31, 23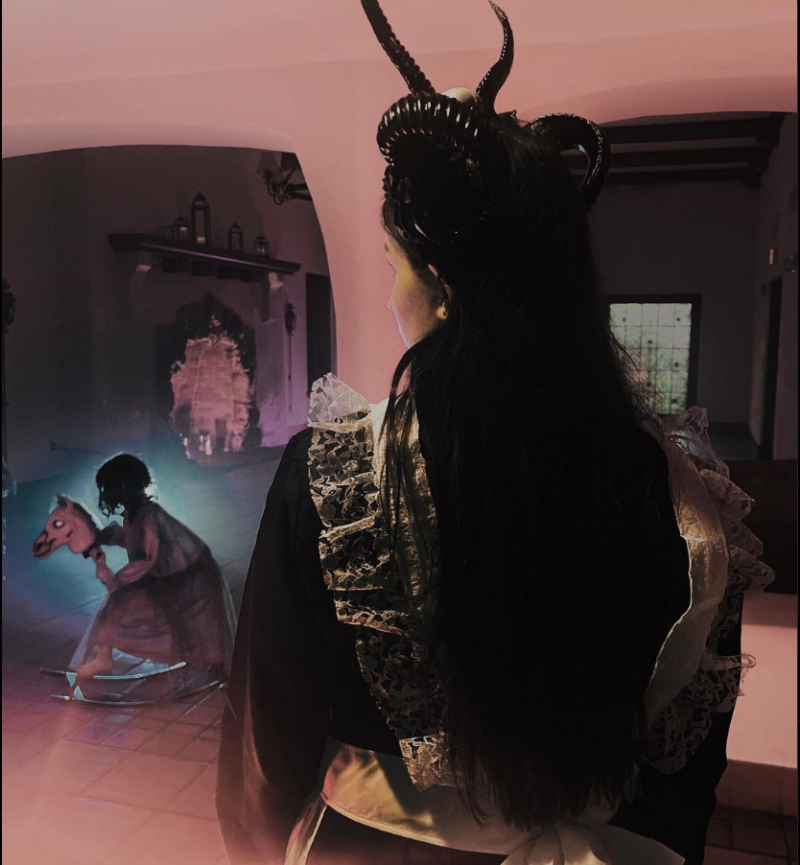 Step into the chilling Havana Haunted Mansion for a hair-raising adventure. Explore the haunted halls and dare to enter the world of thrills and scares. Experience the spooky atmosphere and get ready for a truly unforgettable journey. Don't miss out on this ghoulish attraction in Miami.
October 28, 2023
The Village at Gulfstream Park
No need to worry about the drive because Gulfstream Park Village is the perfect place for Halloween fun. On October 28th, they're bringing back the Headless Horseman Halloween Extravaganza. It's a fantastic alternative to traditional trick-or-treating. You'll find spooky-themed candy stations, an Evil Costume Contest with a chance to win up to $1,000, local DJs, and a mesmerizing laser light show to enjoy. Don't miss out on this thrilling Halloween celebration!
October 28, 2023
Unleash your culinary creativity alongside your budding young chef this Saturday, October 28, as you embark on an enchanting culinary adventure at Taste Buds Kitchen's renowned Haunted Gingerbread House Workshop. This spooktacular event promises an abundance of imaginative opportunities as you collaborate to craft and adorn your very own eerie gingerbread mansion. Embrace the enchanting atmosphere with a selection of spine-tingling tunes and indulgent orange-flavored hot cocoa, specially curated to enhance your workshop experience. In the spirit of the season, costumes are heartily encouraged, adding an extra layer of festive magic to this enchanting culinary escapade.
October 28, 2023 at 11:00 AM – 4:00 PM
Phillip and Patricia Frost Museum of Science
Embark on a spine-tingling adventure at the Frost Museum's Spooky Science Monster Mash. Immerse yourself in a world of eerie festivities and discover the secrets of creepy science. Dive into a night of spine-tingling experiments that will leave you mesmerized. Join the ghouls and uncover a realm of mysterious wonders. Don't miss this chance to experience the ultimate Halloween thrill.
October 27, 2023 7:00 pm – 11:00 pm
Enchanted Forest Elaine Gordon Park
Kickstart your Halloween weekend with a spine-tingling adventure by embarking on a haunting journey through the eerie paths of North Miami's Enchanted Forest Park on the evening of Friday, October 27th. This event promises thrills and chills for all ages, making it the perfect opportunity to gather your entire family for an unforgettable experience. Explore the ominous depths of the woods as you hop onto the hair-raising hayrides and venture down the spine-chilling haunted trails.
Prepare to be captivated by a plethora of ghoulish entertainment that will keep you on the edge of your seat. Satisfy your taste buds with delicious offerings from local food vendors, all while immersing yourself in the eerie atmosphere. For the little ones, the Family Fun Zone awaits, brimming with delightful activities such as a lively costume parade, enchanting pony rides, foot-tapping music, and engaging games.
It's not just encouraged but practically required to get into the Halloween spirit by donning your most spooktacular costumes. This Halloween rendezvous at Enchanted Forest Park is your ultimate ticket to an enchanting, family-friendly, and downright eerie start to a weekend that promises memories to last a lifetime.
October 28, 2023 2:00 pm – 7:00 pm
CityPlace Doral
Are you in search of Halloween festivities suitable for the whole family? Kiddos Magazine and CityPlace Doral have joined forces to offer you an exciting and family-friendly Kiddo-Ween Halloween Party taking place on Saturday, October 28. This event promises a plethora of entertaining and safe activities that will ensure your little ones have a memorable time.
From a secure and delightful trick-or-treating experience to an enchanting Pumpkin Patch station, captivating character appearances, and even a spooky yet fun Photo Boo-th for capturing those delightful, eerie expressions, there's an array of engaging activities designed with kids in mind at this year's event. As part of the festivities, an art station will allow young artists to explore their creative talents, a live band from the School of Rock Doral will provide a rocking soundtrack, a Barbie-themed play area will immerse kids in a world of imagination, and a petting zoo will introduce them to some furry friends.
The celebration doesn't stop there – a costume runway show will showcase the little ones' Halloween finery, a Hula Hoop contest will add an element of friendly competition, a mesmerizing magic show will keep everyone spellbound, and there will be live music to keep the atmosphere lively. To top it all off, there will be exciting giveaways to make this event even more special. This Kiddo-Ween Halloween Party is the ultimate destination for family-friendly Halloween fun that you won't want to miss.
October 28, 2023 – October 29, 2023
Experience a wild and spooky celebration at Zoo Miami's Halloween Special. Join the animals for an enchanting Halloween like no other. Explore haunted trails and encounter special characters. Get ready for a frightfully fun time as you witness the ghouls and goblins come to life. Don't miss out on this thrilling Halloween bash at Zoo Miami.
Pumpkin Patch at Miami Local Farms
Explore Miami's charming local farms for a festive pumpkin patch experience. Immerse yourself in the fall spirit as you find the perfect pumpkin for your Halloween decor. Take your family on a delightful pumpkin-picking adventure, creating lasting memories together. Visit the local farms in Miami and enjoy a memorable Halloween outing amidst the vibrant colors of the season.
Top Halloween Parties and Masquerades in Miami
Get ready to immerse yourself in the glitz and glamour of Miami's top Halloween parties and masquerades. Explore the vibrant nightlife scene of Miami and join the revelers for an unforgettable night of festivities. From extravagant masquerades to thrilling Halloween parties, Miami offers a variety of options to celebrate the spooky season. Don't miss out on the hottest events like Maxim Magazine's Halloween Party at HYDE Beach or the Haunted W Miami Rooftop Halloween Party. Get your costumes ready and RSVP for the wildest parties in town.
The Miami House of Horror Haunted Carnival, located at the Miami International Mall, is one of Miami's biggest and most popular Halloween events. With multiple haunted houses, carnival rides, games, and live entertainment, it offers a thrilling experience for all ages. Younger visitors can enjoy the separate kids' zone. Tickets can be purchased online, and group bookings avail of special discounts. The carnival runs throughout October.
October 26, 2023
Experience the unique Halloween event, No Way Out Miami, at Dolphin Mall in 2023. Enter "The Cabin," an interactive escape room-style haunted house where you must solve puzzles and clues to escape before time runs out. Enjoy live entertainment, food vendors, and a Halloween market. It's a perfect alternative for both kids and adults seeking a thrilling experience.
October 31
Experience the spooky and fun Lincoln Road Ghost Walk in Miami. Join a walking tour of the historic area, where you'll hear chilling ghost stories and visit haunted locations. Led by a professional guide, you'll learn fascinating facts about the area's haunted past. This family-friendly event encourages costumes and sells out quickly, so be sure to book in advance. Don't miss out on this thrilling Halloween experience.
Unique Miami Halloween Celebrations
Experience a Night of the Living Dead Burlesque Show at the Fillmore Miami Beach. Explore the Halloween Haunted House at Vizcaya Museum and Gardens. Embrace the thrilling atmosphere of the Wynwood Fear Factory, a massive electronic music festival with haunted houses and carnival rides. Attend the Monster Mash bash, an annual costume party at the Faena Hotel Miami Beach. Indulge in the Coconut Grove Pumpkin Patch Festival's pumpkin patch, carnival rides, and seasonal food and drinks.
October 31, 2023 – November 1, 2023
Immerse yourself in the vibrant and spooky atmosphere of Wynwood at the HalloWyn: Wynwood Halloween Block Party. Join the night of frightful festivities with live music, costume contests, and thrilling entertainment. Experience the ultimate Halloween celebration in Miami as you dance among ghouls and enjoy the circus-like ambiance. Make sure to mark your calendars for this unforgettable event. Don't miss out on the chance to party like never before.
28th October, 23
Get ready for a wild night at the Hollyweird Halloween Downtown Hollywood Block Party, where you can dance the night away to live music and entertainment. Experience the unique and eccentric atmosphere of Hollywood on Halloween, surrounded by a vibrant and energetic crowd. Let loose and have a blast at this unforgettable event that promises a night of fun and excitement.
October 27, 2023 – October 29, 2023
Step into a world of magic and wonder at Hocus Pocus Miami. Be captivated by spellbinding performances and enchanting displays that will immerse you in a mystical atmosphere. Prepare to experience the mesmerizing world of Hocus Pocus, where an evening of enchantment and wonder awaits. Don't miss out on this unforgettable event that brings the fantastical to life.
Halloween Outdoor Activities in Miami
Enjoy a thrilling adventure at the Hay Maze and Beer Garden at Bayfront Park. Celebrate Halloween with fun-filled activities at The Clevelander. Experience the excitement of Halloween at outdoor events in Miami. Engage in family-friendly activities at Bayfront Park's Hay Maze and Beer Garden. Join the festive atmosphere at The Clevelander for Halloween outdoor activities.
October 28, 2023
The Miami Beach Halloween Half-Marathon and Freaky Four-Miler is an exciting event that combines the thrill of running with the spookiness of Halloween. Participants can expect a scenic course along the beautiful South Beach, filled with palm trees and the vibrant energy of the city. Registration details, fees, and deadlines can be found on the event website. In addition to the race, there are plenty of other activities and events happening during the Halloween weekend in Miami, ensuring a memorable experience for runners and spectators alike. Remember to follow safety tips and enjoy the Halloween festivities!
October 27, 2023
Fairchild Tropical Botanic Garden
Set forth on an extraordinary odyssey into the enigmatic depths of Fairchild Tropical Botanic Garden, where the worlds of mystery and mixology intertwine seamlessly. As you traverse this captivating landscape, you'll unearth concealed messages and decipher the garden's closely guarded secrets. Your journey leads you to a concealed speakeasy, a time capsule preserving an era of clandestine revelry.
Prepare yourself for an evening that will send shivers down your spine, featuring a collection of spine-tingling tales, artfully crafted cocktails, and enigmatic revelations that will linger in your thoughts long after the night has drawn to a close. This is an invitation to a night of unparalleled adventure, where the echoes of the past whisper through the foliage, and every sip is a step deeper into a world both haunting and unforgettable.
Halloween Events for Pet Lovers
Conclusion
In conclusion, Halloween in Miami 2023 is going to be a spook-tacular experience with a wide range of events and activities for everyone to enjoy. From family-friendly Halloween events like the Havana Haunted Mansion and Pumpkin Patch at Local Farms to top Halloween parties and masquerades like the Halloween Yacht Party on the SeaFair and Maxim Magazine's Halloween Party at HYDE Beach, there is something for everyone. Don't miss out on unforgettable Halloween haunted houses and mazes like The Horrorland Scare-Park at Jungle Island and Paranoia Miami Horror Maze in Wynwood. For the brave, there are Halloween ghost tours at the Deering Estate and Lincoln Road Ghost Walk. And let's not forget about the unique Miami Halloween celebrations like HalloWyn: Wynwood Halloween Block Party and Hocus Pocus Miami. Lastly, indulge in Halloween food and drink specials at places like Rumbar and Candlelight: A Haunted Evening of Halloween Classics. Get ready for a ghoulishly good time in Miami this Halloween!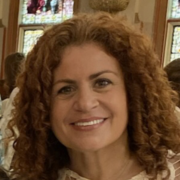 Myra Millan
Myra Millan, a devoted contributor to Breathe Media's Breathe Miami publication, brings a wealth of experience as a long-time Miami resident, dedicated mother, and passionate teacher. Her zest for life is evident in her love for fitness, often found powering through Peloton workouts and dancing her heart out. Hailing originally from New York and a graduate of University of Salamanca, Myra and her family make it a tradition to explore the wonders of Florida, with annual trips to rejuvenating Marco Island. She constantly seeks out quality experiences that invigorate the body, nourish the mind, and uplift the soul, making her a vibrant addition to the Breathe Media team.