Kiddo-Ween Halloween Party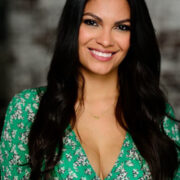 Maria Alaniz
Originally hailing from Nicaragua and relocating to Miami at the…
When
October 28, 2023    
2:00 pm - 7:00 pm
Are you in search of Halloween festivities suitable for the whole family? Kiddos Magazine and CityPlace Doral have joined forces to offer you an exciting and family-friendly Kiddo-Ween Halloween Party taking place on Saturday, October 28. This event promises a plethora of entertaining and safe activities that will ensure your little ones have a memorable time.
From a secure and delightful trick-or-treating experience to an enchanting Pumpkin Patch station, captivating character appearances, and even a spooky yet fun Photo Boo-th for capturing those delightful, eerie expressions, there's an array of engaging activities designed with kids in mind at this year's event. As part of the festivities, an art station will allow young artists to explore their creative talents, a live band from the School of Rock Doral will provide a rocking soundtrack, a Barbie-themed play area will immerse kids in a world of imagination, and a petting zoo will introduce them to some furry friends.
The celebration doesn't stop there – a costume runway show will showcase the little ones' Halloween finery, a Hula Hoop contest will add an element of friendly competition, a mesmerizing magic show will keep everyone spellbound, and there will be live music to keep the atmosphere lively. To top it all off, there will be exciting giveaways to make this event even more special. This Kiddo-Ween Halloween Party is the ultimate destination for family-friendly Halloween fun that you won't want to miss.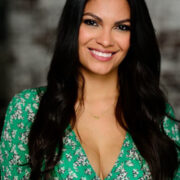 Maria Alaniz
Originally hailing from Nicaragua and relocating to Miami at the age of 12, Maria's journey has been a testament to her adaptability and determination. With a deep-rooted passion for health and wellness, Maria's personal interests align seamlessly with her professional endeavors. She's an avid enthusiast of wakeboarding, padel, bike riding, and frequents Anatomy, one of Miami's premier gyms. Maria's commitment to a healthy lifestyle not only drives her own well-being but also fuels her creative approach to social media. Maria thrives on exploring the vibrant city of Miami, constantly seeking out new experiences to share with the community.