The Miami Beach Halloween Half Marathon & Freaky 4-Miler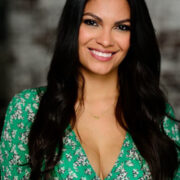 Maria Alaniz
Originally hailing from Nicaragua and relocating to Miami at the…
When
October 28, 2023    
6:00 am - 6:00 pm
The Miami Beach Halloween Half Marathon & Freaky 4-Miler is an exciting Halloween-themed running event that puts a creative twist on the traditional race experience. Embracing the spirit of Halloween, our event encourages participants to unleash their imagination and arrive in the costume of their choice. Each year, it's a visual spectacle as most runners and walkers tackle the 13.1 or 4-mile courses in elaborate and fun costumes. From superheroes and villains to humorous and spooky characters, body paint, and animal-inspired outfits, the creativity knows no bounds.
Whether you're a seasoned runner or prefer a more leisurely pace, the Freaky 4-Miler offers a perfect option for everyone. While we can't promise you'll achieve a personal best time, we can guarantee you'll have a fantastic time. As a token of your accomplishment, all finishers will receive a distinctive Halloween-themed medal. Our event is renowned for its high-quality medals that serve as lasting souvenirs of this festive and memorable occasion. Join us for a one-of-a-kind Halloween celebration that combines fitness, fun, and the spirit of the season.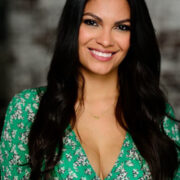 Maria Alaniz
Originally hailing from Nicaragua and relocating to Miami at the age of 12, Maria's journey has been a testament to her adaptability and determination. With a deep-rooted passion for health and wellness, Maria's personal interests align seamlessly with her professional endeavors. She's an avid enthusiast of wakeboarding, padel, bike riding, and frequents Anatomy, one of Miami's premier gyms. Maria's commitment to a healthy lifestyle not only drives her own well-being but also fuels her creative approach to social media. Maria thrives on exploring the vibrant city of Miami, constantly seeking out new experiences to share with the community.