The Haunting Hour: Unveil, Unlock, Unwind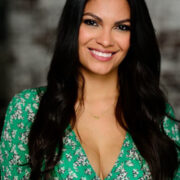 Maria Alaniz
Originally hailing from Nicaragua and relocating to Miami at the…
When
October 27, 2023    
6:00 pm - 9:30 pm
Set forth on an extraordinary odyssey into the enigmatic depths of Fairchild Tropical Botanic Garden, where the worlds of mystery and mixology intertwine seamlessly. As you traverse this captivating landscape, you'll unearth concealed messages and decipher the garden's closely guarded secrets. Your journey leads you to a concealed speakeasy, a time capsule preserving an era of clandestine revelry.
Prepare yourself for an evening that will send shivers down your spine, featuring a collection of spine-tingling tales, artfully crafted cocktails, and enigmatic revelations that will linger in your thoughts long after the night has drawn to a close. This is an invitation to a night of unparalleled adventure, where the echoes of the past whisper through the foliage, and every sip is a step deeper into a world both haunting and unforgettable.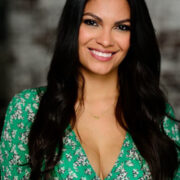 Maria Alaniz
Originally hailing from Nicaragua and relocating to Miami at the age of 12, Maria's journey has been a testament to her adaptability and determination. With a deep-rooted passion for health and wellness, Maria's personal interests align seamlessly with her professional endeavors. She's an avid enthusiast of wakeboarding, padel, bike riding, and frequents Anatomy, one of Miami's premier gyms. Maria's commitment to a healthy lifestyle not only drives her own well-being but also fuels her creative approach to social media. Maria thrives on exploring the vibrant city of Miami, constantly seeking out new experiences to share with the community.