7Th Annual Spooky Science Monster Mash Presented By The Miami DDA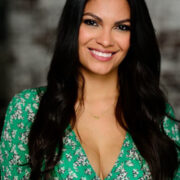 Maria Alaniz
Originally hailing from Nicaragua and relocating to Miami at the…
When
October 28, 2023    
11:00 am - 4:00 pm
Immerse yourself in a spine-tingling scientific odyssey this Saturday, October 28th, as we invite you to partake in an unforgettable adventure. Our journey will encompass everything from mind-boggling chemistry reactions to captivating and somewhat eerie experiments conducted within the mysterious confines of the Mad Science Lab. Throughout the day, you'll have the opportunity to delve into hands-on scientific exploration that's so exhilarating, it might just send shivers down your spine.
In addition to these mesmerizing experiments, you'll have the privilege of meeting esteemed scientists hailing from local universities and professional organizations. Notably, the South Florida Chapter of the American Chemical Society will be joining us in commemorating National Chemistry Week. They'll be on hand to share their knowledge and enthusiasm for the world of chemistry, further enriching your experience.
We are delighted to announce the 7th Annual Spooky Science Monster Mash, made possible through the generous support of the Miami Downtown Development Authority. Our event is also fortunate to have the kind-hearted backing of Casa Smiles Pediatric Dentistry & Orthodontics, Kiddos Magazine, Thermal Concepts Inc., and Jackson Health Systems, who have all joined hands to make this extraordinary event a reality.
Best of all, you can dive into the Spooky Science Monster Mash programming at absolutely no cost, provided you've purchased admission to our museum. This ensures that everyone, young and old, can participate in this thrilling scientific extravaganza without any barriers.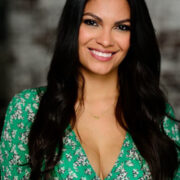 Maria Alaniz
Originally hailing from Nicaragua and relocating to Miami at the age of 12, Maria's journey has been a testament to her adaptability and determination. With a deep-rooted passion for health and wellness, Maria's personal interests align seamlessly with her professional endeavors. She's an avid enthusiast of wakeboarding, padel, bike riding, and frequents Anatomy, one of Miami's premier gyms. Maria's commitment to a healthy lifestyle not only drives her own well-being but also fuels her creative approach to social media. Maria thrives on exploring the vibrant city of Miami, constantly seeking out new experiences to share with the community.