No Way Out Miami-Insomnia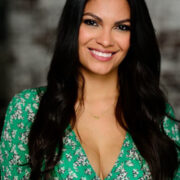 Maria Alaniz
Originally hailing from Nicaragua and relocating to Miami at the…
When
October 26, 2023    
7:00 pm - 10:00 pm
Where
Dolphin Mall
11401 Northwest 12th Street- Space E515, Miami, Florida, FL 33172
No Way Out, the most spine-chilling Halloween event in the city, promises an unparalleled experience that will leave you breathless with terror. Step into a realm of horror and suspense like no other, where immersive sets and live actors will transport you to a nightmarish world.
But the horror doesn't end when you exit the haunt. This year, we've introduced a unique twist that sets us apart from any other haunted attraction in Florida. After surviving the scares, you'll find yourself in our all-new Monster's Lounge, providing a perfect opportunity to catch your breath. Here, you can unwind with drinks, enjoy music, and even grab a satisfying bite to eat.
Our strategic location takes center stage at the main entrance of the mall, effectively taking over the former TGIF Fridays spot and becoming the new focal point of the entrance. It's the perfect place to start your chilling adventure.
Rest assured, safety is our priority. No Way Out is a haunted attraction where you won't be touched by any actors during your walk-through experience. All ages are welcome, but due to the nature of the event, parental discretion is strongly advised. Join us for a night of unparalleled fright and fun!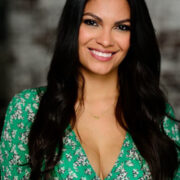 Maria Alaniz
Originally hailing from Nicaragua and relocating to Miami at the age of 12, Maria's journey has been a testament to her adaptability and determination. With a deep-rooted passion for health and wellness, Maria's personal interests align seamlessly with her professional endeavors. She's an avid enthusiast of wakeboarding, padel, bike riding, and frequents Anatomy, one of Miami's premier gyms. Maria's commitment to a healthy lifestyle not only drives her own well-being but also fuels her creative approach to social media. Maria thrives on exploring the vibrant city of Miami, constantly seeking out new experiences to share with the community.