Trick or Treat Trail & Movie in the Park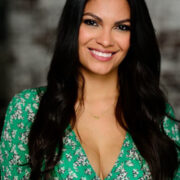 Maria Alaniz
Originally hailing from Nicaragua and relocating to Miami at the…
When
October 27, 2023    
6:30 pm - 9:30 pm
Summoning all specters and little witches and warlocks! Gather with us at the enchanting Amazing Grace Park for an evening brimming with thrills and chills. We're conjuring a bewitching trick-or-treat expedition along our winding walking path and conjuring up a Halloween cinematic spectacle on the eve of October 27. We extend a spectral invitation for you to join our spectral soiree.
The enchantment commences promptly at 6:30 PM as the bewitching hour arrives, ushering in the Trick or Treat adventure. Our otherworldly cinematic revelry commences at 7:30 PM, a bewitching tale to unfold beneath the moonlight. Be sure to don your most enchanting disguises, for a costume contest may be in the cauldron.
In addition to your eerie attire, bring a cozy blanket to unfurl on the verdant expanse of our lawn, enhancing your eerie experience as you delve into a spine-tingling night at AGP.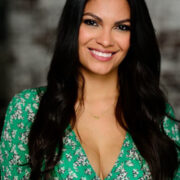 Maria Alaniz
Originally hailing from Nicaragua and relocating to Miami at the age of 12, Maria's journey has been a testament to her adaptability and determination. With a deep-rooted passion for health and wellness, Maria's personal interests align seamlessly with her professional endeavors. She's an avid enthusiast of wakeboarding, padel, bike riding, and frequents Anatomy, one of Miami's premier gyms. Maria's commitment to a healthy lifestyle not only drives her own well-being but also fuels her creative approach to social media. Maria thrives on exploring the vibrant city of Miami, constantly seeking out new experiences to share with the community.