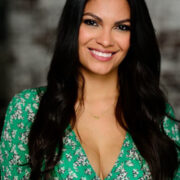 Maria Alaniz
Originally hailing from Nicaragua and relocating to Miami at the…
When
October 7, 2023    
All Day
Get ready for a captivating weekend at the "Sip and Savor" event in the Garden, where a delightful fusion of flavors, atmosphere, and nature awaits. Immerse yourself in this experience as you savor signature sangria concoctions, skillfully blended with luscious fruits and wines, elevating your Garden visit to a new level.
A revolving selection of food trucks caters to diverse culinary preferences, ensuring there's something to please every palate. Amidst the lush garden backdrop, take leisurely strolls along tranquil pathways, capturing the true essence of nature's beauty. This event awakens the senses and creates cherished memories.
Admission and sangria can be conveniently obtained on-site, and guided tours are available at 11 A.M or 1:30 P.M. For an even more indulgent experience, guests can secure a reservation for the 3 PM Daily Tasting Tour with just a day's notice, promising moments of pure delight.
Discover more exciting and best October events in Miami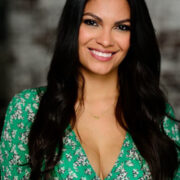 Maria Alaniz
Originally hailing from Nicaragua and relocating to Miami at the age of 12, Maria's journey has been a testament to her adaptability and determination. With a deep-rooted passion for health and wellness, Maria's personal interests align seamlessly with her professional endeavors. She's an avid enthusiast of wakeboarding, padel, bike riding, and frequents Anatomy, one of Miami's premier gyms. Maria's commitment to a healthy lifestyle not only drives her own well-being but also fuels her creative approach to social media. Maria thrives on exploring the vibrant city of Miami, constantly seeking out new experiences to share with the community.