Hispanic heritage Doral Art Exhibit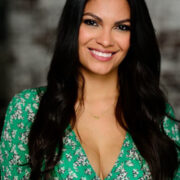 Maria Alaniz
Originally hailing from Nicaragua and relocating to Miami at the…
When
October 1, 2023 - October 13, 2023    
6:30 pm - 8:30 pm
Celebrating Hispanic culture in Miami is an absolute must. This vibrant destination is renowned for hosting one of the nation's largest communities of Latinx individuals, offering a rich tapestry of cultures. Exciting events to commemorate Hispanic Heritage Month are spread across Miami, catering to art and culture aficionados.
For those with an appreciation for visual art, a visit to Doral is a must. The Hispanic Heritage Doral Art Exhibit awaits, showcasing remarkable local artworks. Alternatively, immerse yourself in a collective art exhibition titled "La Mano Hispana" (The Hispanic Hand), taking place in Hialeah.
Literary enthusiasts can partake in the celebration of Hispanic diaspora literature by attending in-person author discussions featuring Rosa Lowinger, Elizabeth Cerejido, and Lisandro Pérez.
If you're in the mood for a lively celebration, make your way to Little Havana, the heart of Miami's Cuban culture. Here, you can join the annual "Celebrating Milestones" event on Calle Ocho. This event offers a chance to socialize with local artists and small business owners, along with opportunities to enjoy salsa dancing, domino games, art galleries, and, of course, savor authentic Cuban cuisine.
Discover more exciting and best October events in Miami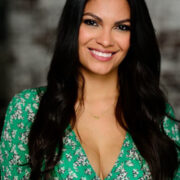 Maria Alaniz
Originally hailing from Nicaragua and relocating to Miami at the age of 12, Maria's journey has been a testament to her adaptability and determination. With a deep-rooted passion for health and wellness, Maria's personal interests align seamlessly with her professional endeavors. She's an avid enthusiast of wakeboarding, padel, bike riding, and frequents Anatomy, one of Miami's premier gyms. Maria's commitment to a healthy lifestyle not only drives her own well-being but also fuels her creative approach to social media. Maria thrives on exploring the vibrant city of Miami, constantly seeking out new experiences to share with the community.