Sharks Exhibit At The Phillip And Patricia Frost Museum Of Science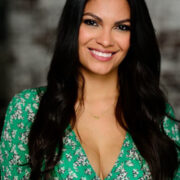 Maria Alaniz
Originally hailing from Nicaragua and relocating to Miami at the…
When
October 14, 2023 - April 21, 2024    
11:00 am - 5:00 pm
If Shark Week holds a special place on your calendar every year, you won't want to miss the Sharks exhibition at the Phillip and Patricia Frost Museum of Science in Downtown Miami. This captivating exhibit sheds light on the diversity, habitats, and interactions of these ancient denizens of the sea.
Museum-goers can immerse themselves in an oceanarium that provides a submersion-like experience, featuring 10 life-sized, scientifically precise representations of sharks, including an up-close examination of the once-extinct buzzsaw shark. To enhance the experience, 3D interactive displays facilitate in-depth exploration of the anatomy and adaptations of sharks in various environments. Additionally, visitors can enjoy a unique 360-degree view of a hammerhead shark. For those seeking live action, the museum's three-level aquarium offers excellent vantage points to observe real sharks.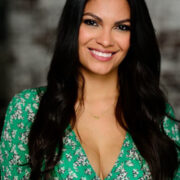 Maria Alaniz
Originally hailing from Nicaragua and relocating to Miami at the age of 12, Maria's journey has been a testament to her adaptability and determination. With a deep-rooted passion for health and wellness, Maria's personal interests align seamlessly with her professional endeavors. She's an avid enthusiast of wakeboarding, padel, bike riding, and frequents Anatomy, one of Miami's premier gyms. Maria's commitment to a healthy lifestyle not only drives her own well-being but also fuels her creative approach to social media. Maria thrives on exploring the vibrant city of Miami, constantly seeking out new experiences to share with the community.