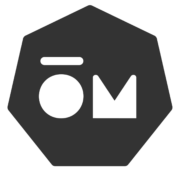 When
October 6, 2023 - October 8, 2023    
10:00 am - 8:00 pm
Where
H'OM Miami
25100 SW 153rd ave , Homestead, Florida, 33032
Modern ŌM is proud to co-present Sukkot Magic, a holiday reimagined as a radically inclusive container for ritual & spirituality in Miami.
Modern ŌM is always excited to share unique programs that support our spiritual wellness. This one is quite unique- a festival around the Jewish holiday of Sukkot. In their words:
Sukkot Magic is an experiment. A container for reimagined ritual and spirituality designed to be radically inclusive and deeply vibrant, intimate connection with ourselves, each other, and the world around us. Nestled in groves of a 20 acre lychee, banana and avocado farm amidst a bamboo forest and tropical jungle waterfall lagoon oasis, we will gather. We will celebrate. We will explore and experience the ideas of three beautiful holidays, that of Sukkot, Shmini Atzeret, and Simchat Torah.
Through a four-day, three-night immersive and co-created tapestry of community-led programming, shared experiences, delicious meals and expansive reimagined ritual, we come together as a group of incredible humans from around the world to push the boundaries of possibility of what connected experiences can be, with wisdom from ancient tradition and an eye on the future.
A special group of humans is flying in from around the US for this festival and the organizers wanted to invite a limited number of kind, curious, and conscious Miamians.
Modern ŌM is honored to offer limited day passes to Sukkot Magic, as well as a ticket to the Shabbat Dinner.
Friday, October 6, 2023 – Day 1 Pass – $180 – SOLD OUT
Saturday, October 7, 2023 – Day 2 Pass – $180 – SOLD OUT
Sunday, October 8, 2023 – Day 1 Pass – $180 – SOLD OUT
Friday Shabbat, October 6, 2023 – $100
Agenda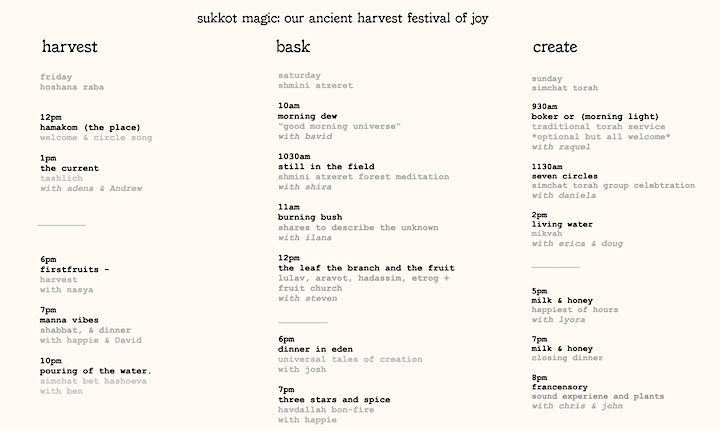 Discover more exciting and best October events in Miami