Van Gogh: The Immersive Experience Miami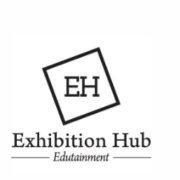 When
September 23, 2023 - September 24, 2023    
All Day
Van Gogh: The Immersive Experience in Miami offers a 360º digital art journey into Vincent van Gogh's universe. Organized by renowned exhibition creators with global success.
Get Your Tickets:
Standard Access – Includes exhibition entry for adults, children (4-12), families, seniors, students, military, and groups.
VIP Access – Includes exhibition and VR experience entry, skip-the-line, and a poster.
Premium Flex Entry VIP – Full access on selected date, VR experience, and poster (available from July 16).
Add-on Merchandise Bundles – Various options available.
Highlights:
🎨 Rediscover Van Gogh's art in a 360-degree digital showcase.
👨‍🎨 Immerse in his masterpieces and a unique VR experience.
📽️ Explore "A Day in the Life of the Artist in Arles, France" in VR.
✨ Experience digital displays, projection mapping, and more!
General Info:
📅 Select dates and times in the ticket selector.
⏳ Duration: 60-75 minutes.
👤 All ages welcome; free entry for under 4.
📍 Olympia Theater – Wheelchair accessible.
❓ Check FAQs for details.
🎁 Gift cards available.
Description:
Step into the enchanting world of Van Gogh right here in Miami, where you can embark on an extraordinary voyage through the life and artistry of the 19th-century genius, Vincent van Gogh. This immersive experience transcends traditional exhibitions, offering you a captivating journey into the depths of Van Gogh's creativity.
Prepare to unravel the secrets behind his iconic masterpieces as you encounter state-of-the-art digital projections, innovative virtual reality (VR) technology, and immersive light and sound displays. This immersive extravaganza is a creation by Exhibition Hub, a name synonymous with awe-inspiring exhibitions that have captivated the hearts of millions.
Notably, Van Gogh: The Immersive Experience has already left its indelible mark on over 2 million visitors across the United States and London. Now, it's Miami's turn to be spellbound by the magic of this extraordinary exhibition. Immerse yourself completely in the world of Van Gogh, where reality merges with art in the most mesmerizing way.
This immersive journey is unlike anything you've ever experienced. As you step into Van Gogh's world, you'll find yourself transported into the very essence of his creations. The cutting-edge digital projections will make his paintings come alive in a way that you've never imagined possible. The unique VR experience allows you to travel through "A Day in the Life of the Artist in Arles, France," offering a profoundly intimate encounter with Van Gogh's world.
The exhibition is not just about visual marvels; it's a multisensory delight. You'll be enveloped in a symphony of light and sound, amplifying the emotional impact of Van Gogh's art. It's a journey that engages all your senses, creating a true shift in your perception of reality.
And the best part? You can be part of this artistic adventure right here in Miami. So, don't miss your chance to step into the world of one of the greatest artists in history. Get your tickets now for Van Gogh: The Immersive Experience in Miami, and let the magic of his art transport you to a realm where creativity knows no bounds.