Savor the Flavors: 8 Must-Try Women-Owned Restaurants in Miami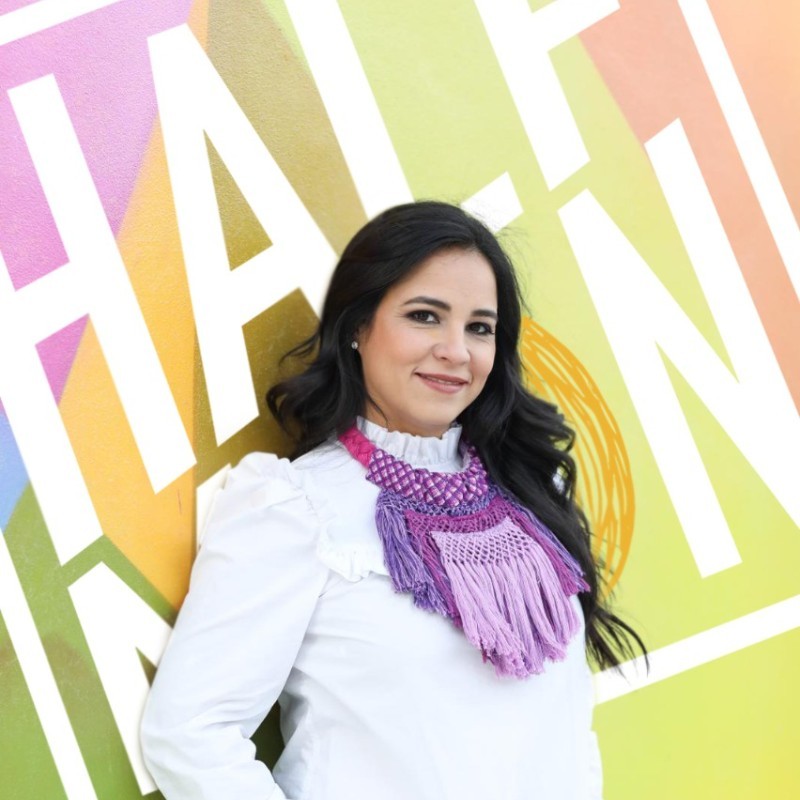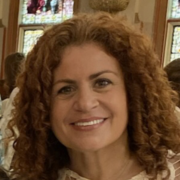 Myra Millan
Myra Millan, a devoted contributor to Breathe Media's Breathe Miami…
In the business world of today, women are becoming a major force day by day. Several successful firms have women in their key positions and have noticed a huge rise in their profits which proves that women are capable of taking businesses to the next level if provided with proper chances.
In this article, let's take a look at the 8 best women-owned restaurants in Miami Florida, and see how women are contributing their hard work in the business sector.
This women-owned Latin-American-inspired venue offers the tastiest empanadas in Miami. A variety of different flavors are present on the menu for you to select from (vegetarian, chicken, cheese, beef, etc.).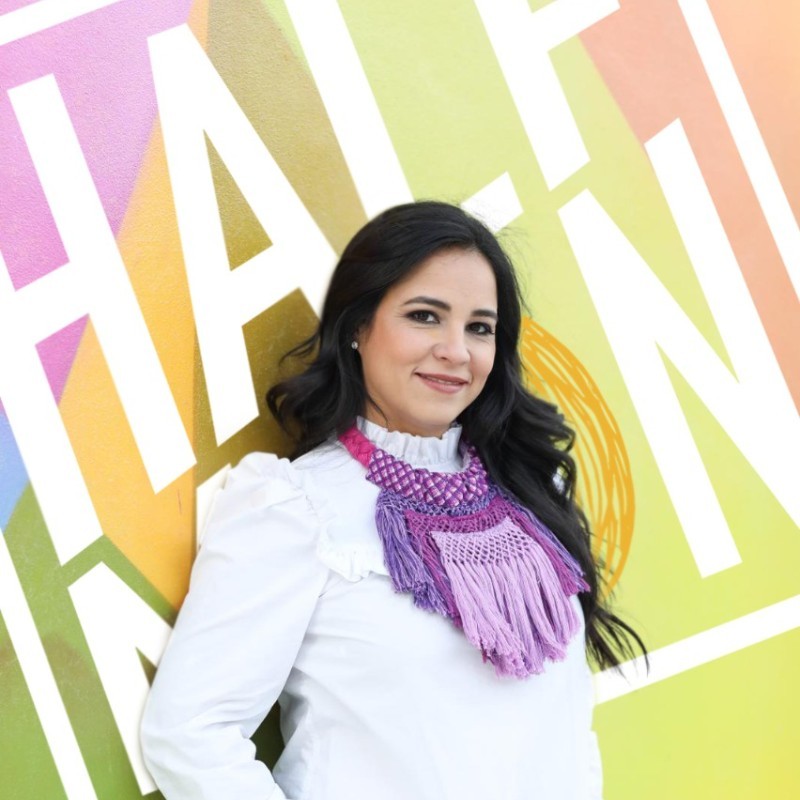 Pilar Guzman Zavala, CEO of Half Moon Empanadas, a Miami-based fast casual food concept. Under her leadership, Half Moon manages 13+ locations, including Miami International Airport, serving Argentinian-style empanadas. Pilar's vision is to make Half Moon a household name in airports. Recognized for excellence, the brand was named "2016 Best Concession of the Year." Pilar is also a dedicated mentor for women entrepreneurs, supporting the next generation through programs like WIN Lab Miami and FIU Startup Food Lab. Her impact extends far beyond business, making a difference in Miami's community.
A local guest Astrida made a visit and shared her thoughts on Google by saying that she bought a dozen of different flavors. Each flavor was super-tasty. She also praised the service and parking space.
Location: https://www.halfmoonempanadas.com/stores
Best Known for:
Mouthwatering empanadas
Chicken and cheese flavors
Latin-inspired home cooking
Hats off to Lady Chef Adrianne who created this modern, premium and purely American cuisine that has lots of authentic dishes and fine drinks to offer. The lavish décor and extravagant ambiance will provide an experience to remember.
A local food blogger, Maria shared her experience on Google. She said that this restaurant is beautiful and has excellent customer service. From appetizers to main course and desserts, everything was delicious. Would love to visit again.
Another visitor, Alicia mentioned cited that this venue never disappoints because the food quality is always great. She also mentioned that Martinis here are flavorful and she would love to come back.
Location: 11715 Sherry Ln, Miami, FL
Website: https://chefadriannes.com/
Best known for:
Spice lunch
Elegant environment
Friendly staff
Identified as Wonder Woman, Barclay Graebner, a remarkable woman entrepreneur, manages four restaurants while raising six children. Her journey began in Miami, where she opened Blu Dog Café at the age of 19, serving homey dishes and legendary cookies. Despite facing challenges like divorce and the demands of restaurant life, Graebner's determination and energy remain undeterred. She constantly seeks new projects, transforming spaces into successful establishments like Morgans Restaurant and Sherwood's Bistro & Bar. Her days start early and end late, with little time for planned family activities. Graebner's relentless dedication and hands-on approach exemplify her passion for the restaurant industry and her commitment to providing for her family.
This restaurant offers authentic dishes, soups, BBQs, burgers, drinks, and other specialties which promise to exceed customer expectations every time. Visitors posted honest reviews on Google, which proves its excellence.
Vivianne, a visitor, praised the customer service and food quality and expressed her desire to visit more often. Another visitor, Becky, mentioned that their banana pudding was fantastic and the portions were large, which was a delight for her. Combined, it's clear this spot has a lot to offer.
Location: 8281 NE 2nd Ave, Miami, FL 33138
Website: http://sherwoodsmiami.com/
Best known for:
Tasty soups that are very rare to find in Miami
Great ambiance and fast customer service
Grilled BBQ burgers
4. Dukunoo Jamaican Kitchen
The founder Dr. Shunsan Gray is a mom and a doctor and a restaurateur. Her Premium Caribbean-inspired dining experience is a must-try if you're in the neighborhood. Having a large range of Jamaican and American menus, Dukunoo is eager to serve its guests all day, from breakfast to dinner. The variety consists of multiple Caribbean-inspired dishes, colorful hand-crafted cocktails, high-energy drinks, and flavourful smoothies. This place is a must-visit to get original Caribbean cultural vibes while you enjoy a delightful meal.
Go through some testimonials that will make your mind strong to visit this place.
A reviewer on Google Clare stated that she had a wonderful time as she got Jamaican vibes in Miami. She heavily praised the swiftness of the bartender and loved Mac n cheese.
Another local visitor Nella said that customer service by the waitress was very fast and the breakfast was fresh and tasty.
Location: 316 NW 24th St, Miami, FL 33127
Website: https://dukunoowynwood.com/
Best known for:
One of the best Caribbean vibes in Miami
Creative Jamaican-inspired handcrafted cocktails and smoothies
Lady Chef Adrianne at its best as she demonstrates her talent by offering an extensive menu at her very own venue 'Cracked' that consists of a variety of steaks, grilled burgers, vegan burgers, sandwiches, and more.
A guest Jade posted a review on Google where he mentioned that the food portions were large and the food was fresh. He also cited that the staff was very polite and cooperative.
Another food reviewer Jamie revealed said that he celebrated his mother's birthday here and had wonderful memories. The food quality and staff were brilliant.
Location: 7400 SW 57th Ct #101, South Miami, FL 33143
Website: https://igotcracked.com/
Best known for:
Delectable steaks
Vege burgers
BBQ
6. Chica Miami
Presenting an exciting menu that is full of Latin flavors and vibes, Chica is a women-owned venue founded by Chef Lorena Garcia that is fully loaded with South-American cultural vibes and heritage which will provide you with an amazing experience as you spend your precious time here. There are lots of vivacious dishes and drinks on the menu for you to choose from. Every penny here is worth a spend. Some reviews from Google will help you decide.
A food blogger Kyle said he had a wonderful time with his girlfriend and every dish was delicious. He also mentioned that the prices were a bit high but worth the try.
Location: 5556 NE 4th Ct, Miami, FL 33137
Website: https://chicarestaurant.com/
Best known for:
Colorful venue loaded with Latin American traditions
Super-fast and attentive customer service
Extreme Latin vibes and DJ
Boia De is founded by Luciana Giangrandi which is located in the Bravo supermarket plaza, Boia De is an exotic Italian restaurant that has its main focus on aesthetic wines and premium Italian dishes for you to take a glimpse of Italian culture. Their specialties, like Saffron Pasta and Italian Tiramisu, are too hot to handle. Other desserts like carrot cake and Chocolate Budino are classy and a must-try. Don't forget to book a reservation before you visit this intimate place!
Do check out some thoughts of local visitors who have posted on Google.
A food blogger Nora says that this place is a gem and will visit more often as she loved the Saffron pasta. She also said that the lamb rib was too delicious. Another reviewer Andreinna says that she loved the Steak Tartar and the service was awesome.
Location: 5205 NE 2nd Ave, Miami, FL 33137
Website: https://www.boiaderestaurant.com/
Best known for:
Unique Italian environment
Scrumptious Saffron Pasta and Italian Tiramisu
Steaks and sandwiches
8. Motek Downtown
Stacked with traditions of the Mediterranean, Motek Downtown is a female-owned family restaurant by Tessa Levy that offers lots of unique dishes, drinks, and desserts that originated from several countries in the Mediterranean, such as Turkey, Morocco, Yemen, Lebanon, etc. The menu is fully-loaded for you to select several dishes and snacks that represent their specific country and taste.
Food is prepared with fresh ingredients that provide a classy rich taste to the recipes that are loved by the guests.
People who visit this place have left 5-star reviews on Google praising their food quality, ambiance, and of course, Mediterranean vibes.
A guest Mia shared her experience by saying that she has had a fantastic time and tried Hummus which extremely satisfied her taste buds. She expressed her desire to visit more often whenever she is in Miami.
Another guest named David mentioned the customer service and attentiveness of the staff which helped him a lot in getting seated during the peak hours. He also said that the prices are worth every dish.
Location: 36 NE 1st St Suite 132, Miami, FL 33132
Website: https://motekcafe.com/
Best known for:
Finest Mediterranean-inspired dishes and coffees.
Very spacy indoor hall to accommodate large parties and events
Delightful baked appetizers
Conclusion:
Miami is a city with vibrant culture and it is the North American Food Capital. You can also check the black-owned restaurants in Miami.
Women in business have always proved to themselves that they can be the best and provide tough competition to their competitors by maintaining the business so well. In the article above we discussed the top 5 best women-led restaurants in Miami Florida which can be an ultimate guide for you when you're on a visit to this beautiful city next time. Do try the Women-Owned Restaurants mentioned above and experience the professionalism that women are putting into their businesses to survive in this sector. Don't forget to book your seat and post an honest review on the internet, this will help them a lot. Have fun and enjoy!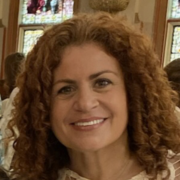 Myra Millan
Myra Millan, a devoted contributor to Breathe Media's Breathe Miami publication, brings a wealth of experience as a long-time Miami resident, dedicated mother, and passionate teacher. Her zest for life is evident in her love for fitness, often found powering through Peloton workouts and dancing her heart out. Hailing originally from New York and a graduate of University of Salamanca, Myra and her family make it a tradition to explore the wonders of Florida, with annual trips to rejuvenating Marco Island. She constantly seeks out quality experiences that invigorate the body, nourish the mind, and uplift the soul, making her a vibrant addition to the Breathe Media team.