Museum of Graffiti: Unveiling the World of Modern Street Art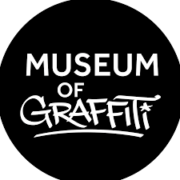 When
September 22, 2023 - November 19, 2023    
11:00 am - 6:00 pm
Highlights:
🎨 Embark on a captivating journey through the rich history and evolution of street art with Museum of Graffiti tickets.
👁️ Immerse yourself in an indoor exhibition space, discover eleven stunning exterior murals, explore a fine art gallery, and indulge in a world-class gift shop.
✨ Experience three vibrant exhibitions: RAS Terms, Style Masters, and Outdoor Murals.
General Information:
📅 Date: Multiple dates available (select your preferred date during purchase).
🕒 Operating Hours: 11 a.m. – 6 p.m.
📍 Location: Museum of Graffiti
👤 Age Requirement: All ages are welcome!
📱 Additional booking information will be provided in your confirmation email.
❓ Please note that all sales for this event are final, and tickets cannot be refunded, changed, or modified. For more details, refer to our Terms and Conditions.
Description:
Step into the fascinating world of modern street art as you journey through the Museum of Graffiti in Miami, Florida. Nestled in the heart of Wynwood, a neighborhood renowned for its vibrant street art and burgeoning arts and culture scene, this museum offers a captivating exploration of graffiti's remarkable evolution.
Wynwood, once a disused industrial district, has undergone a spectacular transformation, with massive wall murals adorning its streets and alleys, turning it into a mecca for street art enthusiasts and creatives. The Museum of Graffiti is at the epicenter of this artistic renaissance, making it the perfect place to delve into the history of this dynamic art form.
Graffiti's roots can be traced back to the counterculture movements of the 1960s and 1970s, particularly in cities like New York. It began as a form of self-expression for marginalized communities, often utilizing public spaces as canvases for social and political commentary. At this point in its history, graffiti was often met with disdain and considered a form of vandalism rather than art.
However, over the years, perceptions of graffiti have shifted dramatically. What was once seen as a rebellious act has transformed into a highly respected art form. Street artists have gained recognition for their talent and creativity, with some even achieving international acclaim. Pieces of street art have been sold at prestigious art auctions for substantial sums, highlighting the growing acceptance and appreciation of this genre.
Visiting the Museum of Graffiti allows you to witness this incredible journey firsthand. You can explore the various exhibitions that showcase the works of artists who have contributed to graffiti's evolution. From the rebellious beginnings to the innovative and expressive pieces of today, the museum provides insight into how this art form has evolved and adapted to societal changes.
In conclusion, the Museum of Graffiti in Miami offers a unique and educational experience, shedding light on the rich history and evolution of modern street art. It serves as a testament to how an art form once considered subversive and controversial has transformed into a respected and influential movement within the art world.
Discover more exciting and best October events in Miami