Theta Healing™️ Basic DNA Certification Course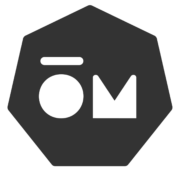 When
October 6, 2023 - October 8, 2023    
8:00 am - 5:00 pm
Join Gizella Turbok to be trained as a Certified Theta Healer. Awaken Your Divine Potential with the breakthrough energy healing modality.
Get Certified in Theta Healing™ and Step Into your Divine Path.
Through Theta Healing it is possible to completely transform your inner and outer reality by accessing your divine connection from within, using the breakthrough Theta Healing modality.
Ninety percent of our behaviors, emotions, auto-responses, trauma, and feelings reside in the subconscious mind. Theta Healing™ is a powerful healing modality that helps us access our subconscious mind in seconds. It does this by using a meditation technique to access the Theta brain wave state. The Theta state is our most connected state of being. It transcends the ego and allows us to access our subconscious mind and authentic divine nature.
When we are in a Theta state, we can quickly clear limiting beliefs, programs, traumatic emotions, and experience transformational healing.
Whether our belief systems were acquired from childhood, passed on through our ancestors, or picked up from the collective, NOW we have the tools to process, shift and upgrade the old and outdated programs to free ourselves.
When you learn how to connect to your divine nature through the the Theta Healing technique™, you can gain greater discernment of your life; understanding WHY and HOW you are creating it.
This is a groundbreaking modality to awaken people to their deeper, vaster higher-self, knowing and unlimited potential!
During this 3 day seminar, you will learn how to connect to the Energy of The Creator Of All That Is, the energy of unconditional love that is in every atom of existence, this is the energy that facilitates the healings.
The course will provide you with the tools to awaken higher potentials of your DNA, enhance your intuition, connect to Higher Intelligence, and perform these healing for others.
After this course you will be a Certified Theta Healer with increased ability to intuitively scan the body, perform physical healings, clear shock and trauma, transmute energies, and deliberately co-create with Universal Energy from the Creator of All That Is.
This course is taught by Gizella Turbok, Master and Certificate of Science Theta Healing Instructor and Practitioner. These are the highest certifications in Theta Healing.
Gizella travels the world teaching Theta Healing and has trained over 700 Theta Healers in this technique and has taught 100 Theta Healing courses.
Her work has helped thousands of people transcend their traumas, heal emotional stress, experience improved financial abundance, optimize athletic performance, and many other benefits.
Join us for this three day course to learn the tools to create your dream life and experience the bliss of being alive.
Pre-registration is required! The seminar comes with the Basic DNA Theta Healing Book and Theta Healing Manual.
By completing Basic Theta Healing Course, you will become a certified Theta Healer by The Theta Healing Institute of Knowledge.
Please reach out to Gizella Turbok at gizellaturbok@gmail.com.  IG: UnlimitedHuman_Gizella with questions.
Who:
Gizella Turbok (Gigi) has trained 200+ Theta Healers in Theta Healing over 100 certification courses in Miami and in Europe.
Gizella is a former professional athlete and high performance coach (MA) now devoting her life to helping people awaken their divine potentials. Gizella experienced her first spiritual awakening around the age of 25th when she learned how to work with the Akashic Records. Following that experience, she went for a deep search for knowledge and higher wisdom which kept her on the path of learning and working with the quantum field. While working as a high-performance tennis coach and mental trainer, she faced stage 4 ovarian cancer and that's when her second great awakening happened in 2012. By combining her previous knowledge together with Theta Healing TM, she sent the cancer into complete remission without chemotherapy. Currently she is combining the practice of Sacred Body Awakening with her energy healing practice to help others to release hidden subconscious programming and densities from their bodies and connect to their divine source.
Days/Hours:
October 6th-8th, 2023
Friday, 8am to 5pm, EST
Saturday, 8am to 5pm, EST
Sunday 8am to 5pm, EST
Parking:
There is metered parking alongside the streets of Upper Buena Vista on NE 2nd Avenue as well as NE 50th Terrace. Do NOT park in residential zone – they do tow.
Bring:
You're invited to bring a refillable water bottle and an open heart.
Investment:
Registration is Early Bird or General Admission. Pre-Registration is required.
Early Bird Registration: $600 USD
General Admission: $650 USD
Miami membership includes practices, curated gatherings, and high value opportunities to connect with new friends. WISDŌM & FREEDŌM Members receive 10% off. Take the application here.
Follow us: Instagram | TikTok | Miami Telegram
ABOUT MODERN ŌM
The Modern ŌM membership is a global community of curated entrepreneurs, professionals, and creatives that prioritize their spiritual well-being. Join us in Miami and online for:
Group practices, workshops, experiences, and trainings
Mindful techniques and modalities that will enhance your life
Meeting new friends who are also on their spiritual paths
Learning from world-class facilitators across lineages and modalities
Relaxing, playing, and connecting with likeminded community at our social gatherings
OUR GLOBAL ŌM MEMBERSHIP [FREE] INCLUDES
10% off in-person events
8+ LIVE online events per week with world-wide experts
Challenges and prizes for attendance
15% off Modern ŌM Products
COMMUNITY PRAISE
"I love the community, I love the vibe of Modern ŌM!!" – Seema
"I highly recommend this membership – you will not regret it!" – Nadine
"You can really tell Modern ŌM truly truly cares about its community and the conscious evolution of its members. Thank you!" – Alessandra
Discover more exciting and best October events in Miami