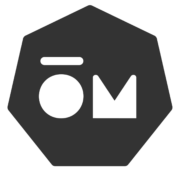 When
October 17, 2023    
7:00 pm - 8:30 pm
Join Michael Krass for a meditation 101 class where you'll learn the basics of how to meditate
In this introductory class on meditation, Michael will share the foundational principles of meditation. You will walk away with:
A basic understanding how meditation is defined
The reasons meditation techniques can calm your mind
How your practice can support you in living your life
Tips on how to build a consistent and impactful meditation routine
Answers to your open questions on anything and everything meditation
Who:
Michael Krass is a writer, teacher, and longtime "sitter" with extensive experience in meditation and mindfulness practice. Through his writing and teaching, Michael is committed to the idea of presenting personal, practical, and adaptable ways of bringing awareness to your life through insightful meditation, fearless presence, and wild creativity and never, ever selling yourself short. He currently teaches private clients, including custom programs at Modern ŌM, and as part of the University of Southern California's Mindful USC program.
Tickets:
Registration is Early Bird or General Admission
Exclusive Rates for Members:
Click to explore the benefits and join a plan.
10% off this session with ŌMIE PLAN ($49 per year)
10% off this session with PRACTICE PLAN ($99 per month)
This session is included with ACCESS PLAN ($199 per month)
Mindful Miles™️:
This session is worth ❶ Mindful Mile (MM) –> get rewarded for your spiritual practice. All Members are enrolled into our "frequent flier" program for our Miami events.
Every 10MM you earn, receive a reward to celebrate your practice
Every 25MM you earn, receive a MM status upgrade, which comes with valuable perks
Online Resources:
If you cannot join us in person, we have the following online resources available.
Modern Medi Club – a friendly donation-based online meditation studio with classes daily at 8am, 10am, and 8pm. This online studio is FREE to join and can be joined separately from Miami plans.
Cushion Crawl On Demand – 500 videos that were recorded over a period of 3 years by 120+ world-class facilitators. Access to this Content Library is given with all Miami plans.
Follow us: Instagram | TikTok | Miami Telegram
ABOUT MODERN ŌM
Modern ŌM has been connecting community to world-class spiritual wellness programs since 2016. Our offerings include 30+ Miami event monthly, retreats, trainings, online meditations via the Modern Medi Club, and branded merchandise.
Consider us your resource for spiritual wellness. We support an ever-evolving community of entrepreneurs, professionals, and creatives that prioritize their spiritual well-being. Join us in Miami and beyond.
COMMUNITY PRAISE
"I love the community, I love the vibe of Modern ŌM!!" – Seema
"I highly recommend this membership – you will not regret it!" – Nadine
"You can really tell Modern ŌM truly truly cares about its community and the conscious evolution of its members. Thank you!" – Alessandra