Past Life Regression for Empaths, HSP, and Healers with Janet Namaste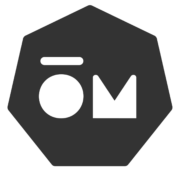 When
September 10, 2023    
5:00 pm - 7:00 pm
Join Janet Namaste to be guided through the depths of your soul's history and the unique connection it shares with your empathic nature.
Are you ready to delve into the depths of your soul's history?
Do you ever wonder how your empathic nature is intertwined with the tapestry of your past lives?
Join NYC's Celebrity Intuitive Healer and Past Life Regressionist, Janet Namaste for an illuminating and transformative journey where we will explore the profound connection between past life regression and the empowered empath. This workshop is designed to guide YOU through the depths of your soul's history and the unique connection it shares with your empathic nature. You will:
Discover the power of your empathic abilities and how they relate to your soul's journey across lifetimes.
Learn techniques to release emotional baggage carried through multiple lifetimes, allowing you to step into your true potential as an empowered empath.
Heal and process fears and anxiety so you can receive clear guidance on your next steps.
Process, integrate, and release repetitive "old stuff" so you can create deep, loving and healthy relationships with your family and friends.
Gain insights into how your past life experiences can be applied to enhance your empathic strengths, set healthy boundaries, and live a more fulfilling life.
Experience a progression that will align you to the FUTURE Empowered YOU!
Utilizing Past Life Regression and hypno techniques along with experiential exercises, you will leave the workshop feeling empowered, enlightened, and ready to step into your greatness. You will have the opportunity to connect with other lifetimes, see the bigger picture of your soul's journey and unblock subconscious programs that may have been hidden for years and perhaps lifetimes!
Who:
Celebrity Intuitive Healer, Janet Namaste, is gifted in the innate ability to help people discover their life's purpose and develop practical strategies to claim their destiny. A skilled Clairvoyant, Claircognizant, Clairaudient, Clairsentient, and a Master Energy Healer with over 25 years of experience, she has empowered and aided the transformations of thousands globally to become aligned with their innate truth. She is a Spiritual Teacher, Thought Leader, Intuitive Consultant, Host of Raw Real Talks, Founder of The Destiny Blueprint Program, Soul Star Membership, and Founder of The Conscious Healer's Academy, an international program for healing professionals that help raise the consciousness of the world. She is also a skilled hypnotherapist, specializing in regression therapy trained by World Renowned Dr. Brian Weiss. In her numerous speaker engagements, Janet is known for her nurturing yet keeping it real candor, and her humorous and grounded delivery that continues to inspire people globally. Whether it's through her seminars or private consultations, she is highly praised for her natural ability to help people understand their life's purpose and develop practical strategies for their destiny with truth and grace.
Parking:
There is metered parking alongside the streets of Upper Buena Vista on NE 2nd Avenue as well as NE 50th Terrace. Do NOT park in residential zone – they do tow.
Bring:
Please bring a journal, pen, and a crystal that has a special meaning to you.
Tickets:
Registration is Early Bird or General Admission
Exclusive Rates for Members:
Click to explore the benefits and join a plan.
10% off this session with ŌMIE PLAN ($49 per year)
10% off this session with PRACTICE PLAN ($99 per month)
This session is included with ACCESS PLAN ($199 per month)
Mindful Miles™️:
This session is worth ❶ Mindful Mile –> get rewarded for your spiritual practice. All Members are enrolled into our "frequent flier" program for our Miami events.
Every 10MM you earn, receive a reward to celebrate your practice
Every 25MM you earn, receive a MM status upgrade, which comes with valuable perks
Online Resources:
If you cannot join us in person, we have the following online resources available.
Modern Medi Club – a friendly donation-based online meditation studio with classes daily at 8am, 10am, and 8pm. This online studio is FREE to join and can be joined separately from Miami plans.
Cushion Crawl On Demand – 500 videos that were recorded over a period of 3 years by 120+ world-class facilitators. Access to this Content Library is given with all Miami plans.
Follow us: Instagram | TikTok | Miami Telegram
ABOUT MODERN ŌM
Modern ŌM has been connecting community to world-class spiritual wellness programs since 2016. Our offerings include 30+ Miami event monthly, retreats, trainings, online meditations via the Modern Medi Club, and branded merchandise.
Consider us your resource for spiritual wellness. We support an ever-evolving community of entrepreneurs, professionals, and creatives that prioritize their spiritual well-being. Join us in Miami and beyond.
COMMUNITY PRAISE
"I love the community, I love the vibe of Modern ŌM!!" – Seema
"I highly recommend this membership – you will not regret it!" – Nadine
"You can really tell Modern ŌM truly truly cares about its community and the conscious evolution of its members. Thank you!" – Alessandra